Prince Andrew's COVID Case During Jubilee Met With Skepticism: 'Bulls***'
Prince Andrew was ruled out of a Platinum Jubilee church service with COVID-19—but the palace announcement got a skeptical reaction in Britain.
The Duke of York was expected to be at St. Paul's Cathedral, in London, on Friday, June 3, for a Service of Thanksgiving for the Queen's Reign.
However, he pulled out after testing positive for coronavirus, sparing the royal family a reputational backlash similar to the one that followed a memorial to Prince Philip which Andrew attended in March 2022.
A palace spokesperson said on June 2: "After undertaking a routine test, the duke has tested positive for COVID and with regret will no longer be attending tomorrow's service."
A source close to Prince Andrew told Newsweek: "After testing positive for COVID, The Duke is naturally disappointed and saddened that he will not be able to join other royal family members at St Paul's Cathedral for a Service of Thanksgiving in celebration of the Queen's 70-year reign."
Some in Britain, however, appeared to cast doubt on the announcement, which was viewed as convenient for the monarchy at a time when the queen was expected to take center stage, not her disgraced son.
Pub owner Adam Brooks wrote: "Hardly anyone is getting Covid, but we are to believe Prince Andrew has caught it this week. Definitely living in a joke of a sci-fi movie. I call bull**** [lying face emoji]"
There is nothing to suggest the palace were misleading in their account of Andrew's health and it would be an extraordinary moment in royal history for such a clear cut factual statement to be inaccurate.
However, that did not stop commentators in Britain speculating about whether the prince had actually come down with the virus.
GB News presenter Simon McCoy wrote: "Prince Andrew has Covid. He won't be taking part in jubilee. Are you thinking what I'm thinking? #convenient."
Radio presenter Tony Shepherd posted a popular meme of actress Kathryn Hahn winking as he wrote: "And in today's ironically timed news, Prince Andrew tests positive for Covid."
The news not only stops Andrew overshadowing the queen's Platinum Jubilee but also spares ardent feminist Meghan Markle from being photographed attending the same event as him.
The prince was accused of rape in a civil lawsuit brought by Virginia Giuffre who says she was a 17-year-old Jeffrey Epstein victim when she was forced to have sex with him in the early 2000s.
Andrew denied the allegations but settled out of court without admitting liability in a deal which experts estimated at millions or even tens of millions of dollars.
Archbishop of Canterbury Justin Welby faced a backlash after suggesting Prince Andrew was trying to make amends and British society needed to be more forgiving in an interview with ITV News on Tuesday, May 31.
He said: "I think for all of us, one of the ways that we celebrate when we come together is in learning to be a more open and forgiving society.
"Now with Prince Andrew, I think we all have to step back a bit. He's seeking to make amends and I think that's a very good thing.
"But you can't tell people how they're to respond about this. And the issues of the past in the area of abuse are so intensely personal and private for so many people."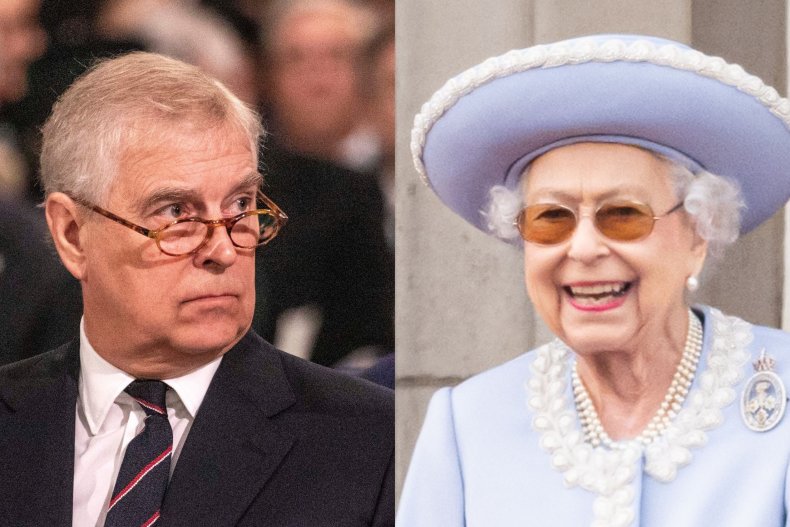 At the point the duke settled, an agreed statement was submitted to the court on behalf of both parties.
It read: "Virginia Giuffre and Prince Andrew have reached an out of court settlement. The parties will file a stipulated dismissal upon Ms Giuffre's receipt of the settlement (the sum of which is not being disclosed).
"Prince Andrew intends to make a substantial donation to Ms. Giuffre's charity in support of victims' rights.
"Prince Andrew has never intended to malign Ms. Giuffre's character, and he accepts that she has suffered both as an established victim of abuse and as a result of unfair public attacks.
"It is known that Jeffrey Epstein trafficked countless young girls over many years. Prince Andrew regrets his association with Epstein, and commends the bravery of Ms. Giuffre and other survivors in standing up for themselves and others.
"He pledges to demonstrate his regret for his association with Epstein by supporting the fight against the evils of sex trafficking, and by supporting its victims."
Newsweek reached out to Andrew's team for comment. The palace declined to comment when approached.
Update 06/02/22, 12:54 p.m. ET: This article was updated with comment from a source close to Prince Andrew.
For more royal news and commentary check out Newsweek's The Royal Report podcast: