What Fascinated Prince Andrew About Ghislaine Maxwell Before Epstein Scandal
Prince Andrew was lured into Jeffrey Epstein's world of exploitation after he became "fascinated" with Ghislaine Maxwell, a new book claims.
The Duke of York was introduced to the British socialite by his ex-wife Sarah Ferguson, according to a biography of his father titled Prince Philip Revealed.
Author Ingrid Seward writes that it was Maxwell's "worldly sophistication" that first drew Andrew into a friendship that would ultimately leave him "emotionally battered."
Epstein died in prison last year, while Maxwell is awaiting a July 2021 trial on grooming charges.
The duke stood down from public life in disgrace after a car crash BBC interview in which he would not say he regretted his friendship with Epstein.
Seward writes: "His ex-wife Sarah introduced him to the late Sir Robert Maxwell's daughter Ghislaine and Andrew was fascinated by her worldly sophistication.
"Ghislaine, in turn, introduced the duke to a previously out-of-bounds, raunchy international lifestyle, and he was fascinated by it.
"It suited her to be able to produce Prince Andrew at parties and she hosted dinners for him at her 'sometime partner' the financier Jeffrey Epstein's Upper East Side apartment in New York.
"Ghislaine took Andrew wherever he was willing to go, but still naively the duke failed to see he was being used."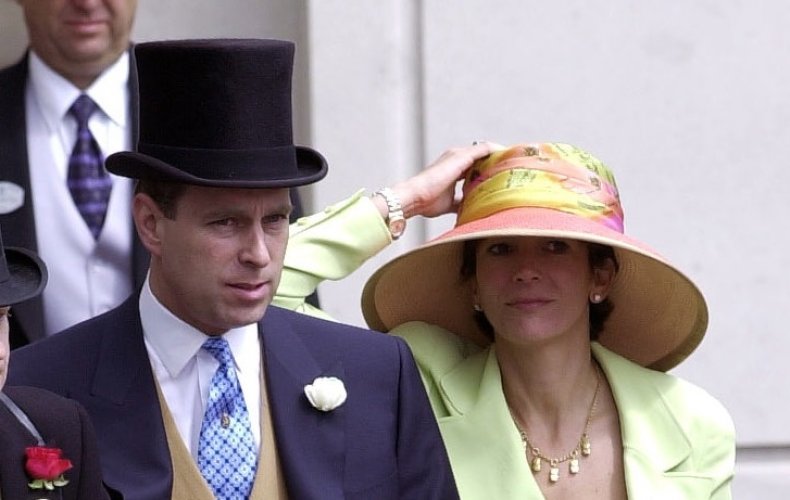 Virginia Giuffre claims she was trafficked by Epstein and that Andrew had sex with her while she was 17. The prince has always denied any sexual contact with Giuffre.
After Epstein's death in a New York jail, while awaiting trial on new charges, journalists began looking at the accusations against Andrew again.
Late last year, he attempted to move beyond the allegations by doing a sit-down interview with the BBC's Emily Maitlis but, amid fierce criticism of his remarks, the prince later announced he would be stepping back from public life.
Seward writes: "A calamitous interview for BBC TV's Panorama, in which he failed to show regret or empathy for Epstein's young victims — one of whom has alleged she had sex with him — lost him any vestige of support he still had.
"It also turned him into a global figure of ridicule.
"He was seen as someone with immense privilege who took advantage of his position, and because of stupidity and immense arrogance simply couldn't be bothered to take care, when choosing his friends, to keep his nose clean."
Seward describes how Philip was so distressed by Andrew's behavior he felt his son's upbringing was "woefully inadequate."
She added: "For Philip and the Queen, their son's failure of judgment was a tragedy.
"Not only had he besmirched the reputation of the monarchy but had become involved in something extremely distasteful and far more serious."
Newsweek has approached Prince Andrew's representatives for comment.