Prince Andrew 'Should Go to Jail,' Claims Jeffrey Epstein Sex Trafficking Accuser
The woman who accused deceased pedophile Jeffrey Epstein of sex trafficking her to Britain's Prince Andrew when she was 17 has claimed the royal family member "should go to jail" in a new interview.
Virginia Roberts Giuffre has resurfaced claims that she was enslaved by Epstein for sex when she was underage, and that he and a British socialite forced her to have sex with high-profile people including politicians, business executives and, in one case, Prince Andrew, the third child of British monarch Queen Elizabeth II and Prince Philip. Giuffre first made the claims in a 2015 court filing. Buckingham Palace strongly denied the claims at the time.
In a trail for an interview to air Sunday on Australian news program 60 Minutes Australia, Giuffre says she was trafficked to "the elite of the world."
Giuffre is then seen holding up a photo purportedly of her as a teenager and Andrew taken in 2001, insisting "this is a real photo, that is Andrew." The authenticity of the photo has been questioned by alleged sources close to Andrew.
The trail ends with Giuffre telling an interviewer: "Prince Andrew should go to jail. I mean, is he ever going to? Probably not."
The 60 Minutes Australia episode will attempt to uncover the extent of Epstein's alleged sex trafficking. Epstein was charged with sex trafficking of minors and conspiracy to sex traffic minors in July. He died in August in jail while waiting to stand trial.
In 2008, Epstein was convicted of soliciting an underage girl for prostitution, for which he served 13 months in prison and was designated a sex offender.
Giuffre said in 2015 that Epstein and socialite Ghislaine Maxwell trafficked her to powerful and rich men who sexually abused her, including Prince Andrew. In a court document unsealed in August, after Epstein's death, Giuffre claimed "my whole life revolved around just pleasing these men and keeping Ghislaine and Jeffrey happy. Their whole entire lives revolved around sex."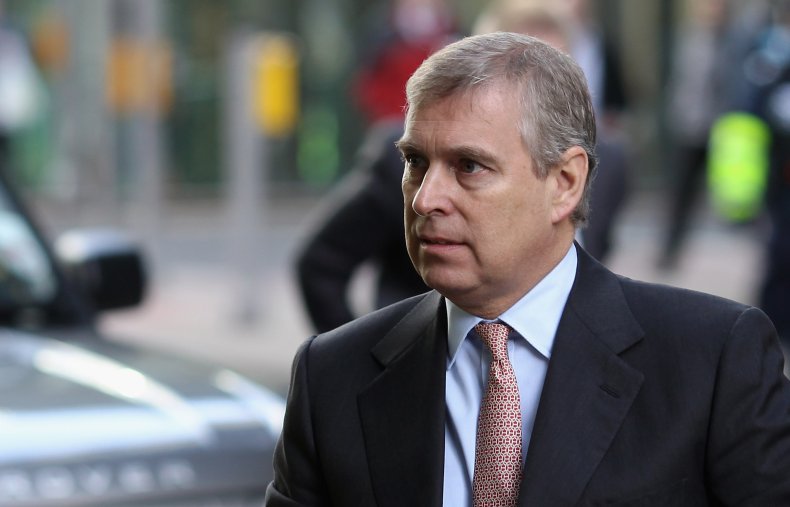 Following Epstein's death, Prince Andrew, 59, said that it was a "mistake" to maintain a friendship with Epstein after he was convicted of soliciting an underage girl for prostitution.
"During the time I knew him, I saw him infrequently and probably no more than only once or twice a year," said Andrew, adding that "At no stage during the limited time I spent with him did I see, witness or suspect any behaviour of the sort that subsequently led to his arrest and conviction."
Meanwhile, ABC News made headlines this week after 20/20 co-anchor Amy Robach was caught on a hot microphone claiming that ABC "quashed" her reporting on Epstein's sex trafficking three years ago.
Robach said Buckingham Palace "threatened us in a million different ways" after she conducted an interview with Giuffre in 2015 that included accusations against Prince Andrew.
ABC denied that it was pressured to drop the story, saying "not all of our reporting met our standards to air."
Buckingham Palace did not respond to a request for comment.