Prince Andrew Rejects Epstein Scandal Involvement, Buckingham Palace Say Accusations Are 'False and Without Any Foundation'
Buckingham Palace says Prince Andrew is "appalled" by the sex abuse claims facing Jeffrey Epstein as he faces increasing scrutiny over his friendship with the disgraced late billionaire.
Video obtained by the Mail Online apparently shows the Duke of York peering out from a door of Epstein's New York mansion and waving goodbye to a woman after Epstein had left an hour earlier in the company of another young woman.
The 21,000-square foot mansion in Manhattan where the prince was pictured, along with his mansion in Florida, was where Epstein was accused of paying underage girls to perform sex acts.
The footage was reportedly shot in December 2010, two years after Epstein had been sentenced to 18 months in prison for soliciting a minor for prostitution. The latest images raise further questions about the Duke of York's judgement in spending time with a convicted sex offender.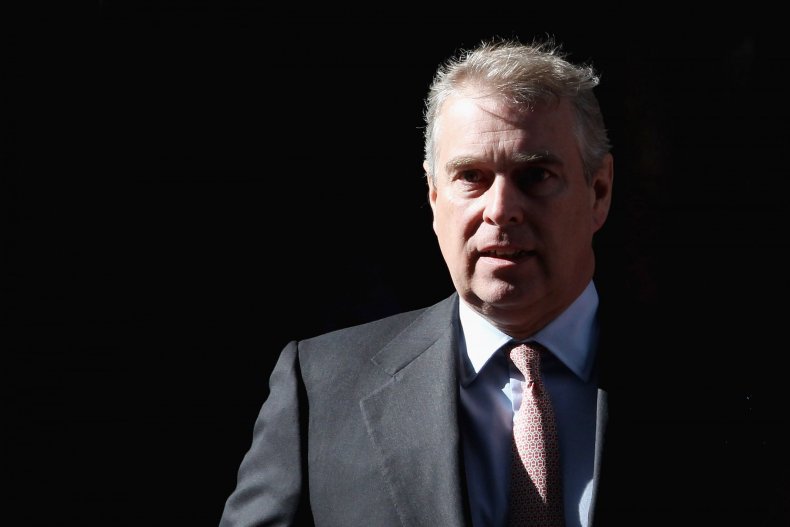 At the time, the duke was the U.K.'s special representative for trade, a role he quit the following year.
However a Buckingham Palace statement said that Prince Andrew "has been appalled by the recent reports of Jeffrey Epstein's alleged crimes.
"His Royal Highness deplores the exploitation of any human being and the suggestion he would condone, participate in or encourage any such behavior is abhorrent," according to the BBC.
Buckingham Palace had also issued strong denials over claims from a woman who said she was forced to have underage sex with the duke.
Virginia Roberts alleged in court papers in Florida that she was forced to have sex with Andrew in London, New York and on a private Caribbean island owned by Epstein when she was under the age of consent in the state.
But Buckingham Palace described the allegations as "false and without any foundation", stating that "any suggestion of impropriety with underage minors" by the duke was "categorically untrue."
The Palace had also denied claims that the prince had groped a woman called Johanna Sjoberg while they sat on a couch in Epstein's Manhattan apartment in 2001, an accusation made in documents from a 2015 defamation case.
Meanwhile, the duke could face further pressure with the release of more court documents relating to British socialite Ghislaine Maxwell, who is alleged to have "acted as a madam" for her lover Epstein, The Telegraph reported. She has repeatedly denied the claims.
Epstein, 66, took his own life in a jail cell while he was awaiting a federal trial for sex trafficking.
His death has sparked anger as he faced a 45-year sentence if convicted of the many counts he was facing of sexually abusing under-age girls.