Jeffrey Epstein Autopsy Finds Hyoid Neck Bone Break, Expert Says it Raises 'Questions About Strangulation': Report
There were reportedly multiple bones broken in Jeffrey Epstein's neck, an autopsy found, including one called the hyoid, which sometimes breaks during strangulation in homicides.
According to The Washington Post, the office of New York City's Chief Medical Examiner Barbara Sampson completed an autopsy of Epstein's body Sunday, but listed the cause of death as pending.
Epstein, 66, was a wealthy, well-connected financier indicted on sex trafficking charges over the alleged abuse of multiple minors for several years. While awaiting trial at the Metropolitan Correctional Center in Manhattan, Epstein died in an apparent suicide by hanging on Saturday.
He had already been found in his cell two weeks previously barely conscious and with marks on his neck in what appeared to be a suicide attempt. He was placed on suicide watch for several days before being taken off, deemed no longer to be a threat to himself.
A New York Times report said the two guards responsible for checking on Epstein every 30 minutes on Saturday had fallen asleep for three hours and then falsified records to cover it up. It appears that during this window Epstein took his own life.
Epstein's death and its curious circumstances triggered conspiracy theories that he was murdered for posing a threat to powerful people he knew, including royalty, former presidents, and celebrities, some of whom are also accused of sexual abuse by his alleged victims.
The hyoid bone is U-shaped and sits at the front of the neck between the lower jaw and the voice box. "The primary function of the hyoid bone is to serve as an anchoring structure for the tongue. It has no articulation with other bones," states Encyclopedia Britannica.
"If, hypothetically, the hyoid bone is broken, that would generally raise questions about strangulation, but it is not definitive and does not exclude suicidal hanging," Jonathan L. Arden, president of the National Association of Medical Examiners, told the Post.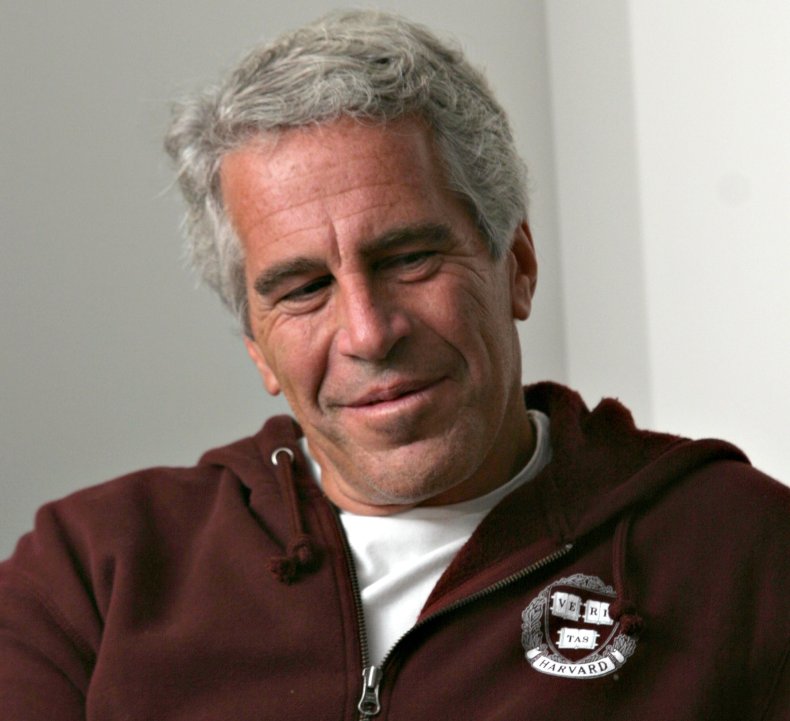 A 2018 forensic pathology paper by Zátopková et al found that hyoid fractures in hanging victims occurred in 72.5 percent of the 178 cases studied. Another paper from 1996 by Pollanen and Chiasson said the hyoid is fractured in one-third of all homicides by strangulation.
However, a 2010 paper by the anthropologist Kenneth A.R. Kennedy warned that hyoid fractures can be misinterpreted in homicide cases because there is a range of reasons for them to occur.
"Fractures of the human hyoid bone encountered in forensic anthropology cases involving apparent homicide victims have been interpreted as markers of strangulation," the paper's abstract states.
"Caution is required in this assessment since modifications of the hyoid bone, cervical vertebrae, and cartilage of the trachea, thyroid and larynx may be the results of arrested ontogenetic development, hard-force trauma, autopsy mishandling and pathology.
"Only by examining all of the preserved osseous and cartilaginous structures of the neck may the forensic anthropologist achieve an accurate reconstruction of the manner of death associated with hyoid bone fractures."