Prince Andrew's lawyer told a judge the rape lawsuit against him is "baseless, nonviable and potentially unlawful" and was not properly served.
Virginia Giuffre has filed a civil claim for sexual abuse and battery against Queen Elizabeth II's son in New York, which had its first hearing today.
The Duke of York's attorney engaged in the court process after more than a month of silence since the case was first filed in early August.
Since it is a civil lawsuit, not a criminal trial, Prince Andrew cannot go to prison and would not receive a criminal conviction if he loses.
Andrew Brettler, who previously represented Armie Hammer, told District Judge Lewis Kaplan attempts to serve the prince had been inadequate.
He said: "We do contest the validity of service to date.
"The duke has not been properly served under either U.K. law or the Hague Convention."
Prince Andrew's legal team have been in contact with the High Court in London to dispute whether service was effective, he said.
However, Brettler also told the court the case was "non-viable" because a settlement agreement from a past case "releases the Duke" from liability.
He said: "We believe however that this is a baseless, non-viable, and potentially unlawful lawsuit.
"There has been a settlement agreement that the plaintiff has entered into on a prior action that releases the Duke and others from any and all potential liability."
David Boies, representing Giuffre, told the court: "That is I think not a fair characterization of what has happened."
Brettler asked for the agreement to be released by the court to his client so it could be used to contest the service.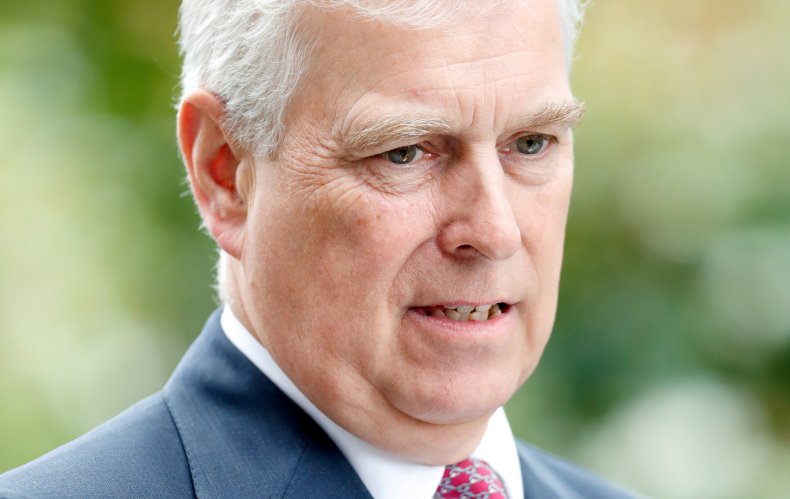 Judge Kaplan, however, told Brettler that service would take place, despite the attorney's suggestion its validity would be challenged in the U.K. High Court.
He said: "There is going to be service authorized appropriately. I have a foreign national who is being sued in a U.S. court and he is taking the position that he has not been served."
Court documents show attempts were made to serve Andrew through a Metropolitan Police officer guarding his home, Royal Lodge, in Windsor Great Park.
However, Kaplan gave Boies a week to try to find another means to serve the Duke.
Giuffre's lawsuit said she was forced to have sex with Prince Andrew in London, New York and the U.S. Virgin Islands while she was a Jeffrey Epstein trafficking victim.
An earlier court filing by Boies read: "During each of the aforementioned incidents, [Giuffre] was compelled by express or implied threats by Epstein, [Ghislaine] Maxwell, and/or Prince Andrew to engage in sexual acts with Prince Andrew, and feared death or physical injury to herself or another and other repercussions for disobeying Epstein, Maxwell, and Prince Andrew due to their powerful connections, wealth, and authority."
It adds: "In this country no person, whether President or Prince, is above the law, and no person, no matter how powerless or vulnerable, can be deprived of the law's protection.
"Twenty years ago Prince Andrew's wealth, power, position, and connections enabled him to abuse a frightened, vulnerable child with no one there to protect her. It is long past the time for him to be held to account."
Giuffre has previously filed lawsuits against Maxwell and Epstein which were settled out of court, though Brettler did not specify which past case led to the settlement agreement.