The British royal family spent almost $3 million (£2.75 million) on official visits and other travel over the last year, financial documents revealed Tuesday.
The biggest spend by far was on Prince Charles and Camilla, Duchess of Cornwall's tour of the Caribbean, during which they became the first British royals to visit Cuba on an official trip.
The 17-28 March tour, which also saw the couple visit Barbados, St Lucia, St Vincent, St Kitts and Grenada, cost the British taxpayer roughly $530,000. This total also includes staff costs and planning trips.
The couple traveled on a Royal Air Force Voyager military plane. Staff traveled on a regular scheduled flight for two trips related to the visit.
Charles and Camilla were also responsible for the second biggest spend detailed in the financial report, which outlined publicly-funded royal travel costs of £15,000 or above for the year ending March 31, 2019.
A nine-day trip The Gambia, Ghana and Nigeria last fall cost roughly £216,000 ($275,000). Again, this official visit included a staff planning trip. The royal couple traveled by a charter aircraft and staff took a scheduled flight.
In total, Charles and Camilla racked up about $1.2 million (£950,000) in travel costs for ten trips over the year. Some of this travel was for official visits and some was residence-to-residence.
Charles accrued a bill of about $196,000 (£154,000) for a further eight solo trips.
A staff planning trip for the upcoming Commonwealth Heads of Government Meeting, at which Charles spoke in 2018, cost another $32,900 (£25,800).
As heir apparent to the throne, Charles travels on numerous official engagements. He will take over as head of intergovernmental association the Commonwealth of Nations when he becomes king, as The Guardian previously noted.
Commonwealth realms make up a large portion of royal travel destinations.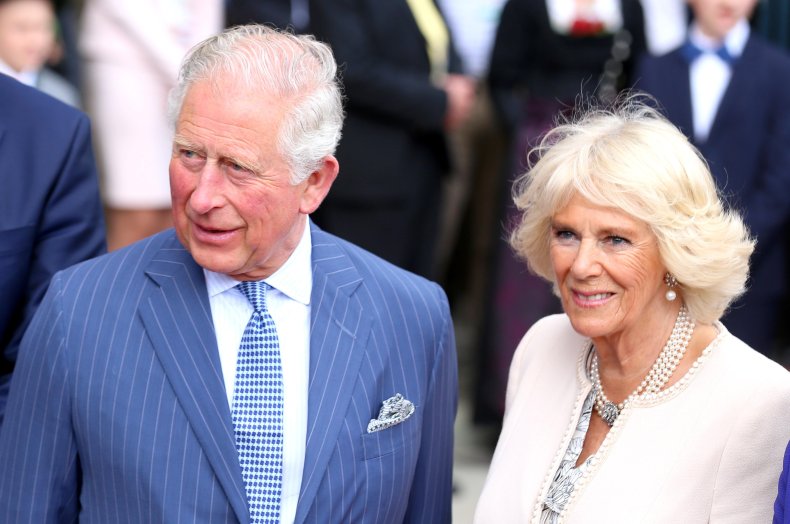 Other notable travel spends included Prince Harry and Meghan, Duchess of Sussex's official visit to Australia, New Zealand, Tonga and Fiji. The couple toured the region from 23-26 October 2018.
This trip cost roughly $103,000 (£81,000), including a staff planning trip. The pair traveled by charter aircraft and their staff flew on scheduled flights.
Prince William's historic visit to Jordan, Israel and the West Bank in June 2018 cost roughly $94,000 (£74,000). He became the first British royal to embark on an official tour of Israel or the West Bank on behalf of the U.K. government.
The figures were revealed as part of the U.K. government's Sovereign Grant spending. The Sovereign Grant is a sum given to the Queen to cover expenses like staffing, official engagements and property maintenance. The Queen will receive a grant of £82.4 million for 2019-20.