Prince Charles' Hands Go Viral After Photos of Swollen Fingers
Prince Charles regularly catches the eye of internet users due to his swollen hands and he has joked about his "sausage fingers" as far back as the birth of Prince William.
The Prince of Wales went viral after a Reddit post featured a photo of the future king apparently experiencing swelling in his hands and fingers.
The image was posted to the group "oddlyterrifying" on May 11 and had attracted more than 69,000 votes by May 12.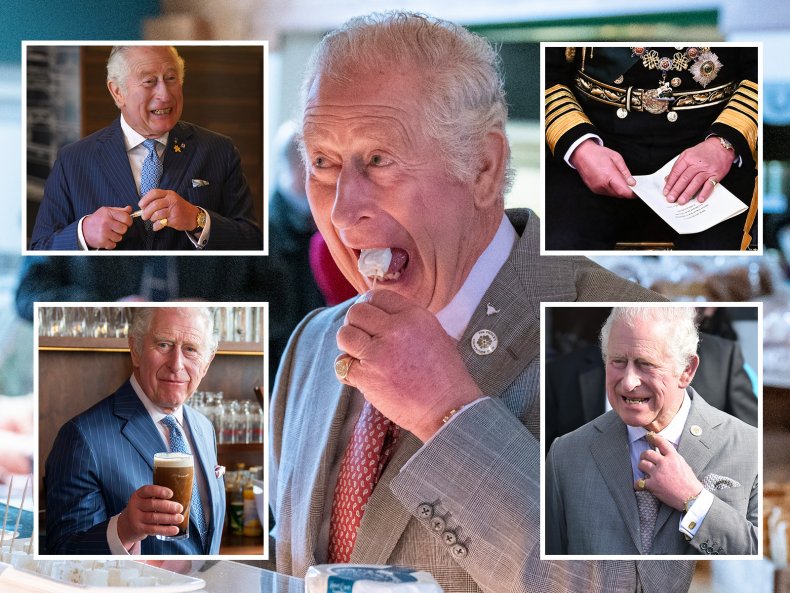 The thread featured baseless speculation about the royal's health but in reality it is not the first time the prince's hands have caught attention.
Both his feet and hands swelled during a visit to India in 2019 as pictures appeared to show U.K. newspaper Metro.
Fans also noticed the apparent swelling in May 2021 when the Prince of Wales was visiting a pub in South London where he stopped to pull a pint.
Charles seems to have continued to experience hand swelling since, including at an engagement at the West London Welcome community center, which supports refugees and asylum seekers, on April 28.
The exact cause of Prince Charles' swollen hands is unclear but swelling can come as a result of anything from fluid retention to a sudden change in temperature and even too much salty food.
There are times swollen hands can signal a medical problem that needs the attention of a doctor but there has been nothing to suggest Charles' issue is a serious one.
The prince has made light of issue as far back as 1982 when he jokingly referred to himself as having "sausage fingers" in a letter to a friend after Prince William was born.
Quoted in biography Charles, The Man Who Will Be King by Howard Hodgson, the prince wrote: "I can't tell you how excited and proud I am. He really does look surprisingly appetising and has sausage fingers just like mine."
William made his own joke during a speech at Charles' 70th birthday party in 2018, when he said he hoped his father's "sausage fingers" would stop writing letters so he could see more of his grandchildren, the Daily Mail reported at the time.
In 2012, Charles described himself during a tour of Australia as "so jetlagged that I feel a few sausages short of a barbie," though it is unclear whether he was referring to his fingers.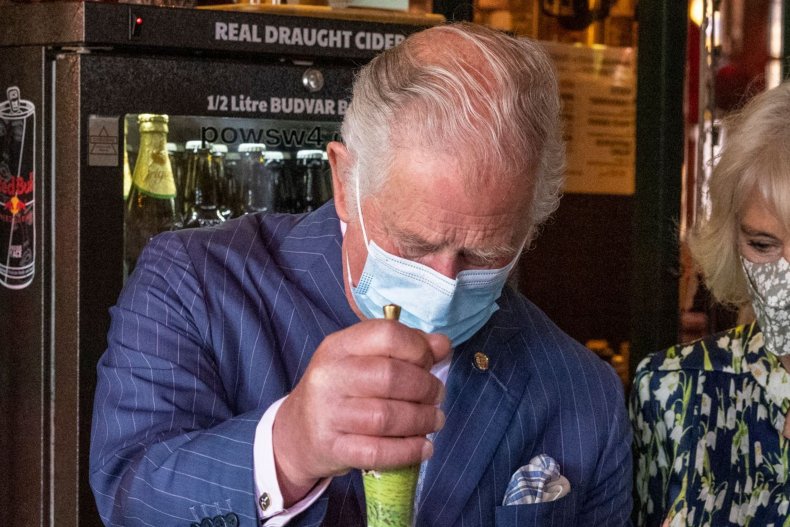 More recently, it was a momentous week for the prince as he read the Queen's Speech for the first time after Queen Elizabeth II pulled out of the State Opening of Parliament at the last minute.
Charles performing such a fundamental aspect of the queen's official role as head of state triggered a debate about whether Elizabeth's health will allow her to continue as monarch.
The queen is 96 and has canceled numerous appearances since health scares in October and November. she is also celebrating the 70th anniversary of the start of her reign this year.
She said in a public speech on her 21st birthday in Cape Town in 1947 that she would give her "whole life" to public service, "whether it be long or short."
Newsweek has reached out to Clarence House for comment.
For more royal news and commentary check out Newsweek's The Royal Report podcast: