Prince Charles brought TV cameras into a wood he dedicated to grandson and future king Prince George.
The next-in-line to the throne did an interview with the BBC about climate change in which he revealed he has an Aston Martin car that runs off surplus English wine and whey from cheese production.
He said he understands why young people like Greta Thunberg feel frustrated with the inaction of those in power but said protesters who block roads are not "helpful."
The interview was conducted in Prince George's Wood, an arboretum he dedicated to his grandson and third in line to the throne, planted in the grounds of Balmoral, in Scotland.
The prince said: "This was a rather empty field that the farm didn't need anymore so I thought, ah.
"The great thing was I managed to plant it the same year that my grandson was born, the eldest, George.
"So I thought I'd call it Prince George's Wood. It's really for autumn color and a bit of spring. But autumn is the magic up here."
Prince George was born in July, 2013, the first child of Prince William and Kate Middleton, and a direct heir to the throne.
William is also focussing his work on climate change so he can look his children in the eye and say he did his bit, the chief executive of his Royal Foundation charity said in September.
Prince Charles said he met Thunberg at the World Economic Forum in Davos in January 2020 and sympathized with her campaign.
The prince told the BBC: "All these young people feel nothing is ever happening so of course, they're going to get frustrated.
"I totally understand because nobody would listen and they see their future being totally destroyed."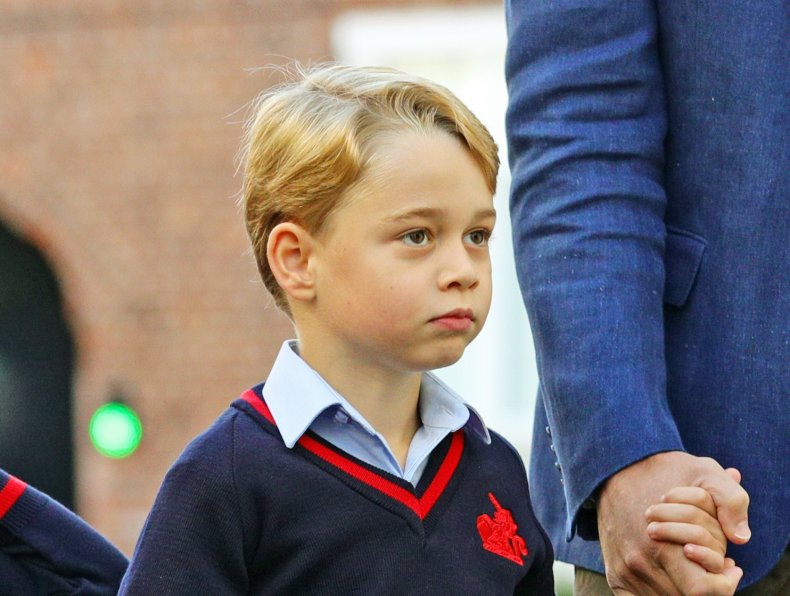 The prince was asked about the campaign group Extinction Rebellion, who have been calling for greater action from the Government on climate change but have sometimes been accused of disrupting the lives of ordinary people by blocking roads.
Charles said he supported a protest they did outside his own home because they left a note praising his past efforts to get action on the issue but was less positive about other protests.
He added: "I understand why they go out but it isn't helpful I don't think to do it in a way that alienates people.
"I totally understand the frustration. The difficulty is how do you direct that frustration in a way that is more constructive than destructive."
He touched on his own experiences of being publicly criticized for his views on the environment during decades of support for green issues, saying: "It wasn't much fun as you can imagine."