Prince Charles Visits House at Center of Cash-for-Honors Allegations
Prince Charles has visited the house at the centre of allegations an aide offered to fix a knighthood and U.K. citizenship for a Saudi billionaire.
Michael Fawcett resigned for the third time after allegations in two U.K. newspapers that he offered honours in exchange for donations to Dumfries House, in Scotland.
Mahfouz Marei Mubarak bin Mahfouz donated £1.5 million ($2.1 million) to help restoration projects, including for the historic architectural jewel, built in the 1750s by renowned Scottish neoclassicist master architect Robert Adam.
Charles visited the house where he and wife Camilla, the Duchess of Cornwall, unveiled a knitted art installation which hangs from a bridge.
The event was somewhat more quaint than the allegations that lurk in the background to the royal engagement.
Private correspondence was published in The Sunday Times at the weekend questioning whether Fawcett secured Mahfouz's donations with the promise of help getting a CBE, awarded in 2016 by Charles personally.
The Mail on Sunday also printed a letter sent by Fawcett on August 17, 2017, to an aide to Mahfouz.
It read: "In light of the ongoing and most recent generosity of His Excellency, Sheikh Marei Mubarak Mahfouz bin Mahfouz I am happy to confirm to you, in confidence, that we are willing and happy to support and contribute to the application for Citizenship.
"I can further confirm that we are willing to make [an] application to increase His Excellency's honor from Honorary CBE to that of KBE in accordance with Her Majesty's Honors Committee.
"Both of these applications will be made in response to the most recent and anticipated support of the Trust and in connection with his ongoing commitment generally within the United Kingdom. I hope this confirmation is sufficient in allowing us to go forward."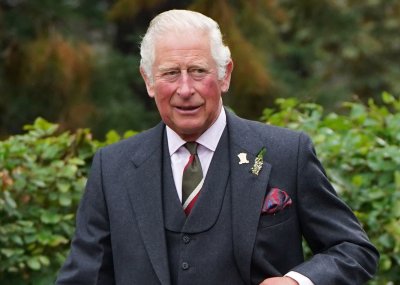 The scandal erupted in the U.K. press on Sunday and by lunchtime former government minister Norman Baker had reported Fawcett to police.
On Monday, anti-monarchy group Republic followed up with their own police report, only this time naming Charles too.
By Monday night the police confirmed they had received a letter and they are yet to announce whether there would be an investigation.
However, Fawcett resigned as chief executive of The Prince's Foundation, Charles' charity empire over the weekend while an investigation by the organization is conducted.
A Clarence House spokesperson said: "The Prince of Wales has no knowledge of the alleged offer of honours or British citizenship on the basis of donation to his charities and fully supports the investigation now underway by The Prince's Foundation."
A Metropolitan Police spokesperson said: "The Met can confirm that we have received a letter about this matter and officers are currently assessing this information."