Prince Charles' Greek Visit Ahead of COVID Travel Fines 'Beggars Belief,' Campaigners Say
Prince Charles and wife Camilla's visit to Greece while Brits prepare for a strict new international travel ban will "create confusion and hostility," anti-monarchy campaigners tell Newsweek.
The Prince of Wales is on a charm offensive in Athens after Britain's exit from the European Union and gave a speech at a state dinner last night.
However, the royal couple's arrival was days before the government begins imposing $6,800 (£5,000) fines for overseas travel from Monday.
The strict measures, announced on Tuesday, cover anyone going abroad without a reasonable excuse and Sky News reported the House of Commons will vote on the proposals today.
However, even as the new fines are to be debated, pictures of Charles and Camilla in Athens have been doing the rounds in the British media, with more public appearances expected today.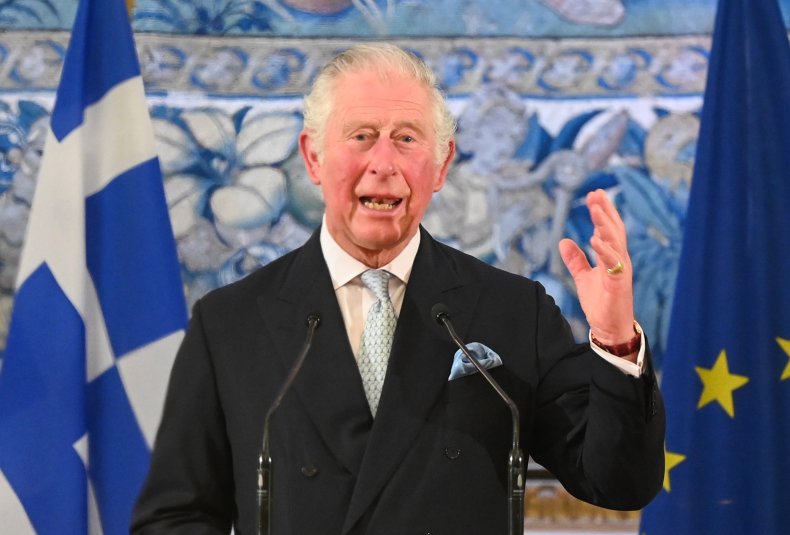 Graham Smith, chief executive of Republic, told Newsweek: "Well, it's non essential isn't it? So presumably they'll be stumping up £5,000 each in fines.
"They're flying over there on a junket which is completely unnecessary, taking a large gang of flunkies and servants with them all of whom are going to be put at risk, who are then going to have to quarantine themselves and put other people at risk.
"It beggars belief. It's going to create confusion and hostility. An awful lot of people are desperate to get away whether for a holiday or to be reunited with their families. To see Prince Charles and Camilla swanning about in the sunshine in Greece is absolutely extraordinary."
While the fines have not come into force yet, existing "stay at home" rules forbid any long distance travel without a reasonable excuse and remain in place until March 29.
A Clarence House spokesperson said: "All of Their Royal Highnesses official overseas visits are undertaken at the request of the government."
The prince and the duchess of Cornwall yesterday visited the Presidential Mansion in Athens as part of Greek celebrations for the bicentenary of the country's Independence Day.
The British media have also linked the visit to efforts to build better relationships on the continent following Britain's exit from the EU.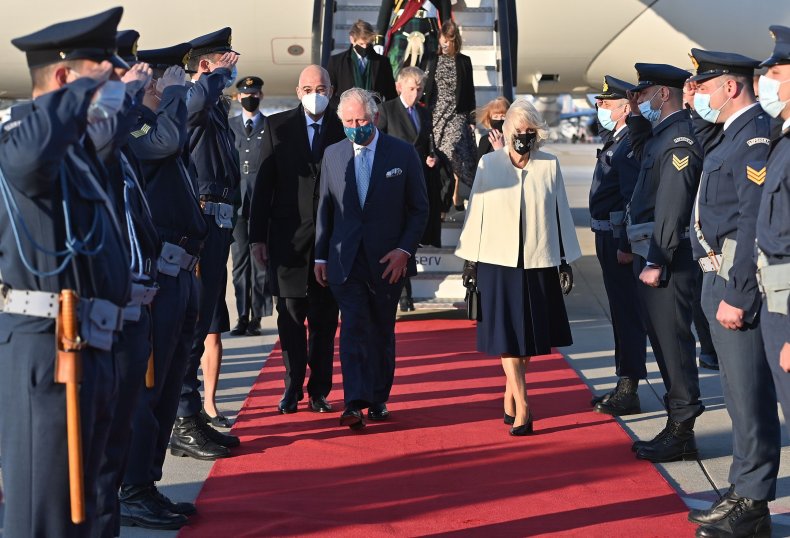 Sky News reported Prince Charles will say in a speech: "My wife and I could not be more delighted to be back in Greece, which has long held the most special place in my heart.
"After all, Greece is the land of my grandfather; and of my father's birth, nearly one hundred years ago, in the centenary year of Greek Independence.
"Later, it was in Athens that my dear grandmother, Princess Alice, during the dark years of Nazi occupation, sheltered a Jewish family—an act for which in Israel she is counted as 'Righteous Among The Nations.'"
He added: "Today, as in 1821, Greece can count on her friends in the United Kingdom."
In the past, the royals have raised eyebrows by travelling amid the pandemic, including when Prince William and Kate Middleton toured Britain on the royal train in December.
The palace views royal engagements as necessary work, and therefore exempt from COVID restrictions.
However, politicians in both Scotland and Wales questioned whether the Duke and Duchess of Cambridge needed to make the visits.
Health secretary Matt Hancock told Sky News on Tuesday: "The roadmap sets out the earliest date by which we will allow for international travel—without one of the clear reasons you need now—is 17 May.
"That has not changed. The way we're putting that into law is as part of these roadmap regulations that will be voted on on Thursday.
"They come to an end as a whole at the end of June. But that doesn't change the timings for these questions on international travel."