Prince Charles Will Walk Meghan Markle Down the Aisle at the Royal Wedding
Prince Charles will walk Meghan Markle down the aisle when she marries Prince Harry on Saturday, Kensington Palace has announced.
In a statement, the palace said: "Ms. Meghan Markle has asked His Royal Highness the Prince of Wales to accompany her down the aisle of the Quire of St. George's Chapel on her Wedding Day. The Prince of Wales is pleased to be able to welcome Ms. Markle to The Royal Family in this way."
There had been much speculation over who would perform the role after her father, Thomas Markle, pulled out due to poor health. He had insisted he would attend, but it was revealed that he had suffered a heart attack in the weeks leading up to the ceremony.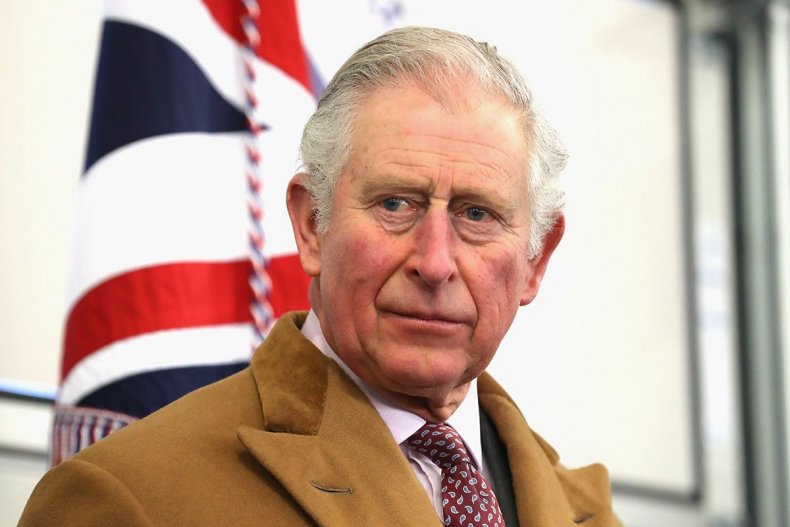 In a statement sent out by Kensington Palace, Meghan Markle said, "Sadly, my father will not be attending our wedding. I have always cared for my father and hope he can be given the space he needs to focus on his health."
It was claimed that he had staged wedding preparation pictures of himself for a paparazzi agency, which left him "deeply embarrassed," his son, Thomas Markle Jr., told the Daily Mail.
TMZ reporter Sean Mandell told the BBC that the photos were to recast his image as a loving father and that he was recovering well from surgery after suffering from a heart attack.
"He definitely feels he's been mis-characterized," Mandell said, referring to the negative headlines Markle has been subject to.
After his withdrawal, it was thought that her mother Doria Ragland, 61, a yoga instructor and social worker who met Prince Harry at the Invictus Games in Toronto last year, might step into the role.
She will meet the queen for the first time at Windsor Castle on Friday accompanied by the couple. She has already been introduced to Prince Charles and Prince William.
Prince Charles told reporters last week in Nice, France, how he felt about the upcoming nuptials.
"It's absolutely marvelous. It's going to be a very special day for everybody," he said, according to the Telegraph.
Updated | This article was updated to include background information.