Prince Harry Defends Greta Thunberg and Climate Strikers, Says Planet Is in 'a Race Against Time' and 'no-one Can Deny Science'
Prince Harry has backed climate change activism, telling reporters in Botswana that "no-one can deny science".
The Duke of Sussex voiced his support for the actions of Greta Thunberg and Friday's schoolchildren-led strike, in which several million people took part, saying it is a "race against time which we are losing".
The Duke of Sussex said: "I genuinely don't understand how anyone in this world, whoever we are—you, us, children, leaders, whoever it is—no one can deny science otherwise we live in a very, very troubling world.
"This last week, led by Greta [Thunberg], the world's children are striking. It's a race against time and one which we are losing—everyone knows it, there's no excuse for not knowing that.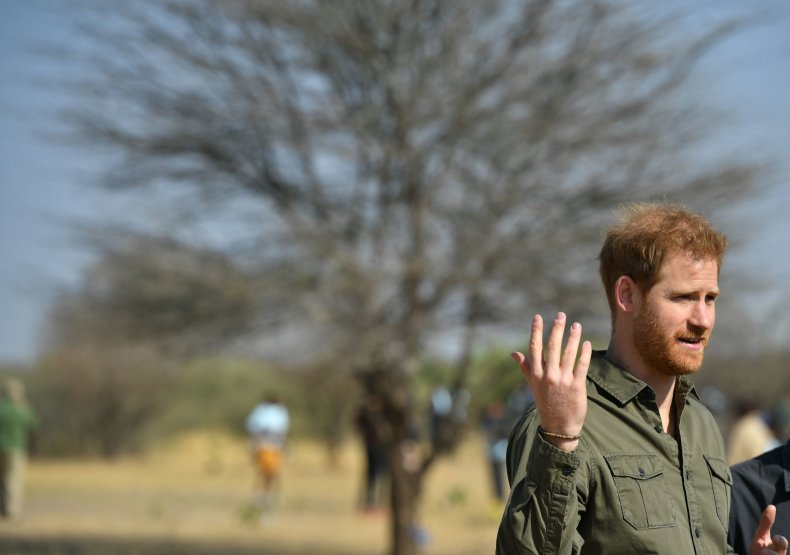 "And I think the most troubling part of it is that I don't believe there is anybody in this world that can deny science, undeniable science and facts.
"Science and facts that have been around for the last 30, maybe 40, years and it's only getting stronger and stronger," he said in an on-camera interview in Botswana, according to The Daily Telegraph.
The prince is in Botswana as part of a royal tour of southern Africa with his wife, Meghan Markle, and their four-month-old baby, Archie. The Duke and Duchess follow Thunberg on their official Instagram page.
The prince helped plant trees on the banks of the Chobe River, which has been hit by deforestation. He will also visit a health centre where he will meet young people speaking up for their peers living with HIV.
He says he has a particular connection with the country, which was where he went immediately after the death of his mother, Princess Diana, in 1997, when he was a teenager, The Sun reported.
This week, the prince also reportedly revealed that he worries so much about the problems of the world, including climate change, that he found it hard to get up in the morning.
He made the revelation in a conversation with 18-year-old South African student Peter Oki, during their tour of Africa.
Oki told a reporter for the Telegraph: "Harry said that he often woke up and felt overwhelmed by too many problems in the world and that sometimes it's hard to get out of bed in the mornings because of all the issues, but he wanted to use their platform to enable grass-roots change and to try and create a better society."