Prince Harry Was Frustrated Prince William Took Priority for Charles' Money—Book
Prince Harry and Meghan Markle's projects "did not match Prince Charles' budget" and Prince William took priority, according to a biography.
The Duke and Duchess of Sussex shared the same pot of funding from their father's Duchy of Cornwall estate while working royals.
However, Prince William took priority over his brother, stoking arguments and "jealousy," according to Andrew Morton.
The former royal correspondent wrote the definitive biography of Princess Diana, with her help, exposing Prince Charles' affair in the 1990s.
Now he has released new chapters to his 2018 biography Meghan: A Hollywood Princess, which Newsweek has read.
Morton wrote: "They [Harry and Meghan] were coming to appreciate that in the royal hierarchy, no matter how popular, inspiring or relevant they were to the outside world, they were low down on the royal totem pole.
"Both William and Harry were funded by their father and it was often the case
that Harry's ambitions did not match Prince Charles's budget. His brother, as the future king, would always take priority.
"It may have been frustrating, it may have led to rows and jealousy, but that was the way it was and that was the way it was always going to be."
Morton described how Princess Margaret, Queen Elizabeth II's sister, and photographer husband Lord Snowdon were in a similar position "as the faces of the Swinging Sixties, the most glamorous, popular and photographed royals of the age."
However, they were "far down the pecking order," below the queen and also had to learn what he described as the first rule of royalty: "Funding does not relate to popularity but position."
Prince Charles' budget for funding his children stood at £5.7 million in 2019 to 2020 and at £4.5 million in 2020 to 21, though a "substantial sum" was given to Harry in the summer of 2020.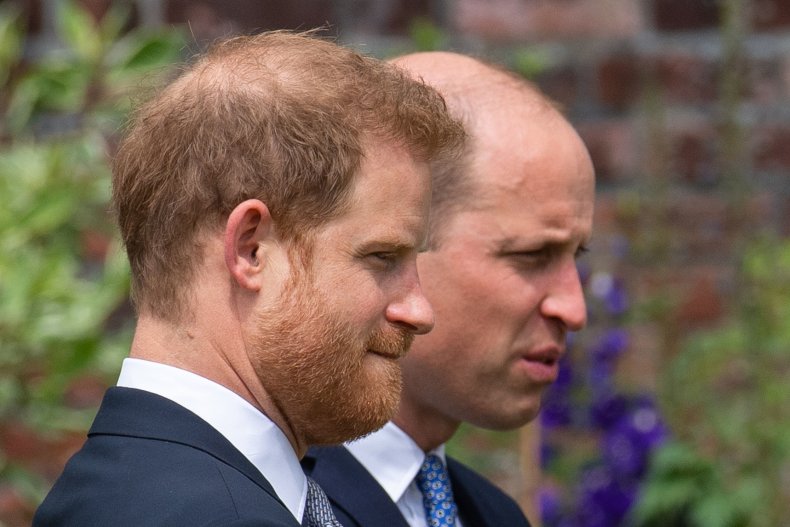 Harry told Oprah Winfrey in March that he had to rely on money from his mother following the royal exit, in March 2020.
He said: "My family literally cut me off financially and I had to afford security for us. Yeah, in the first quarter of 2020."
He added: "I brought what my mum left me. And without that, we would not have been able to do this, so touching back on what my mother would think of this, I think she saw it coming. I certainly felt her presence throughout this whole process."
He also described how in the early days of the relationship there were discussions within the family about there not being enough money to fund Meghan at all.
The duke described how an unnamed royal racist had asked "what will the kids look like?"
He added: "But that was right at the beginning, when she wasn't going to get security, when members of my family were suggesting that she carries on acting, because there was not enough money to pay for her, and all this sort of stuff. Like, there was some real obvious signs before we even got married that this was going to be really hard."