Prince Harry, King Charles Both Blasted 'Emotionally Cold' Royals in Books
Both Prince Harry and his father, King Charles, have faced backlash over criticism of their "emotionally cold" royal upbringings in book projects, the latest episode of Newsweek's The Royal Report podcast has explored, as Kate Middleton launched a new campaign promoting childhood development this week.
Harry's memoir, Spare, was released on January 10, becoming the fastest selling non-fiction book of all time, but also earning the prince a wave of backlash in the media and public opinion polls.
A number of the royal's reflections are made about his childhood, including revelations that Charles did not offer him a hug when breaking the news that Princess Diana had been killed in a 1997 Paris car crash, while the young prince was just 12 years old.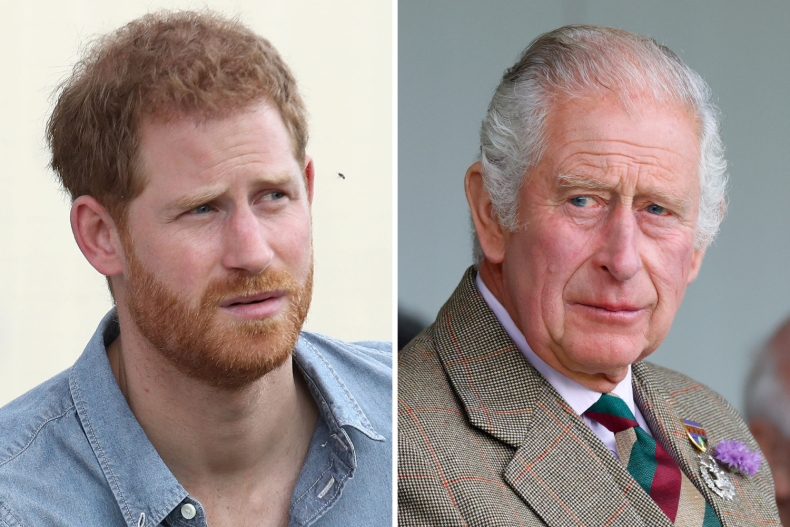 Harry also spoke about the impact that the suppressed grief during his childhood has had in later life, a theme that allies to Kate Middleton's campaigning for greater awareness of how important early years development is.
Kate's new campaign "Shaping Us," focusses on children's formative years between the ages of zero to five, announcing in a speech on Monday that "by building a supportive, nurturing world around children and those caring for them, we can make a huge difference to generations to come. Because fundamentally healthy, happy children shape a healthy, happy future."
King Charles, in 1994, became an early voice to draw attention to the emotional distance that exists within the royal family, when an official biography written by Jonathan Dimbleby with the princes co-orporation, revealed that Queen Elizabeth II was a distant and somewhat remote figure towards her eldest son.
The prince faced criticism in the U.K. press at the time for what was perceived as a personal attack on the sovereign.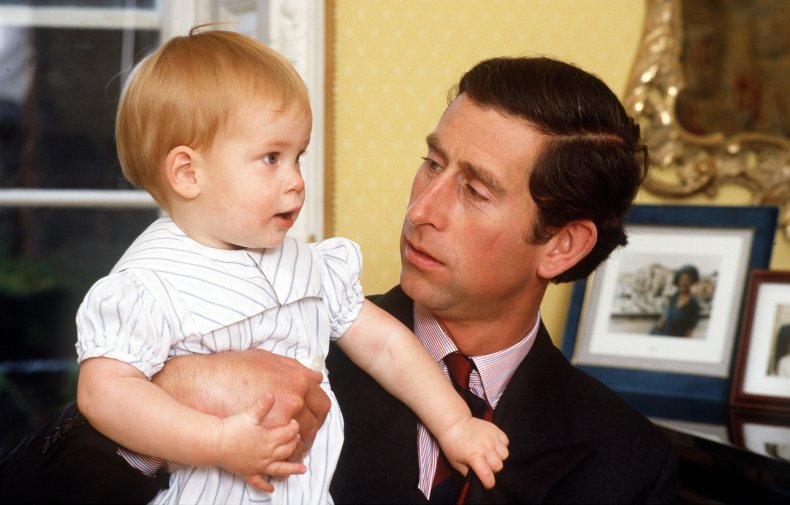 Speaking about Prince Harry's disclosures about his family environment growing up, Newsweek's chief royal correspondent, Jack Royston, told The Royal Report podcast listeners:
"Prince Harry has spoken back in May 2021 about what he described as 'genetic pain', and some specialists in the area have suggested it may be more along the lines of generational trauma.
"But basically, he's been talking about the way that the emotionally cold landscape of royal upbringings can kind of resonate and echo from generation to generation and create problems emotionally for members of the royal family. Not only that but he's actually been quite heavily criticized for doing it.
"He was a guest on a podcast called the Armchair Expert with Dax Shephard where he talked about how his father's upbringing may have created problems that Charles then passed on to him.
"He was clear to say that he wasn't intending to blame anybody, that it wasn't about pointing fingers, but it was about trying to break that cycle.
"What Harry then said in his book is that he talks about Charles not hugging him at the point that his father told him Princess Diana had died. He talks about the fact that he, Harry, has never hugged the queen."
Here, Royston referenced the similarities between Harry's revelations and those made in the past by his father.
"Charles, in a 1994 biography that he cooperated with with the journalist Jonathan Dimbleby, also suggests that the queen didn't really hug Charles very much," he said.
"This was again something that Charles was actually criticized for at the time. It said that the only place he knew he was guaranteed a cuddle was in the nursery with his nanny Mabel Anderson who was in fact the first person that Charles turned to when he needed emotional support and sympathy."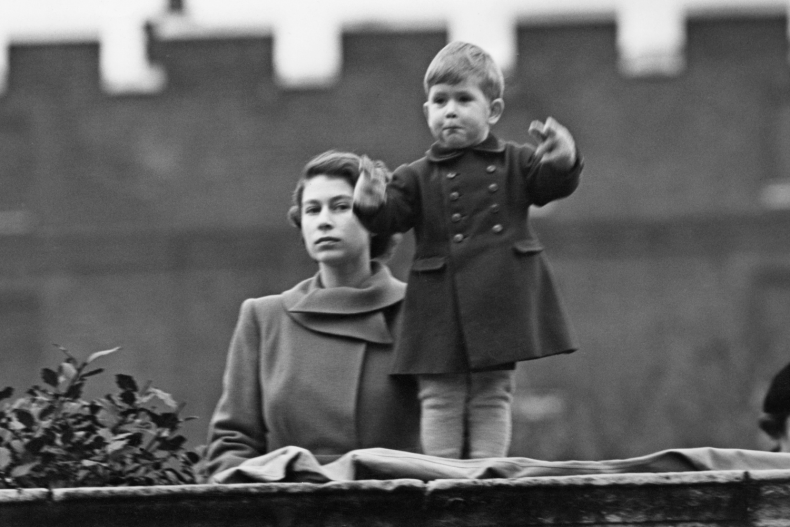 Harry's revelations, both in his book and other interviews about his upbringing, have contributed to the efforts that he has said he doesn't wish to replicate with his own children, Archie, 3, and Lilibet, 1.
"Harry has been trying to tell this story of how the emotionally cold environment within the royal family has kind of created these people who are not sufficiently in touch with their own emotions to be able to deal with complex mental health problems when they occur in family members," Royston concluded.
In response to Harry's memoir, Buckingham Palace has taken a "no comment" approach, with no members of the royal family, King Charles included, making any statement about the claims made within it.
James Crawford-Smith is Newsweek's royal reporter based in London. You can find him on Twitter at @jrcrawfordsmith and read his stories on Newsweek's The Royals Facebook page.
Do you have a question about King Charles III, William and Kate, Meghan and Harry, or their family that you would like our experienced royal correspondents to answer? Email royals@newsweek.com. We'd love to hear from you.