Prince Harry Says He Does Not 'Need Therapy Anymore,' Discusses Princess Diana Trauma
Prince Harry says he no longer needs therapy after Meghan Markle helped him work through the trauma of Princess Diana's death.
During a podcast appearance, the Duke of Sussex credited his wife with seeing that he needed professional help early in their relationship.
However, he now says he no longer needs therapy as he opened up about the pain losing his mother caused him on the Armchair Expert podcast.
The revelation comes four years after he first spoke publicly about the impact losing Princess Diana had on his mental health.
Harry said: "I don't think I need therapy anymore but I want it and when I say therapy I mean actual therapy, sitting down and having a discussion with someone.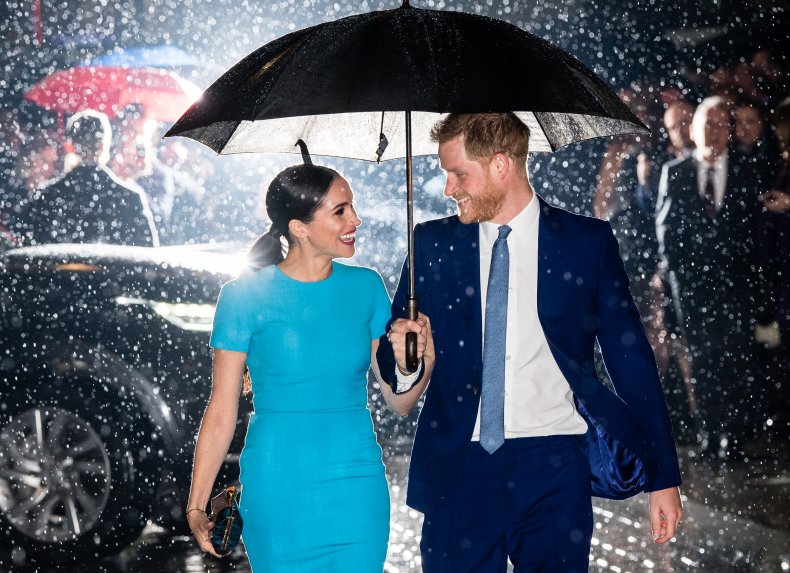 "But I also mean nature, going for walks, throwing the ball for my dog going down the beach and stuff like that.
"There are certain things around the world that are free, some you have to pay for, but ultimately go searching for the things that make you feel good about yourself."
Prince Harry revealed he was receiving therapy in a 2017 Daily Telegraph interview, one year after his relationship with Meghan started.
Back then, the couple had no idea of the journey they would go on together, which in January 2019 saw Meghan experience suicidal thoughts amid negative press coverage.
On the pain from Diana's death, he said: "I didn't acknowledge that clearly what happened to me when I was 12 years old losing my mum and all the other pieces that happened and all the other traumatic experiences that happened to me since then, I didn't acknowledge that perhaps I need to deal with this I need to process this because, if I don't, how the hell am I going to be a decent father to my son and my daughter."
Harry described how his own childhood left him with what he called "genetic pain," criticizing the upbringing given to him by his father but also saying he does not blame Prince Charles.
He told the podcast: "I don't think we should be pointing the finger or blaming anybody, but certainly when it comes to parenting, if I've experienced some form of pain or suffering because of the pain or suffering that perhaps my father or my parents had suffered, I'm going to make sure I break that cycle so that I don't pass it on, basically.
"It's a lot of genetic pain and suffering that gets passed on anyway so we as parents should be doing the most we can to try and say 'you know what, that happened to me, I'm going to make sure that doesn't happen to you'."
He added: "I never saw it, I never knew about it, and then suddenly I started to piece it together and go 'OK, so this is where he went to school, this is what happened, I know this about his life, I also know that is connected to his parents so that means he's treated me the way he was treated, so how can I change that for my own kids.
"And here I am, I moved my whole family to the US, that wasn't the plan but sometimes you've got make decisions and put your family first and put your mental health first."
Prince Charles complained about his own upbringing in the 1990s and particularly his experience at boarding school Gordonstoun, where he was sent by Prince Philip.
Harry also talked extensively about the media during the 90-minute chat.
He described the "feeding frenzy" at the hands of the Los Angeles paparazzi when they first arrived in the country but said they were happier out in Montecito, Santa Barbara.
He said: "Living here now I can actually lift my head and I feel different. My shoulders have dropped, so have hers.
"I get to take Archie on the back of my bicycle. I never had a chance to do that."