How Prince Harry's Attack on Father Compares to Charles' Own Criticism of Philip
Prince Harry's criticism of his father to Oprah Winfrey is said to have caused hurt—but Prince Charles launched his own attack on his parents in the 1990s.
The Duke of Sussex said the Prince of Wales stopped taking his calls while he was trying to negotiate his way out of royal life over Christmas 2019.
And he claimed "my family literally cut me off financially," which a Sussex insider told Newsweek referred to payments Charles made from his personal funds up until the end of March 2020.
Referring to his mother, Princess Diana, Harry told Oprah: "I've got what my mom left me and without that, we would not have been able to do this.
"I think she saw it coming. I certainly felt her presence throughout this whole process."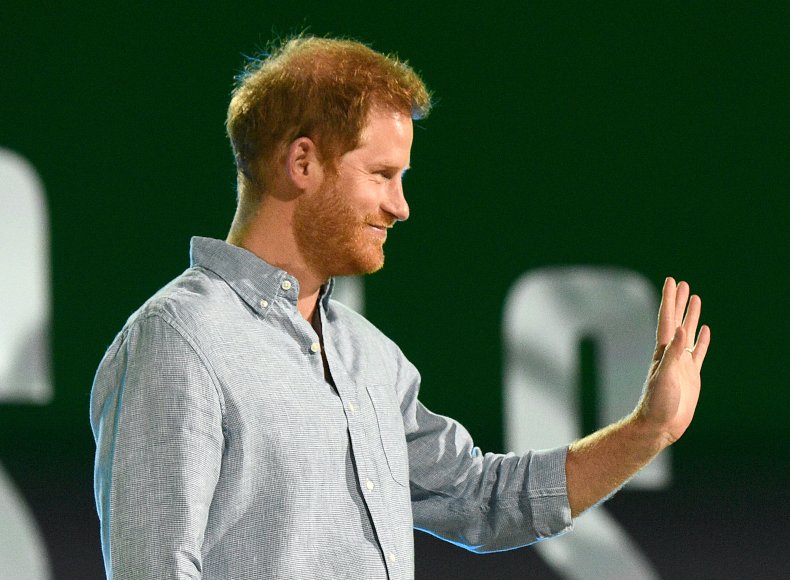 The broadside led to sources variously claiming Prince Charles was "aggrieved," "upset" and "fuming" over the allegations.
In the aftermath of the interview, a source told U.K. newspaper of record The Sunday Times: "He's [Charles] very upset and cut up ... but he's keeping his private life private and getting on with the job.
"It was a surprise to hear he'd been cut off, given the bank statements."
More recently, a source quoted in The Sun said Prince Charles "felt aggrieved" about the "insensitive" way the family's affairs were discussed in the interview.
And an Us Weekly report quoted an unnamed source as saying the Prince of Wales was "still fuming" and "won't let it drop."
However, a biography of Prince Charles published in 1994 by Jonathan Dimbleby launched a series of criticisms of Prince Philip and Queen Elizabeth II, Charles' parents.
Royal author Penny Junor's book The Firm quotes a former palace staffer who described how "they released Jonathan Dimbleby and the Prince of Wales on to the Scottish moor together at 9.30 and they came back breathless and excited at 4.30."
The courtier added: "Jonathan Dimbleby's charms are huge so the Prince of Wales gave him all this stuff about how unhappy he was as a boy—the Queen never spoke to him, the Duke of Edinburgh was beastly to him—and it very much upset them."
Among its claims, The Prince of Wales: A Biography said Charles was forced into his loveless marriage to Princess Diana by his father Prince Philip.
Dimbleby also described how the queen and Philip were emotionally distant and he said Charles hated his boarding school, Gordonstoun, the same one Philip went to.
Quoted in the biography, Charles said: "It's such hell...It's such a hole here...The language people use is horrid."
It was also suggested Philip's favorite was Princess Anne while Charles was left feeling bullied.
At the time, The Guardian reported how the book purported to tell the "astonishing story of the private agony behind the public face."
And after serialization in The Sunday Times in October 1994, an editorial in The Guardian read: "The 'authorised' biography of the Prince of Wales is a disaster for the Queen, the Duke, the House of Windsor, and all who sail in that leaky barque.
"It is bleak irony that the man who would be King has himself contrived to provide the greatest impediment to his ever ascending the throne courtesy of Mr Rupert Murdoch, plus oodles of hype and boodle. Imbecility."
At the time, Prince Philip responded by telling the Daily Telegraph: "I've never discussed private matters and I don't think the Queen has either. Very few members of the family have."
Prince Harry and Meghan's Oprah interview was not all criticism and ended on a warm note from the duke about his father.
He said: "I will always love him. There's a lot of hurt that's happened. I will continue to make it one of my priorities to heal that relationship."