Prince Harry, Meghan Markle Announce Gender of Their Next Child
Prince Harry and Meghan Markle appeared on a two-hour interview with Oprah Winfrey on Sunday night, and they unveiled the gender of their second child. Marcelo had just completed a stirring, and damning, one-on-one interview with Winfrey, but wanted her husband on the set when they made their announcement.
"Is it a boy, or is it a girl," Winfrey asked.
Markle glanced over at Harry, who was looking back at her.
"It's a girl," Harry confidently answered.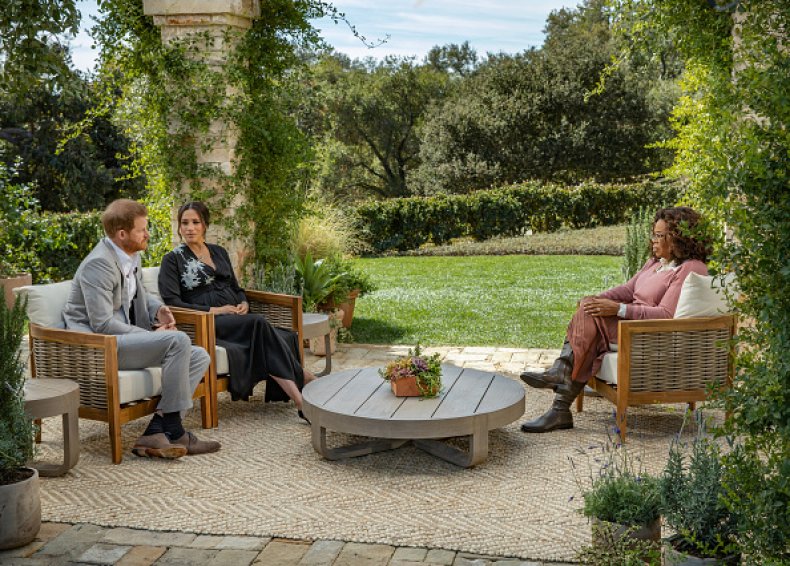 The three mega-famous people on the TV set showed immense joy after he said it, and then they were asked what was their first thought when learning from an ultrasound that their second child would be a little girl.
"Amazing," Harry said. "Just grateful. To have any child, any one or any two would be amazing. But to have a boy and then a girl, what more could you ask for?"
The couple already has a son, Archie, who became a trending topic Sunday evening after Meghan revealed that the royal family was so concerned about his skin color potentially being dark that they would not give him a title of prince, nor would Archie get the same kind of security any of his cousins and second cousins may receive.
Harry went on to say they now have a little "Army" of him and Meghan, two children and two dogs. He also said they were "done" having children after their daughter is born.
"Two is it," Markle confirmed while holding Harry's hand with her right hand, and her left hand holding her swollen belly. Markle said the baby was due in "the summertime," but did not give a specific date or month.
Markle has a mixed-race background, and her mother is Black, with whom she has a close relationship with. Markle told Winfrey that she learned her son, Archie, would not have a prince title or the security that comes with a member of the royal family.
"All around this same time, we have in tandem the conversation of he won't be given security, he's not going to be given a title and also concerns and conversations as how dark his skin might be when he's born," Markle said.
Harry and Meghan left the United Kingdom in 2019 and moved to Canada. The couple then moved to Southern California in 2020, right before COVID-19 became the global pandemic and led to lockdowns in the U.S.
This is a developing story.