Prince Harry, Meghan Markle's Awkward Hand-Holding Video at U.N. Goes Viral
Prince Harry and Meghan Markle's body language at the United Nations has gone viral in the latest example of the intense scrutiny the couple experiences in public.
The Duke of Sussex was at the U.N.'s General Assembly in New York on July 18 to make the keynote speech on Nelson Mandela International Day, against the backdrop of a series of bombshell extracts from a hostile new biography.
Revenge: Meghan, Harry and the war between the Windsors, by Tom Bower, was serialized in U.K. newspaper The Times ahead of its July 21 publication date.
However, Harry put its claims of royal tensions and palace fury behind him as he told delegates the continent of Africa was where he realized Meghan was his "soulmate."
The duke warned that "our world is on fire again" due to climate change and said: "From the horrific war in Ukraine to the rolling back of constitutional rights here in the United States, we are witnessing a global assault on democracy and freedom—the cause of Mandela's life."
After the speech, Twitter users poured over video footage of Harry and Meghan in their seats at the General Assembly.
Some appeared to suggest Harry had attempted to pull his hand away but Meghan had clung on to it.
The episode is the latest in a long line of examples of Harry and Meghan's interactions and appearances in public being placed under significant scrutiny.
Body language experts are regularly called upon to read into how the couple presents themselves publicly, including at the Platinum Jubilee, in June 2022, when one specialist, Judi James, told The Metro Harry was "displaying several signals of anxiety."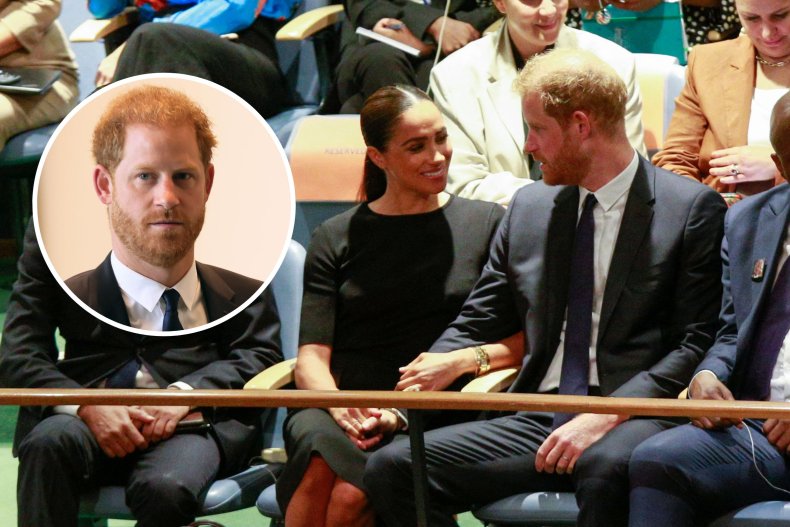 Whatever was going on for Meghan and Harry at the U.N., public appearances can be difficult to read from afar as there is always so much the media and public do not know.
The Duchess of Sussex highlighted this challenge during her interview with Oprah Winfrey when she discussed an appearance at the Royal Albert Hall in London, in January 2019, the day she told Harry she was experiencing suicidal thoughts.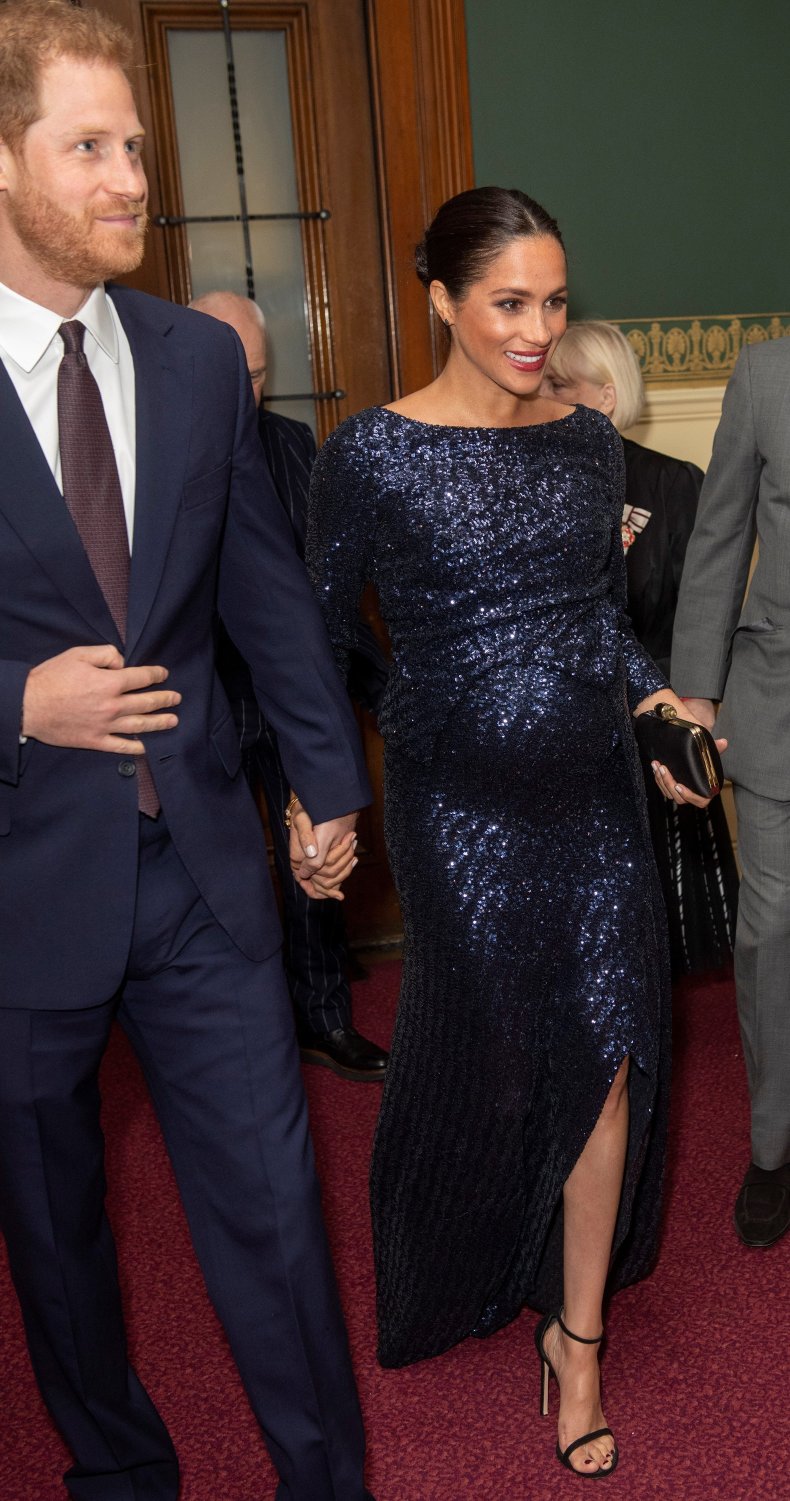 "We had to go to this event at the Royal Albert Hall, and a friend said, 'I know you don't look at pictures, but, oh, my God, you guys look so great' and sent it to me," Meghan said. "And I zoomed in, and what I saw was the truth of what that moment was, because right before we had to leave for that, I had just had that conversation with Harry that morning, and it was the next day that I talked to the institution [about her mental health]."
"That picture, if you zoom in, what I see is how tightly his knuckles are gripped around mine," Meghan added. "You can see the whites of our knuckles, because we are smiling and doing our job, but we're both just trying to hold on. And every time that those lights went down in that Royal Box, I was just weeping, and he was gripping my hand."
For more royal news and commentary check out Newsweek's The Royal Report podcast: