Harry and Meghan's European Visit Reconnects Couple With Valued Charities
Prince Harry and Meghan Markle are about to embark on a series of charity engagements in Europe including their first joint "working" visit to Britain since stepping down as working members of the royal family in 2020.
The couple's visit to Europe was announced last month by their official spokesperson who said that "Prince Harry and Meghan, The Duke and Duchess of Sussex are delighted to visit with several charities close to their hearts in early September."
Included in the itinerary are three confirmed events; the One Young World summit in Manchester, England, an Invictus Games 2023 one year way-point celebration in Germany and then they will return to Britain for the WellChild Awards ceremony.
The trip will reaffirm links with charities with special meaning to Harry and Meghan as talk that they were distancing themselves from British-based charities arose earlier this year when it was announced that Meghan had stepped down from her role as patron of the Meyhew Trust animal charity.
Though both Harry and Meghan have maintained their relationships with these charities, for some it will be their first in-person engagement since the start of the COVID pandemic.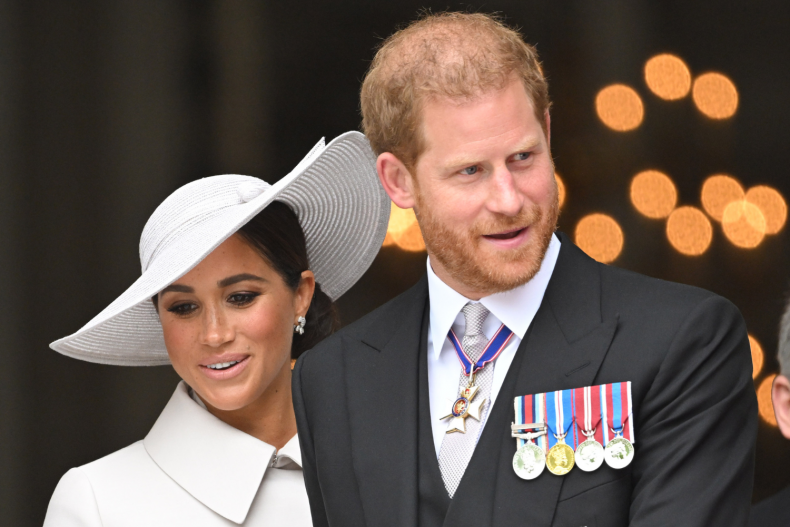 The official patronages that were given to them as working members of the royal family, including Harry's involvement with the England Rugby Football Union and Meghan's with the National Theatre, were returned to the queen as part of their separation process from royal life.
Kate Middleton has since been given Harry's former rugby patronages and Camilla, Duchess of Cornwall, Meghan's theater role.
In February 2021, one year after they announced their intention to step down as working royals and after the year's grace period left open by Queen Elizabeth II for them to return had closed, a spokesperson for Harry and Meghan said: "As evidenced by their work over the past year, the Duke and Duchess of Sussex remain committed to their duty and service to the U.K. and around the world, and have offered their continued support to the organizations they have represented regardless of official role."
Meghan retained her associations with One Young World, Smartworks and Meyhew, and Harry kept his patronages of the Invictus Games as well as Wellchild, Walking Wounded and Sentebale.
Three of these organizations will welcome their patrons during their September visit.
One Young World 2022 Summit, Manchester, England—September 5
The first confirmed event on Meghan and Harry's itinerary for their European visit is the One Young World Summit being held in the city of Manchester.
Meghan has had a long association with One Young World, one which predates her relationship with Prince Harry.
The duchess became a counselor with the charity that seeks to empower and develop young leaders to "build a fair, sustainable future for all" in 2014, attending the annual summit in 2019 and hosting a roundtable discussion for gender equality activists at Windsor Castle shortly after.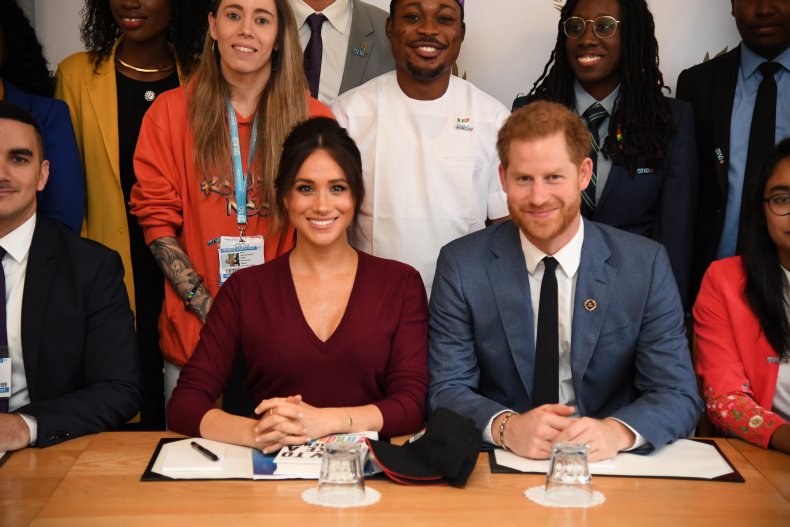 "We're delighted to announce Harry and Meghan, Duke and Duchess of Sussex, will be attending the One Young World Summit in Manchester this September!" One Young World said in a statement. "The Duchess will be delivering a keynote address at our opening ceremony at the iconic Bridgewater Hall. The Duke and Duchess will also be meeting with a group of summit delegates doing outstanding work on gender equality."
Invictus Games 2023 Event, Germany—September 6
Prince Harry's passion and commitment for the Invictus Games and the Invictus Games Foundation has not changed since he founded the organization in 2014 to provide a platform for wounded, sick or injured servicemen and women to display their mental and physical strength on the world stage.
Meghan first attended the games with Harry when the third Invictus Games were held in Toronto in 2017 when the couple was still dating. Meghan has since become a core supporter of the organization as well, though she holds no official title within the organization.
Most recently the Sussexes both attended the 2022 Invictus Games in The Hague in the Netherlands where Meghan gave a passionate introduction to her husband on stage.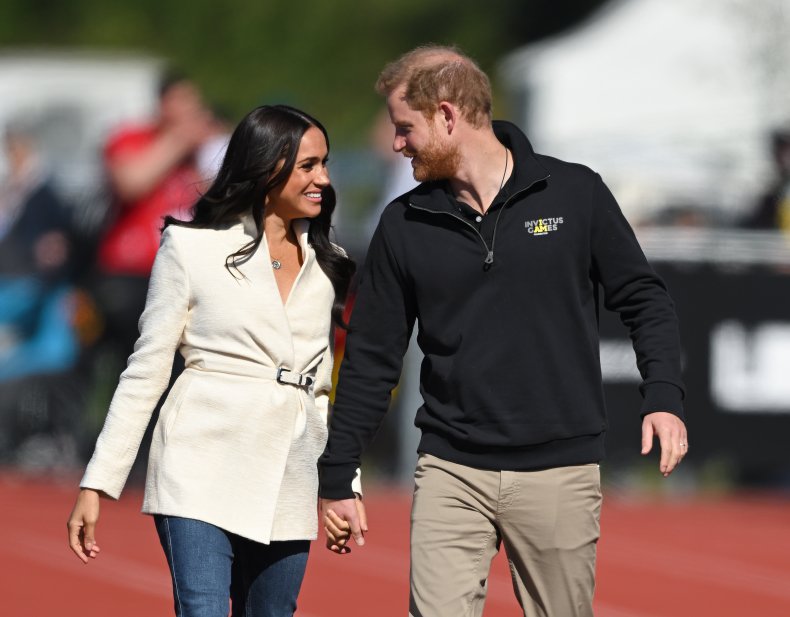 The 2023 Invictus Games will be held in the German city of Düsseldorf from September 9 to 16 and will welcome athletes from 21 nations including the newest additions, Israel and Columbia.
The event Harry and Meghan are scheduled to attend this month marks the one-year waypoint to the 2023 games.
Brigadier General Alfred Marstaller, CEO of the Invictus Games Düsseldorf 2023, said in a recent announcement: "We are honored to welcome Prince Harry and Meghan, The Duke and Duchess of Sussex to mark one year to go until Invictus Games Düsseldorf 2023."
"Our aim is to create 'a home for respect' for those servicewomen and men who have given so much in service to their countries, including for the people of the Federal Republic of Germany and their respective nations," Marstaller said.
WellChild Awards 2022, England—September 8
Wellchild is a national charity for seriously ill children operating within the U.K. and Harry has been a patron of the charity since 2007.
The prince has attended a number of engagements with the charity over the years which include the annual Wellchild Awards, an event which honors the stories, struggles and achievements of sick children and those that support them.
In 2021, though social distancing COVID measures were still in place in Britain, Harry met with Wellchild honorees at a special event in Kew Gardens. The event coincided with his visit to the U.K. to unveil a statue of his mother Princess Diana at Kensington Palace to mark what would have been her 60th birthday.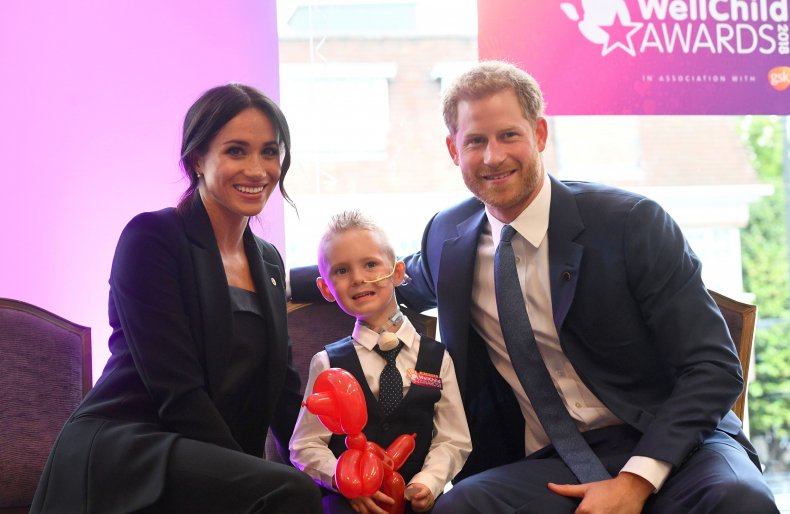 Ahead of the 2022 ceremony the prince said, via the WellChild website: "Every year, I look forward to honouring the incredible recipients of the WellChild Awards, and I encourage everyone in the U.K. to get involved this year.
"The last two years have been hard on everyone, but for these families far harder than most. Spread the word that nominations are now open, or nominate someone you know today!"