Prince Harry's Memoir Has Palace 'Particularly Nervous' About Camilla
Prince Harry's looming memoir is causing "considerable anxiety in Buckingham Palace," where courtiers fear it may be critical of Britain's next queen, according to a friend of Princess Diana.
The Duke of Sussex is due to publish his autobiography toward the end of 2022 and there has already been fierce debate about whether it will take a sledgehammer to the Sussexes' relationship with the royal family.
Richard Kay, a journalist and former close confidant of Princes Diana, said conversations Harry had with friends of his mother's at around the time of the 20th anniversary of her death are causing particular concern.
In the Daily Mail, he wrote: "Understandably there is considerable anxiety in Buckingham Palace circles that Harry, 37, will use the memoir to settle perceived scores with family members and senior courtiers.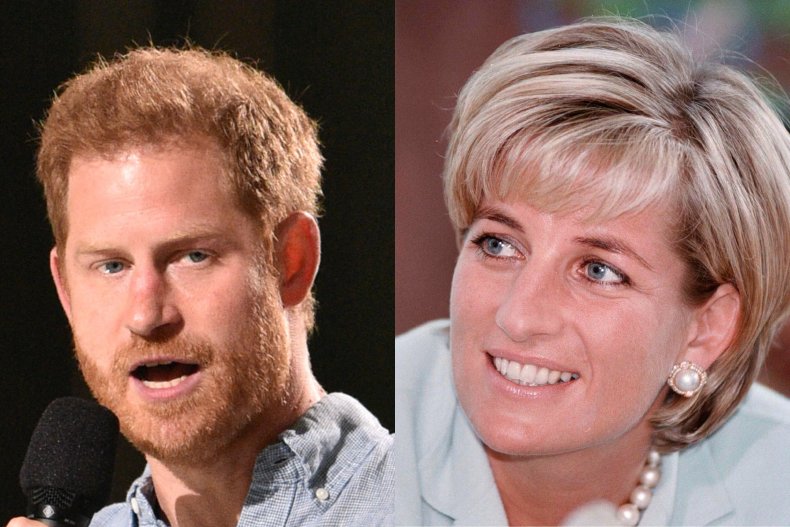 "They are particularly nervous about his attitude towards his stepmother, the Duchess of Cornwall, the women who many of the late Princess's supporters still blame for the collapse of the Charles-Diana marriage.
"Five years ago, long before he had thought about writing a book, Harry invited friends of his mother to share memories and private photographs of her.
"Initially, he said it was because his own recollections were a little shaky. He especially wanted to know the background to the breakdown of the marriage of his parents, whose wedding was 41 years ago yesterday and which they had gone to great lengths to protect him and his brother William from.
"With some of Diana's intimates he was more explicit. One at least had a lengthy discussion with him about Camilla."
Kay wrote that the friend suggested Harry didn't have a high opinion of Camilla and was unlikely to forget the details they shared that day.
Stories about Princess Diana filled U.K. newspapers in 2017 when the country remembered her legacy and the tragic car crash that took her life in August 1997.
At the time, Prince Harry and Prince William did sit down interviews with the BBC and ITV for documentaries about their mother, while Harry also spoke to Newsweek and The Daily Telegraph.
Kay's account appears to suggest Harry was researching for those documentaries rather than for his memoirs at the time, but also that there are nonetheless fears those conversations may feed into his book when it's finally published.
Kay was known to give Diana off the record advice about the media and was among the last people to speak to her by phone the day before her death.
He gave evidence to the official Operation Paget Metropolitan Police investigation, which described him as "journalist and press contact of the Princess of Wales."
He wrote: "It was meeting the handful of Diana's friends around the time of the 20th anniversary of her death—and hearing their experiences of her misery—that opened Harry's eyes to what he considered his mother's ill-treatment, not just at the hands of the hated media but also by the royal household, the institution that Harry also holds responsible for many of his own grievances."
Back in 2017, it was commented on in the media that the royal brothers said very little about Prince Charles during their effusive tributes to their mother.
However, it was Harry who ultimately spoke up for their father when he described the moment Charles broke the news Diana had died.
The Duke of Sussex told BBC documentary Diana, 7 Days: "One of the hardest things for a parent to have to do is to tell your children that your other parent has died."
Harry said: "He was there for us. He was the one of the two left. He tried to do his best and to make sure that we were protected and looked after but he was going through the same grieving process as well."
Nevertheless, a year later during the run-up to Charles' 70th birthday, the Daily Mail ran a story with quotes from an anonymous friend of the prince suggesting their series of interviews treated their father like he never existed.
Since then, relations between Harry and Charles have soured after Harry accused his father of cutting him off financially and refusing to take his calls while he was trying to negotiate his royal exit.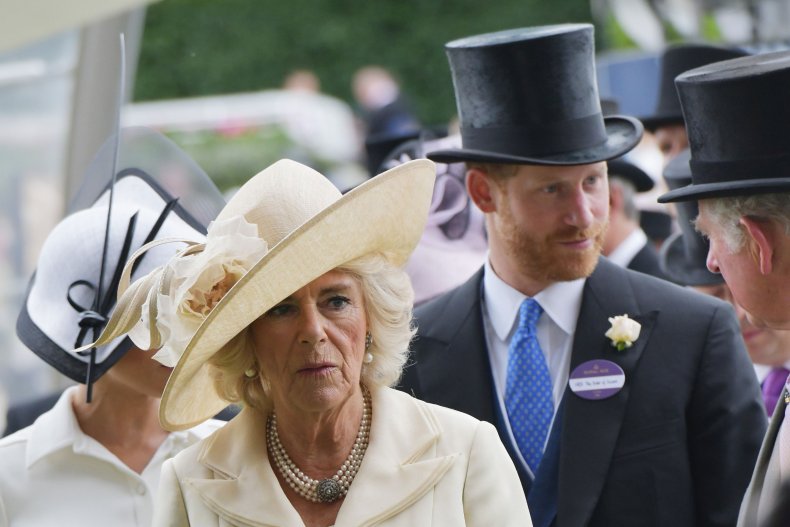 Those comments, to Oprah Winfrey in March 2021, were followed up two months later by further criticisms during Harry's appearance on the Armchair Expert podcast, when he said that he was experiencing "genetic pain" passed on from the future king's own royal upbringing.
And later that same month, Harry accused the royals of "total silence or total neglect" in response to his pleas for help dealing with hostile media coverage.
Then, at the Invictus Games, in April, 2022, Harry swerved answering a question about whether he missed Charles and William.
He told Today: "At the moment, I'm here focused on these guys and these [Invictus Games] families and giving everything I can, 120 percent to them to make sure that they have the experience of a lifetime. That's my focus here."
Initial publicity for the book in summer 2021 presented it as an uplifting and positive human story, offering no hint of any royal criticism.
However, the same was true of the initial press release announcing the Oprah Winfrey interview, which said Meghan would cover "everything from stepping into life as a Royal, marriage, motherhood, philanthropic work to how she is handling life under intense public pressure."
Life in the Public Eye
Penguin Random House said in publicity material that Harry's book would cover "his lifetime in the public eye from childhood to the present day, including his dedication to service, the military duty that twice took him to the frontlines of Afghanistan, and the joy he has found in being a husband and father."
Royal watchers will know, however, not to be surprised if the book contains more fireworks than the publisher has been willing to let on.
In a statement announcing the book, Harry said in July 2021: "I'm writing this not as the prince I was born but as the man I have become.
"I've worn many hats over the years, both literally and figuratively, and my hope is that in telling my story—the highs and lows, the mistakes, the lessons learned—I can help show that no matter where we come from, we have more in common than we think.
"I'm deeply grateful for the opportunity to share what I've learned over the course of my life so far and excited for people to read a firsthand account of my life that's accurate and wholly truthful."
For more royal news and commentary check out Newsweek's The Royal Report podcast: