Prince Harry Missing Memorial to Prince Philip Will Devastate Queen—Royal Chef
Prince Harry's decision to miss a memorial to Prince Philip will have left Queen Elizabeth II "devastated," a royal chef depicted in the film Spencer says.
The Duke of Sussex's spokesperson confirmed to Newsweek that he will not fly back for a memorial service for his grandfather at London's Westminster Abbey on March 29, but that he wants to visit the queen as soon as possible.
Darren McGrady, a real-life palace cook, was fictionalized in the Pablo Larraín biopic Spencer as Diana's trusted ally, helping in her struggle with bulimia during a royal Christmas.
He wrote on Twitter: "The irony of Prince Harry missing Prince Philip's memorial. His grandfather would have given him a clip around the ear and told him to grow up.
"The Queen will be devastated and Princess Diana would too if she were here today."
The duke's decision became public on March 11, a day before publicity suggesting he is expected to travel to Europe for the Invictus Games, at The Hague in the Netherlands, in April, around the time of the queen's biological birthday. Her official birthday parade is in June.
The Invictus Games Foundation wrote on Twitter: "Prince Harry, The Duke of Sussex, is getting ready for the Netherlands with some Dutch lessons. We look forward to giving him a warm welcome in #TheHague."
It all comes as Prince Harry is suing the U.K. Government over the decision to remove his police protection while in the U.K.
His legal representative said in a January statement released to Newsweek: "In the absence of such protection, Prince Harry and his family are unable to return to his home."
Security Concerns
Royal biographer Penny Junor, author of The Duchess, told Newsweek: "I think Harry now is just slightly irrelevant. I don't think it matters whether he goes or not. It's a shame because it's his grandfather and it would have been nice to be there.
"I think he's being a little over cautious, to put it mildly, about his security. I don't think he is significant enough now to be a huge target. I don't think his security is at risk."
Harry and Meghan's Oprah Winfrey interview was broadcast on March 7, 2021, while Prince Philip was still in hospital, though it was recorded before he became ill.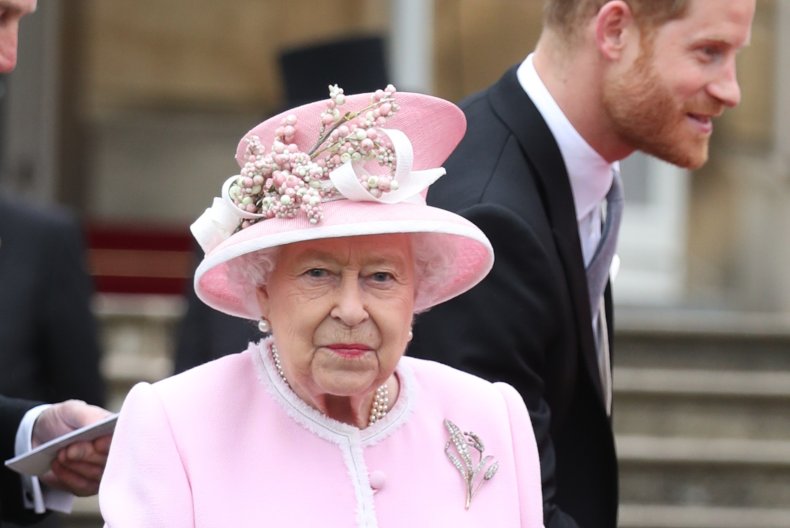 The couple didn't criticize the queen or her husband, but did leave the monarch with a major crisis in the final weeks of his life.
The Duke of Edinburgh died on April 9 and Prince Harry flew back to Britain for the funeral on April 17.
He followed up with more royal bombshells in May 2021, when he accused his family of "total silence or total neglect" during his pleas for help dealing with the media in interviews for his Apple TV docuseries The Me You Can't See.
The queen showed the pain Philip's death continued to bring her during her Christmas Day message, which was her most emotional yet.
Elizabeth said: "Although it's a time of great happiness and good cheer for many, Christmas can be hard for those who have lost loved ones. This year, especially, I understand why."
She added: "His sense of service, intellectual curiosity and capacity to squeeze fun out of any situation—were all irrepressible. That mischievous, enquiring twinkle was as bright at the end as when I first set eyes on him.
"But life, of course, consists of final partings as well as first meetings; and as much as I and my family miss him, I know he would want us to enjoy Christmas."
For more royal news and commentary check out Newsweek's The Royal Report podcast: