Obama and Prince Harry Hung Out, and Everyone Is Pretty Excited About It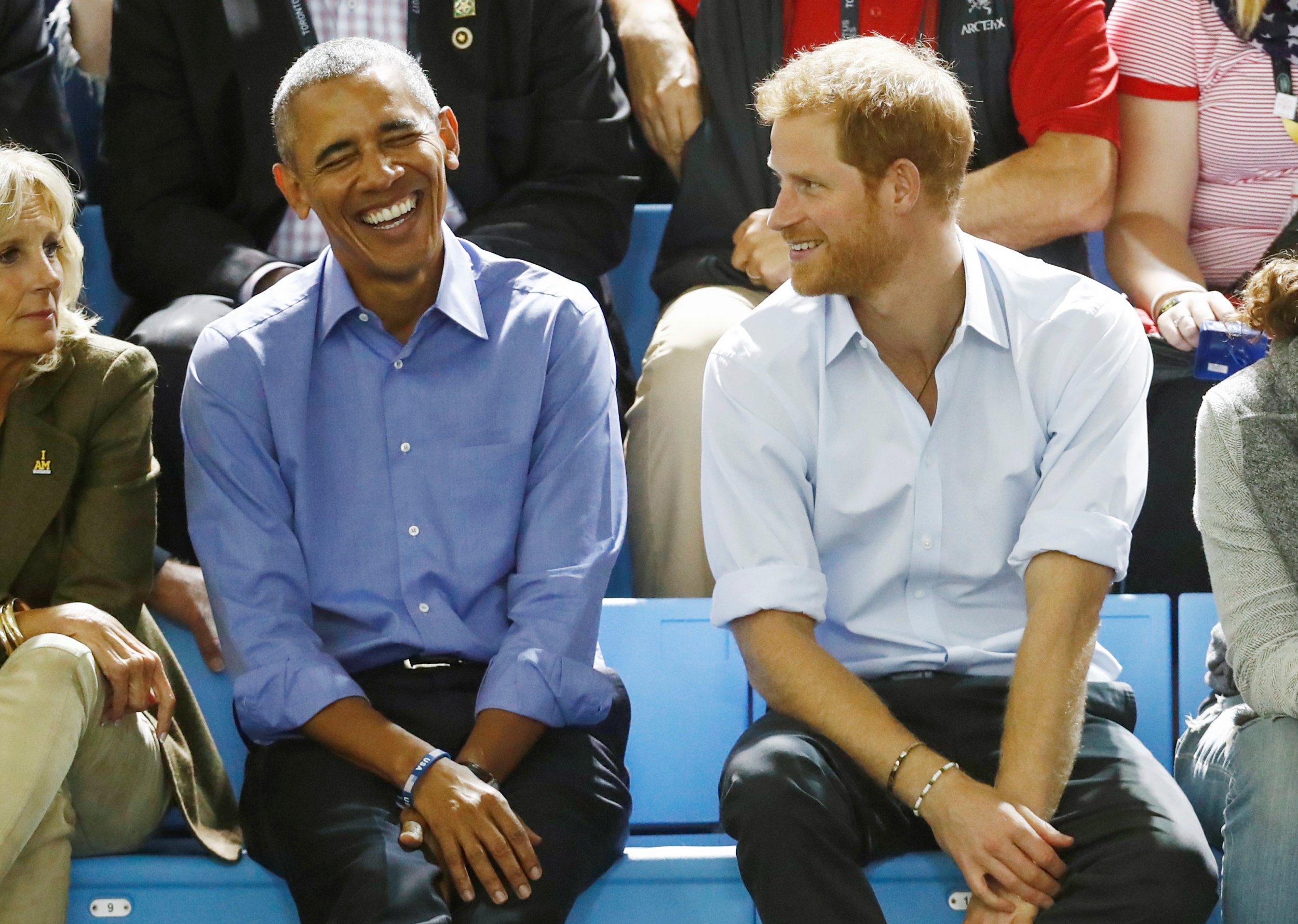 When former President Barack Obama was in power, he made no secret of his affection for Britain's royal family. So when he attended the Invictus Games—a tournament for wounded veterans started by Prince Harry—it was chance for him to say hello to the 33-year-old royal.
The pair were pictured taking in a wheelchair basketball game at the event, laughing, joking and generally looking like best buddies.
Naturally, people on the internet got pretty excited about it all.
Alongside the pair were former Vice President Joe Biden and his wife, Jill. The foursome met up before the game.
Though not everyone was impressed at the levels of manly camaraderie on display.
The assorted political celebs were watching the United States wheelchair basketball team face off against France. Biden and Obama met the team beforehand for a photo op, shared by Kensington Palace, which functions as Prince Harry's office.
Former first lady Michelle Obama was a big fan of the games—and of Harry. Introducing the 2016 games in Orlando, Florida, she welcomed the prince in her speech and thanked him "for his outstanding leadership and for bringing the Invictus Games here to Orlando," before saying: "He is truly our Prince Charming."
Harry founded the games after a trip to the 2013 Warrior Games, a similar event then taking place in Colorado, as "he saw how the power of sport could help wounded warriors physically, psychologically and socially."
This year, the games are in Toronto, running from September 23 to 30. First lady Melania Trump led a delegation to the event, including a bilateral with Prince Harry.