Prince Harry Speaks Out About U.S. Election For First Time Alongside Meghan Markle
Prince Harry has waded into a national election for the first time ever — as Meghan Markle warns this is the "most important" vote "of our lifetime."
The Duke of Sussex admitted he has never voted and royal convention has for his entire life stopped him making political statements.
However, the 36-year-old tackled November's U.S. presidential election head on last night with a call to reject misinformation and hate speech.
It came as his wife Meghan called for Americans to vote in honor of peaceful protesters and to fight injustice.
Harry said: "This election I'm not going to be able to vote here in the U.S. but many of you may not know I haven't been able to vote in the U.K. my entire life.
"As we approach this November, it's vital that we reject hate speech, misinformation and online negativity."
A Sussex source told Newsweek: "He's very much talking about making sure people retain decency online especially with regards to an election coming up.
"He's reflected on the tone of debate at such a febrile moment.
"It's a broadcast that was in line with Voter Registration Day which is something the duchess has previously spoken about.
"But he's not necessarily speaking about a candidate or a campaign so much as the build up to an election."
The prince's intervention came after Meghan was fiercely criticized by some British commentators over the summer.
The Duchess of Sussex had called for voters to back "the change we all need and deserve" for a Michelle Obama-backed voter registration drive.
Former CNN host Piers Morgan was among those to call for Harry and Meghan to be stripped of the titles they got through their royal status.
Meghan was undeterred in the joint video for Time 100 yesterday on National Voter Registration Day.
The couple were included on the Time list of the most influential 100 people in the world, which launched on ABC yesterday.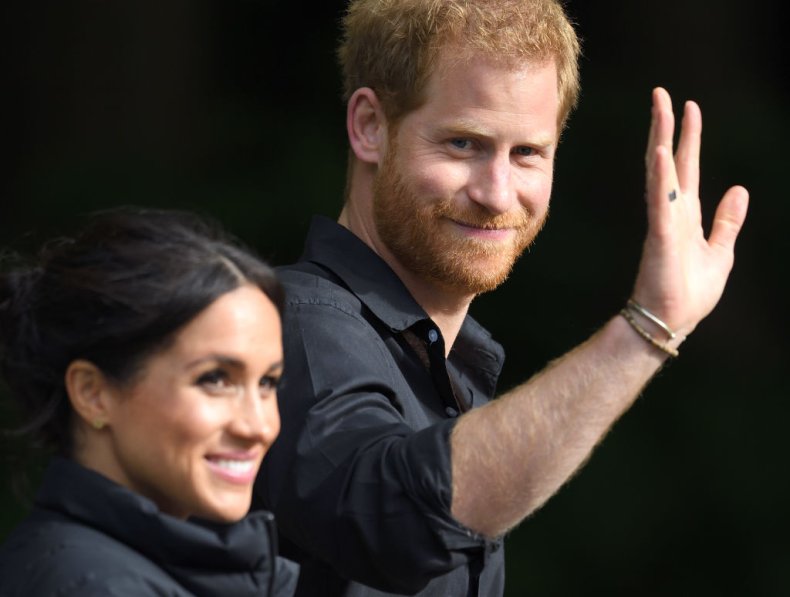 Meghan said: "We're six weeks out from election day, and today is National Voter Registration Day.
"Every four years, we're told, 'This is the most important election of our lifetime.'
"But this one is. When we vote our values are put into action, and our voices are heard."
She added: "Let's honor those who gave us courage this year.
"Like the scientists, researchers, and medical professionals who are leading the fight against COVID-19.
"Or the countless voices who are speaking out with passion and purpose against injustice and inequality and to those silently marching in solidarity, in peaceful protest to stand for what is just and what is right."
Prince Harry chose to focus his attention on the effect of online hate on people's ability to feel compassion for others.
He said: "When the bad outweighs the good, for many, whether we realize it or not, it erodes our ability to have compassion and our ability to put ourselves in someone else's shoes.
"Because when one person buys into negativity online, the effects are felt exponentially. It's time to not only reflect, but act."
There is no rule or law prohibiting members of the British royal family from voting but by convention they stay out of politics in order to protect the perception they serve the whole country equally.
Queen Elizabeth II is not democratically elected and the role she plays in British society is ceremonial, with an expectation among Brits that she will leave the business of party politics to politicians.