Prince Harry has opened up about leaving the U.K. with Meghan Markle due to the "toxic" British press in a frank interview with James Corden.
The royal appeared on Thursday's installment of James Corden's The Late Late Show, where the pair discussed Harry's departure from the royal family.
"My life is always going to be about public service and Meghan signed up for that," Harry explained.
"The two of us enjoy doing that and trying to bring compassion and try to make people happy, and try to change the world in any small way we can."
Harry and Markle announced they were quitting their royal duties and moving to the U.S. early last year. The couple are now expecting their second child.
Corden asked why Harry decided to walk away from the royal family and Harry was quick to correct him, explaining: "It was never walking away. It was stepping back rather than stepping down.
"It was a really difficult environment, as I think a lot of people saw. We all know what the British press can be like."
He continued: "It was destroying my mental health. I was like, this is toxic.
"So I did what any husband and father would do—I need to get my family out of here.
"But we never walked away—and as far as I'm concerned, what decisions are made on that side—I will never walk away."
The prince added: "I will always be contributing, my life is public service, so wherever I am in the world it is going to be the same thing."
Corden also asked Harry about he felt about Netflix's The Crown and though he has yet to make an appearance as an adult in the series, Harry revealed that the show gives a "rough idea" of the royal lifestyle and pressures.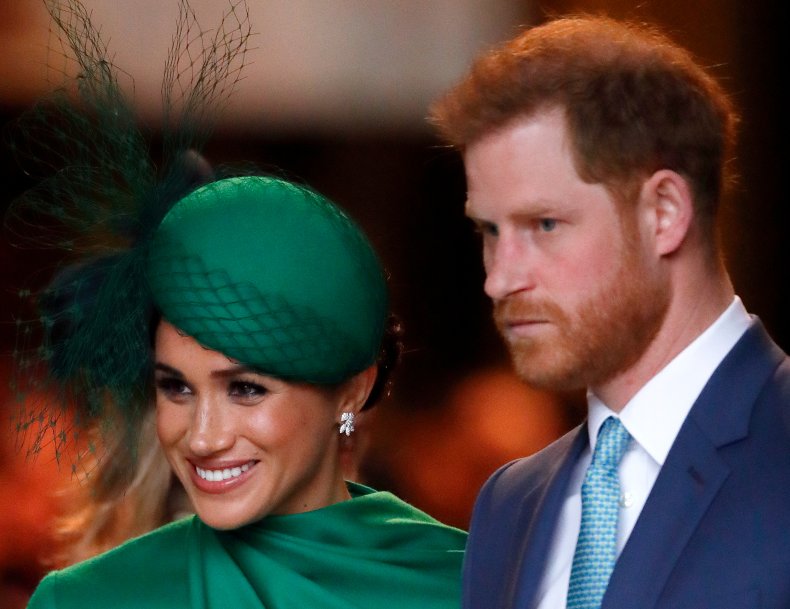 "Of course, it's not strictly accurate," he said. "It gives you a rough idea about what that lifestyle, what the pressures of putting duty and service above family and everything else and what can come from that."
While focusing on his difficult relationship with the British tabloids, the prince added: "I am way more comfortable with The Crown than I am seeing the stories written about my family, my wife or myself. Because it's the difference between [The Crown being] obviously fiction, take that how you will, but [the newspaper stories] are being reported on as fact, because you are supposedly news. I have a real issue with that."