How Prince Harry, Prince William Rift Centered on Battle Between Two Americans
Prince Harry and Prince William's relationship was destroyed when a Texas-born aide would not "look the other way" over bullying allegations against fellow American Meghan Markle, according to a biography.
The royal brothers fell out when Meghan's staff accused her of mistreating them, triggering a furious response from Prince William, according to a new edition of Battle of Brothers serialized in U.K. newspaper The Times.
However, author Robert Lacey suggests the complaints may never have bubbled over had a key figure within Kensington Palace at the time not been American.
Communications Secretary Jason Knauf was concerned enough about the way the Duchess of Sussex was treating her team that he emailed a superior in October 2018.
Lacey wrote: "A Brit might have raised an eyebrow at Meghan's alleged behaviour, then looked the other way.
"The Yank decided to act. Knauf was actually one of Meghan's most senior advisers—her chief adviser, in fact, when it came to public relations.
"Earlier that year she had gone to Knauf for help when drafting the disputed letter of severance that she sent to her father. She valued his PR expertise."
The letter in question was one she sent in August 2018 begging her father to stop talking to the media, which Knauf gave her advice about but did not write himself.
However, by October 2018 Knauf emailed Simon Case, then William's private secretary and now head of the U.K. civil service, to say Meghan appeared to always have someone in her sights.
He wrote: "I am very concerned that the Duchess was able to bully two PAs out of the household in the past year. The treatment of X [name removed] was totally unacceptable."
While the message was sent in 2018, it was only revealed publicly in March 2021, when it was leaked to The Times, days before Meghan and Harry's Oprah Winfrey interview.
Discussions about Meghan's behavior within the palace also centered on her status as an American.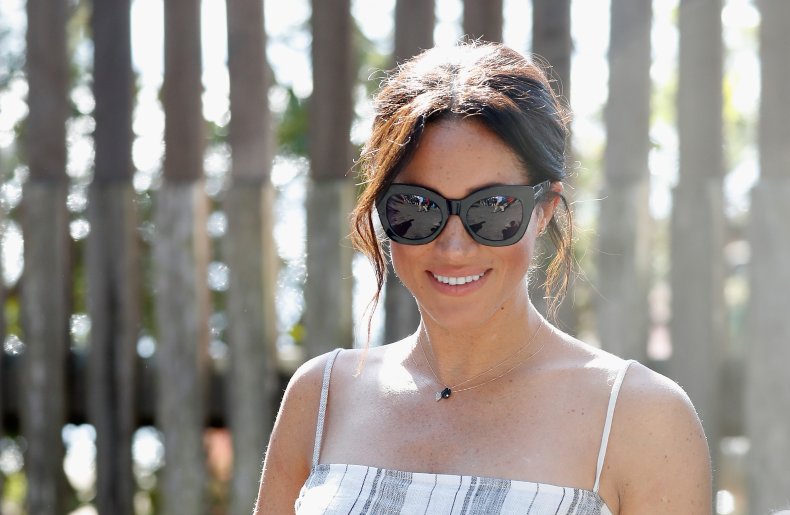 In Focus
Meghan Markle and Prince Harry's tour of Australia, which was followed by bullying allegations shortly after they returned from the tour.
Launch Slideshow

3 PHOTOS
Another biography, Finding Freedom, released in summer 2020 stated: "Americans can be much more direct and that often doesn't sit well in the much more refined institution of the monarchy."
One aide told authors Omid Scobie and Carolyn Durand: "This is a script that wrote itself as soon as you knew that an American actress was coming into the royal family."
However, concerns about Meghan were not confined to her American communications secretary, and Lacey's book described how William and Harry had argued previously.
In the early days of Meghan and Harry's relationship, William had advised his brother to slow down and not rush into commitment, sparking a furious response from the Duke of Sussex.
Lacey says that the relationship between the brothers survived that disagreement, but it was the conversations about bullying allegations that marked "the conclusive and determining rupture."
Battle of Brothers states: "The elder brother did not really know Meghan in those early days.
"But now William had seen enough of his sister-in-law to feel sure that, sadly, he did know her and that many of his reservations linked unhappily with what Knauf's colleagues had alleged. William believed Meghan was following a plan—'agenda' was the word he used to his friend—and the accusations he had just heard were alarming. Kate, he said, had been wary of her from the start."
Lacey wrote that ultimately the argument about the bullying allegations blew up to the extent that William triggered the separation of the joint household at Kensington Palace, between the two brothers and their wives, which was announced in March 2019.
A friend of William's told the author: "William threw Harry out."
And Lacey wrote: "William, for his part, felt just as strongly about Meghan and the need for her subversive 'agenda' to be removed from the operations of the British monarchy, which she did not appear to understand or respect.
"He certainly wanted Meghan removed, for a start, from the hitherto harmonious joint household that he and his brother had operated together for the best part of a decade. William simply did not want her or Harry around any more."