Meghan Markle Faces Bullying Claims From Kensington Palace Aide
Meghan Markle was accused of bullying two female PAs out of the royal household in a formal complaint made in 2018, according to emails published in U.K. newspaper The Times.
The Duchess of Sussex was accused of "always having someone in her sights" by her then Kensington Palace press secretary Jason Knauf.
The allegations emerged just days before Meghan and Prince Harry's tell-all interview with Oprah Winfrey is due to be broadcast on Sunday at 8 p.m. ET on CBS.
Meghan and Harry's spokesperson said: "The duchess is saddened by this latest attack on her character, particularly as someone who has been the target of bullying herself and is deeply committed to supporting those who have experienced pain and trauma.
"She is determined to continue her work building compassion around the world and will keep striving to set an example for doing what is right and doing what is good."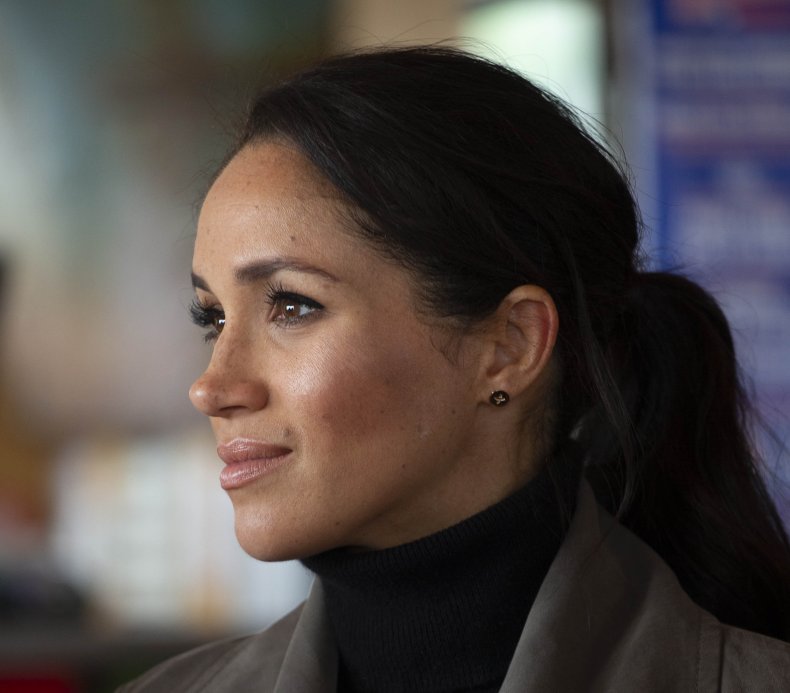 Knauf wrote an email to Simon Case, who was private secretary to Prince William at the time after speaking initially to the royal head of HR, Samantha Carruthers, The Times reported.
Quoted in the newspaper, Knauf wrote: "I am very concerned that the duchess was able to bully two PAs out of the household in the past year.
"The treatment of X [name removed] was totally unacceptable."
He added: "The Duchess seems intent on always having someone in her sights. She is bullying Y [name removed] and seeking to undermine her confidence.
"We have had report after report from people who have witnessed unacceptable behavior towards Y [name removed]."
The complaint was never pursued. The email was sent in October 2018, five months after Meghan's Windsor Castle wedding to Prince Harry.
That December, stories began emerging in the British media claiming Meghan was difficult to work for, with a Sunday Times headline describing her as "Duchess Difficult."
That particular story focussed on Meghan's private secretary, Samantha "The Panther" Cohen, who had just announced she planned to leave.
Knauf's email, sent two months earlier, also expressed concern for the stress placed on Cohen, The Times reported.
It concluded: "I questioned if the Household policy on bullying and harassment applies to principals."
In the message, he claimed head of HR Carruthers "agreed with me on all counts that the situation was very serious."
He wrote: "I remain concerned that nothing will be done."
The Times article reported that Knauf's complaint never progressed and the following month he handed in his notice.
Meghan has claimed before that she was a victim of bullying by the U.K. tabloid media.
When the Mail on Sunday asked the court to name five friends who defended her to People magazine, she submitted a strongly worded witness statement.
In it, Meghan said: "Associated Newspapers, the owner of the Daily Mail and the Mail on Sunday, is threatening to publish the names of five women—five private citizens—who made a choice on their own to speak anonymously with a U.S. media outlet more than a year ago, to defend me from the bullying behavior of Britain's tabloid media."
Meghan has also described being the most trolled person of 2019, which she told the Teenager Therapy podcast was "almost unsurvivable."