Prince Harry's Worst Moments: Does Meghan Markle Know the Royal Rogue She's Marrying?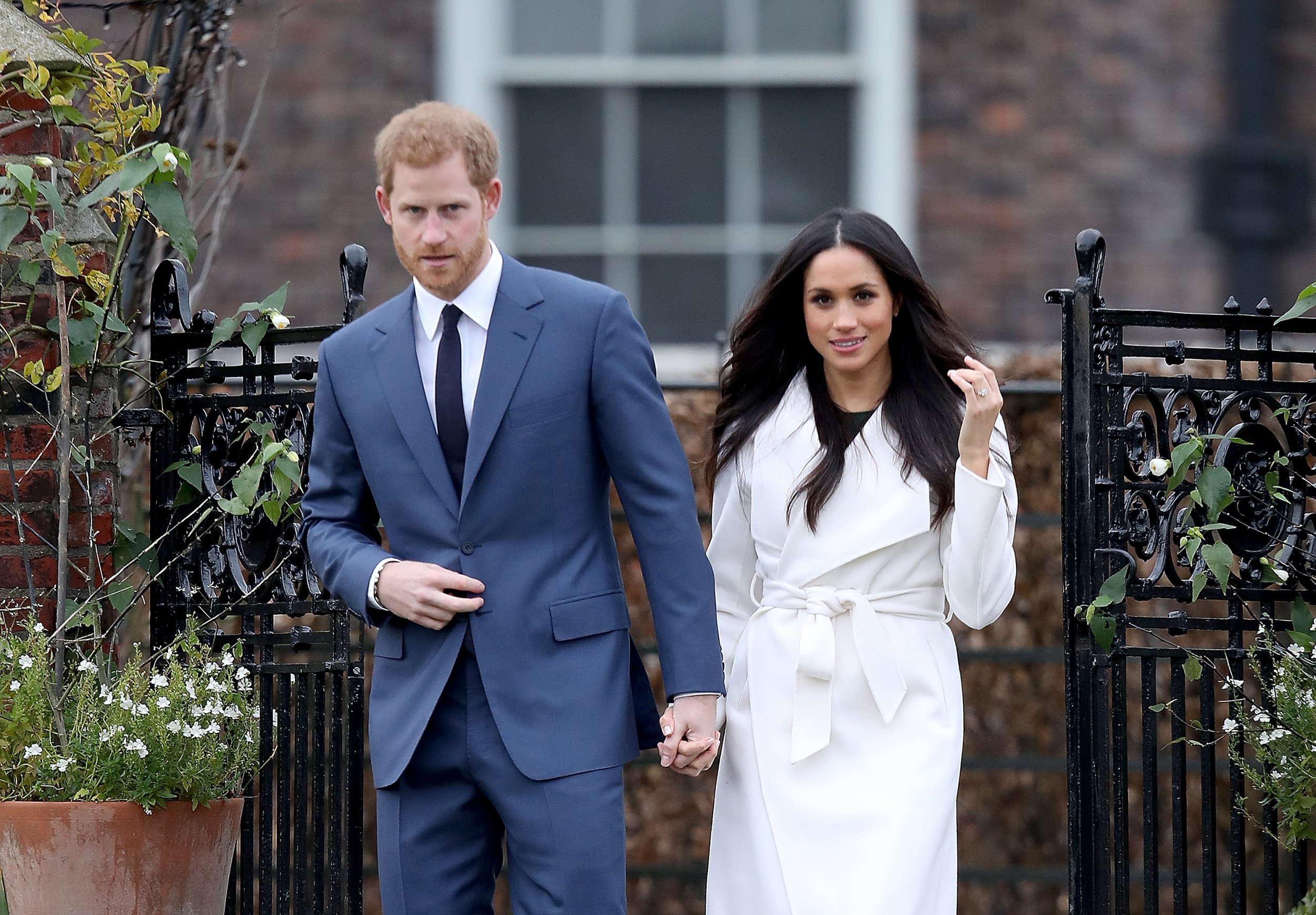 Britain's royal wild child Prince Harry appears to have said goodbye to his playboy days with his engagement to actress Meghan Markle. Before turning the page on Harry's wild years, let's take a fond look back at the ginger that kept on giving.
Following is Harry's best tabloid fodder: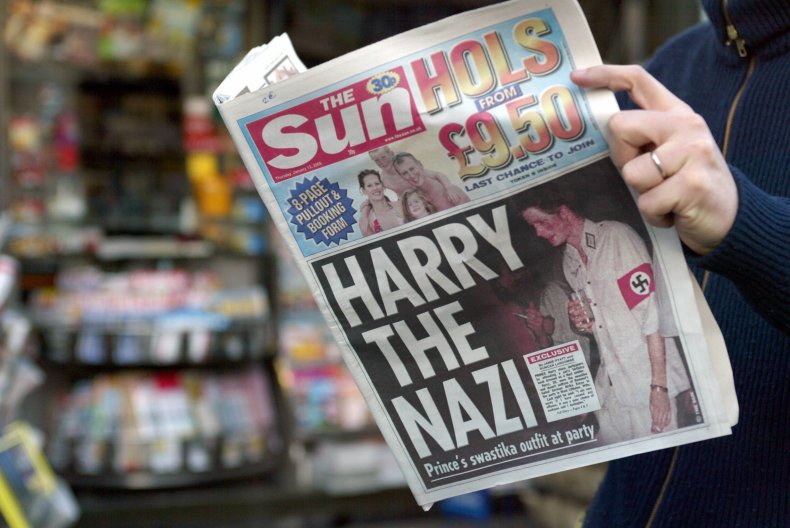 1. Perhaps the royal redhead's worst moment was when a picture of him dressed as a Nazi officer surfaced in 2005. Tabloid covers were plastered with the image of the Harry wearing a swastika armband under the headline "Harry the Nazi." Harry, who was 20 at the time, reportedly wore the outfit to a "colonial and native" costume party. He ended up releasing a statement saying he was "very sorry if I caused any offense or embarrassment to anyone."
In 2009, the prince landed in hot water again for his racially insensitive behavior. Muslim groups were outraged over a video of Harry calling one of his platoon members "our little Paki friend," an offensive term for Pakistanis, and calling another "raghead," a derogatory term used to describe someone wearing a turban. Harry was serving at Sandhurst military academy in 2006 while training to be an army air corps helicopter pilot when he made the comments.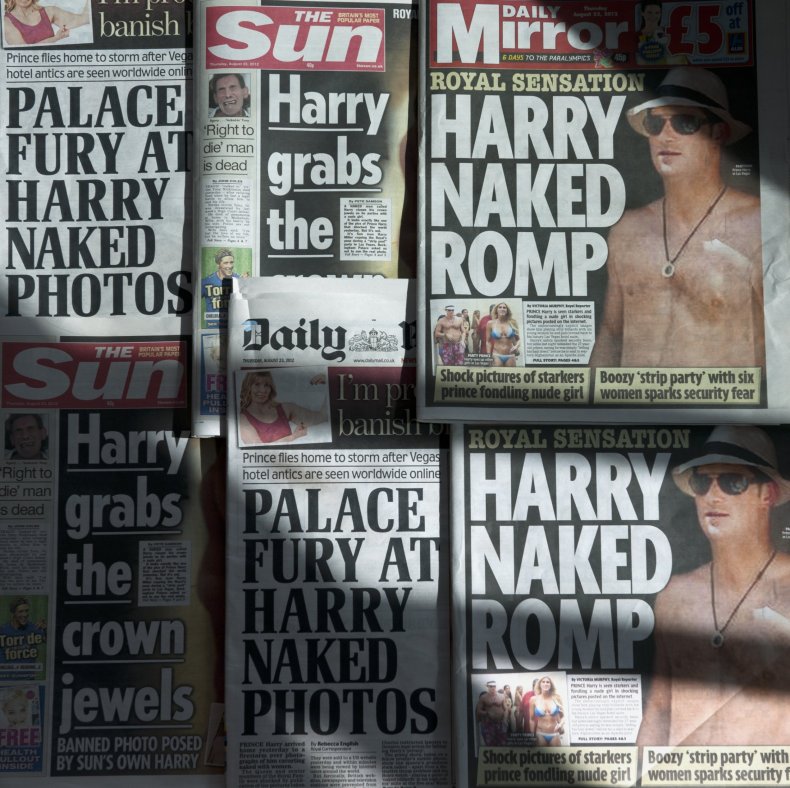 2. In 2012, TMZ released naked pictures of the royal, who was reportedly playing strip billiards in a Las Vegas hotel suite. The photo showed the 27-year-old using his hands to cup his royal goods, his body covered by another naked person. Buckingham Palace admitted that the photos did in fact depict the prince.
"Prince Harry has been on a private holiday before he resumes his military duties," a royal official told CNN.
Royal officials also released a statement urging British media to refrain from printing the pictures.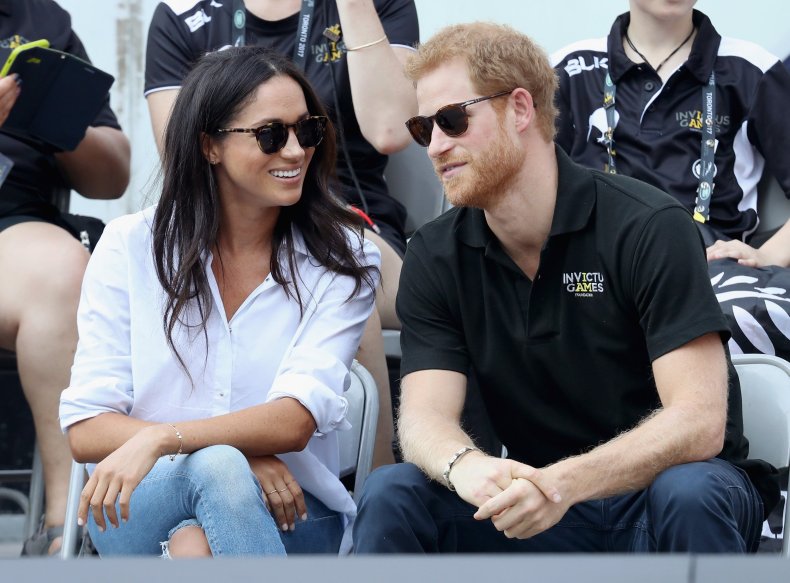 3. The paparazzi may love the scandalous royal, but the feelings are probably not mutual. In 2004, Harry clashed with paparazzi who were trying to snap photos of the prince as he was leaving the London nightclub Pangaea. Harry was struck in the face with a camera, and a paparazzo was left with a cut lip in the scuffle outside the club. Royal officials said the prince was simply trying to defend himself from the paparazzi when he was hit.
"Prince Harry was hit in the face by a camera as photographers crowded around him as he was getting into a car," a spokesman for the royal family told the Telegraph. "In pushing the camera away, it's understood that a photographer's lip was cut."
The club has since closed.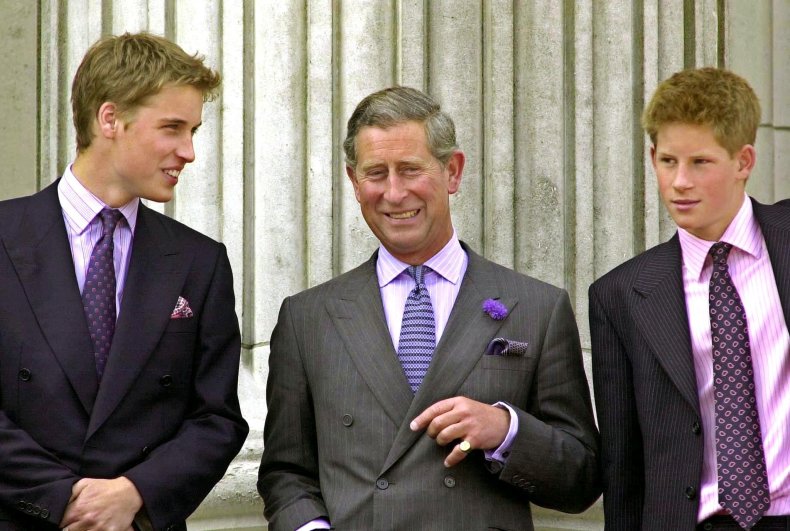 4. The royal's wild ways started at a young age. When he was 17, his father, Prince Charles, sent him to Featherstone Lodge Rehabilitation Center in 2002 for admitting to smoking weed and drinking alcohol.
"This was a serious matter which was resolved within the family and is now in the past and closed," royal officials told The New York Times. A spokesperson said that the prince had "experimented with marijuana" on several occasions but did not have a serious problem.
"The Prince of Wales thought it would be educational and shocking for him to attend," the statement from the royal family read. "A large number of heroin users have, over the years and in the course of his work, told the Prince of Wales that they started on cannabis."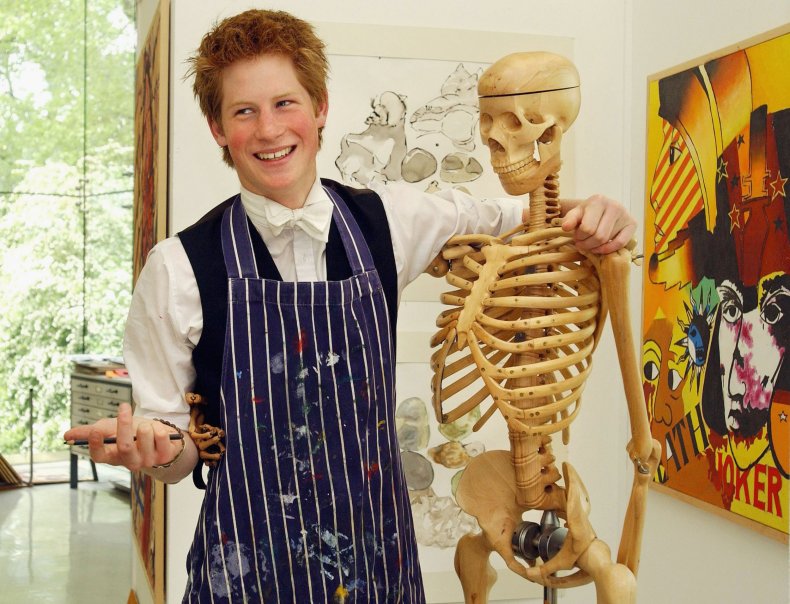 5. The royal couldn't steer clear of trouble at school, either. One of Harry's former teachers at Eton, a prestigious boarding school for boys, claimed she helped Harry cheat his way through school. The teacher said she wrote an art paper for Harry, which he needed to pass an exam, then was fired. The teacher won her case for being unfairly let go, thanks to a recording she made of her conversations with Harry.