Prince Louis Was on a Sugar High for Jubilee Pageant, Mike Tindall Says
Royal relation Mike Tindall, who before marrying Queen Elizabeth II's eldest granddaughter was captain of the England rugby team, has explained that Prince Louis' show-stealing naughtiness during the Platinum Jubilee pageant could have been caused by an excess of sugar.
Tindall is married to Princess Anne's daughter Zara and the couple have three children close in age to those of Prince William and Kate Middleton. The Tindalls and Cambridges are known to be close, often taking family days out together at equestrian events and enjoying lighthearted interactions on official occasions.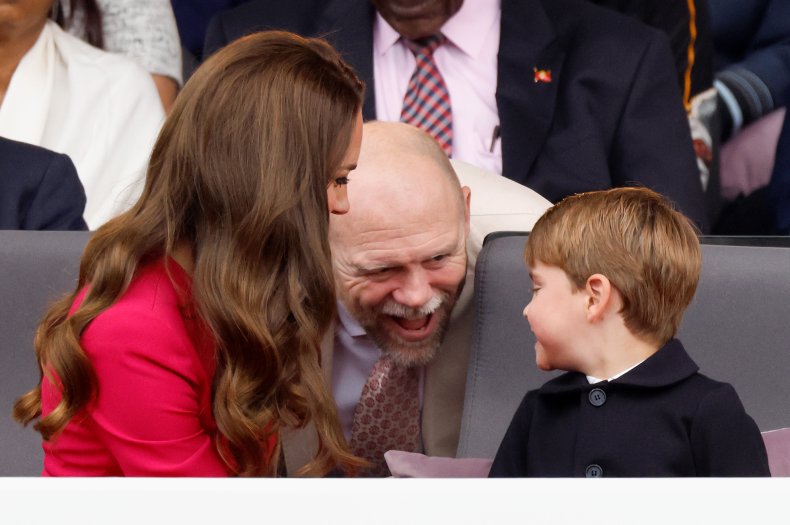 Tindall's commentary on Louis' behavior during the jubilee pageant, which at points saw him arguing with his mother and covering her mouth as well as lightheartedly moving from royal lap to lap ending up with his grandfather Prince Charles, comes after Kate received a backlash of parenting criticism online after the event.
One Twitter user who uploaded a video clip of Louis in a combative exchange with his mother which has since gone viral said: "At what point do we go from 'wow, what a relatable toddler moment' to 'wow, you have no control of your children?'"
Others have been more forgiving, advocating for greater understanding of the realities of controlling a 4-year-old in front of the world's media. Among these was TV "Supernanny" Jo Frost who praised Kate's handling of the situation on Instagram, writing:
"Catherine has never been one to shy away from publicly giving her children a fair telling off to behave and that's a sign of a confident parent who is able to hold boundaries whilst empathetically meeting her children's needs as well as understanding the circumstances."
Speaking on his podcast The Good, The Bad and The Rugby with co-host Alex Payne, Tindall explained that on the last day of the jubilee celebrations during the pageant it was the royal children who were the stars of the show, in particular Louis. He said:
"Louis was just wanting to have fun and my two are always mischievous so it was trying to keep a lid on [them]."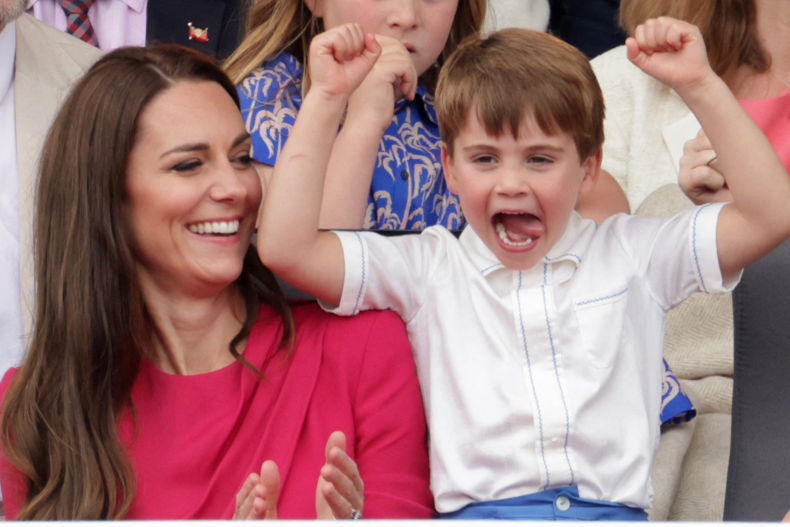 He added that the root cause of their restlessness could be traced back to the array of candy on offer behind the scenes, saying: "There were a lot of sweets out back so they probably had sugar highs."
The royal relation then went on to indirectly address some of the criticism surrounding the event and Louis' behavior by adding:
"It's tough for them, they're all young and they'd been sitting there from two till five it's a long time. As any parent knows you do whatever needs to be done."
In a highly unusual move, William and Kate seemed to address the commentary of Louis' behavior online in a tweet sent to thank the public for taking part in the jubilee celebrations. The closing line of the three-part message read: "We all had an incredible time, especially Louis..."
This was followed by an emoji of two eyes looking to one side which Dictionary.com defines as serving "to draw attention to something the user wants to highlight, especially in situations that involve drama and interpersonal tension."
The tweet was then signed off with the initials "W & C" denoting that the content had been personally written by the Cambridges themselves.
Tindall's podcast revelations about the jubilee did not stop with Louis' sugar consumption. He also revealed that members of the extended royal family got together to have a "cousins' lunch" after the Trooping the Colour parade on June 2. He said:
"We had a good cousins' lunch on the Thursday, that was a highlight but outside of that the concert was very, very cool."
He also praised the queen, with whom he is said to have a particularly warm relationship, for her dramatic interaction with Paddington Bear for a filmed skit shown at the opening of the jubilee concert.
"I think that was probably the best thing for me," he said, adding: "I've always said she was funny but she nailed it."