Prince Philip at 95: Nine of His Best Gaffes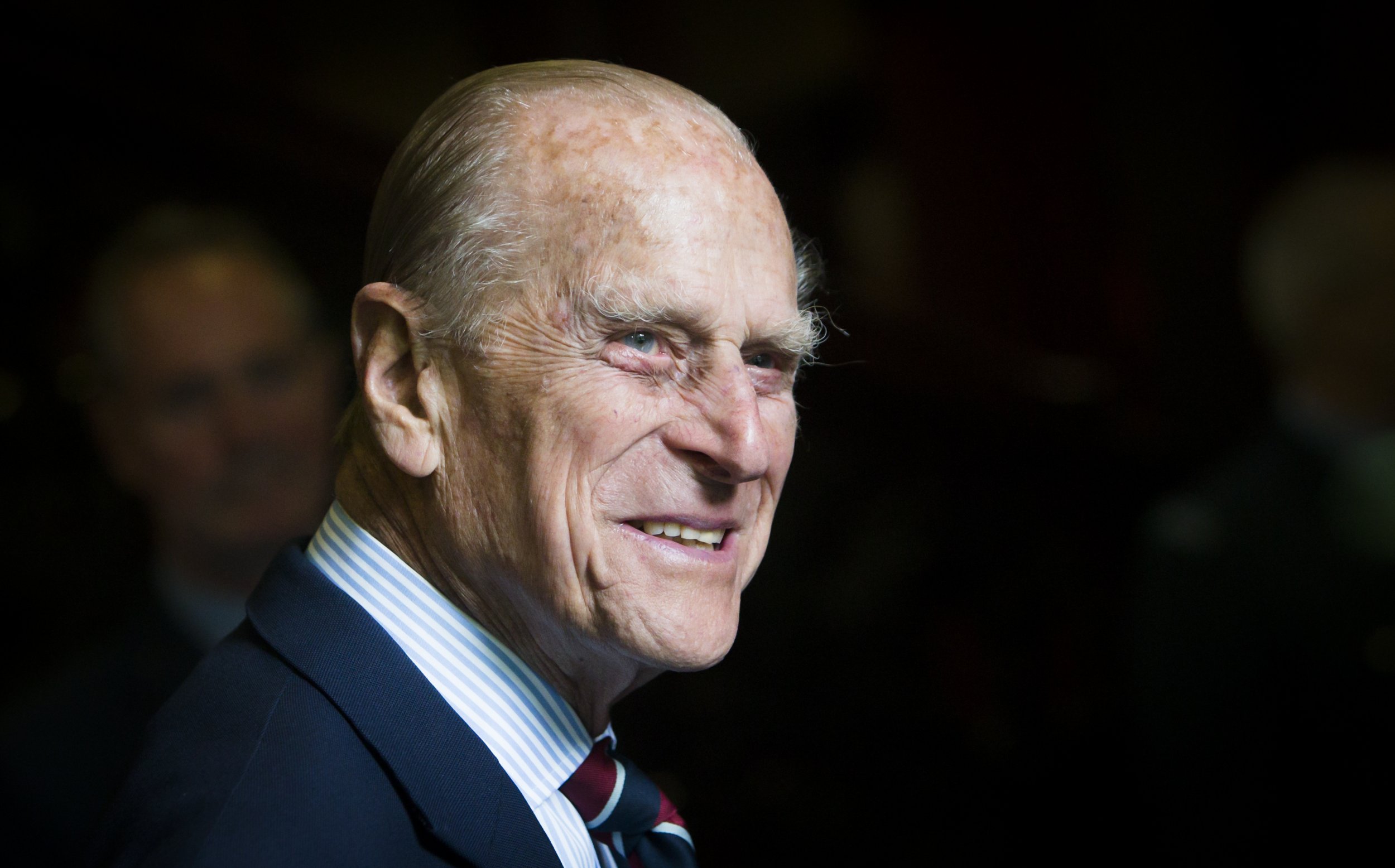 The British Royal Family's most entertaining member celebrates a milestone birthday at the weekend. While much of the spotlight will be on Queen Elizabeth II as her 90th birthday is marked with grand lunches and street parties, her humorous husband Prince Philip turns 95 on Friday.
The Duke of Edinburgh, who married the Queen in 1947, is the longest-serving consort of a British monarch and, during those 69 years of marriage, has provided laughs, cringes and head-in-hands moments among the British public. Here, Newsweek highlights five of Prince Philip's best gaffes.
1. "Just take the f***ing picture!"
Philip, himself a former seaman in the Royal Navy, had gathered with veterans of the Battle of Britain, who defended the U.K. from German Luftwaffe attacks during the Second World War, in 2015. Visibly irritated by the photographer's insistence that everything be just so, Philip eventually barked at the snapper: "Just take the fucking picture!" His demand was swiftly met.
2. Driving lessons in Scotland
During a visit to the Scottish town of Oban in 1995, the prince posed a humdinger of a question to a local driving instructor that showed what he thought of Scotland's famous drinking culture. "How do you keep the natives off the booze long enough to pass the test?" Philip quipped.
3. Throwing shade at Elton John
British crooner Elton John, known for his extravagant tastes, was taken aback after Philip accosted him about his gold Aston Martin during a meeting in 2001. "Oh it's you that owns that ghastly car is it? We often see it when driving to Windsor Castle."
4. Cate Blanchett's DIY request
The Duke of Edinburgh got the wrong end of the stick when introduced to Australian actress Cate Blanchett, of Lord of the Rings fame and who actually played the current Queen's namesake Elizabeth I in the 2007 feature Elizabeth: The Golden Age . Philip requested for Blanchett to fix his DVD player as she worked "in the film industry" during a 2008 meeting. "There's a cord sticking out of the back. Might you tell me where it goes?" he asked.
5. A sitting Peking duck
Philip stated in no uncertain terms that he was not a fan of China during a 1986 royal visit, describing the capital city then known as Peking as "ghastly." He also advised British students studying there not to stay too long, or "you'll all be slitty-eyed."
6. Kenyan confusion
Better safe than sorry, the old saying goes. And Prince Philip took no chances when being presented with a figurine from a Kenyan during a 1984 visit to the East African country. "You are a woman, aren't you?" Philip probed.
7. Tartan in all the wrong places
The prince couldn't resist a quip while receiving Pope Benedict XVI to the U.K. for a 2010 visit. After meeting then-Scottish Labour Leader Iain Gray—sporting a tartan tie—Philip turned to then Scottish Conservative head Annabel Goldie and asked whether she had a "pair of knickers made out of this?" Goldie replied that she couldn't comment, and "even if I did, I couldn't possibly exhibit them."
8. Cultural sensitivity in Australia
During a meeting with the long-oppressed Aborigine minority in Australia in 2002, Philip showed a sublime lack of cultural sensitivity by asking: "Do you still throw spears at each other?"
9. What would the Queen say?
Perhaps Philip's most (in)famous remark came relatively early into his role as the Queen's consort. During a 1966 visit to the Scottish Women's Institute, the prince boldly declared: "British women can't cook." One wonders what the Queen had to say about that.