Queen Elizabeth, Prince Philip Pose for 90th Birthday Portrait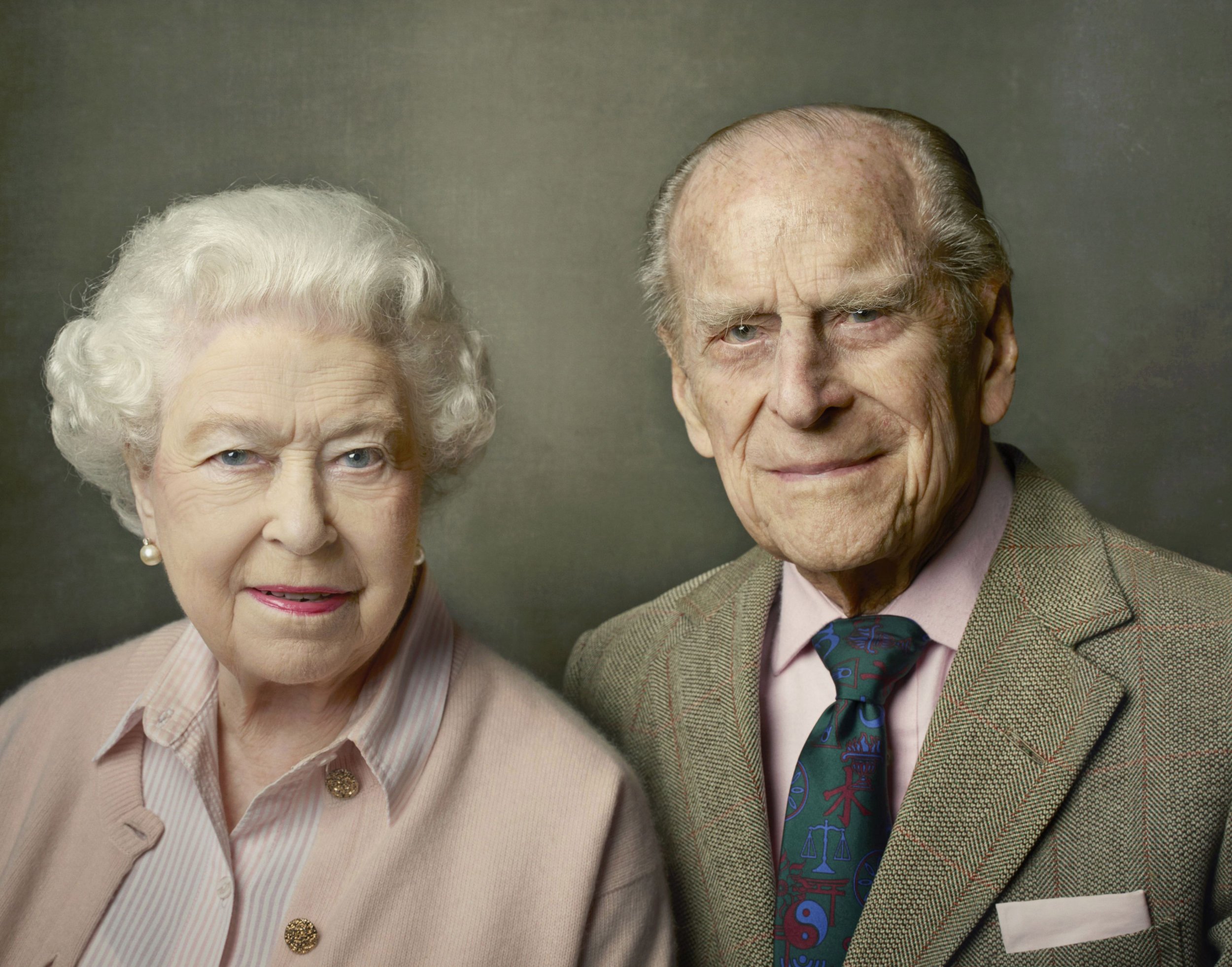 Queen Elizabeth and Prince Philip have marked their respective birthdays by posing for an elegant portrait shot by famed photographer Annie Leibovitz.
The picture, taken just after Easter at Windsor Castle, was released by Buckingham Palace on Friday to mark the Queen's official 90th birthday celebrations this weekend. Friday also marks Philip's 95th birthday.
The couple—who have been married for 69 years—opted for color-coordinated outfits for the picture; the Queen is seen wearing a pastel pink cardigan, matching the color of Philip's shirt and pocket square.
More daring is the Queen's choice of lipstick: she is sporting a very vibrant bright pink.
Although she turned 90 in April, this weekend will see three days of official festivities to mark the Queen's landmark birthday.
On Friday, the monarch and the rest of the royal family will attend a special ceremony at St Paul's Cathedral. British Prime Minister David Cameron is expected to give a reading from the Bible, the BBC reports, and beloved broadcaster David Attenborough will read a passage dedicated to the Queen written by Michael Bond, author of the Paddington Bear books.
The Queen's official birthday on Saturday will be commemorated with the annual Trooping the Colour parade. The event will conclude with the royal family appearing on the balcony of Buckingham Palace.
The weekend of celebrations will end on Sunday with a street party along the Mall, attended by 10,000 Britons.