Who Is Prince Philip in Real Life? True Story About Queen Elizabeth's Husband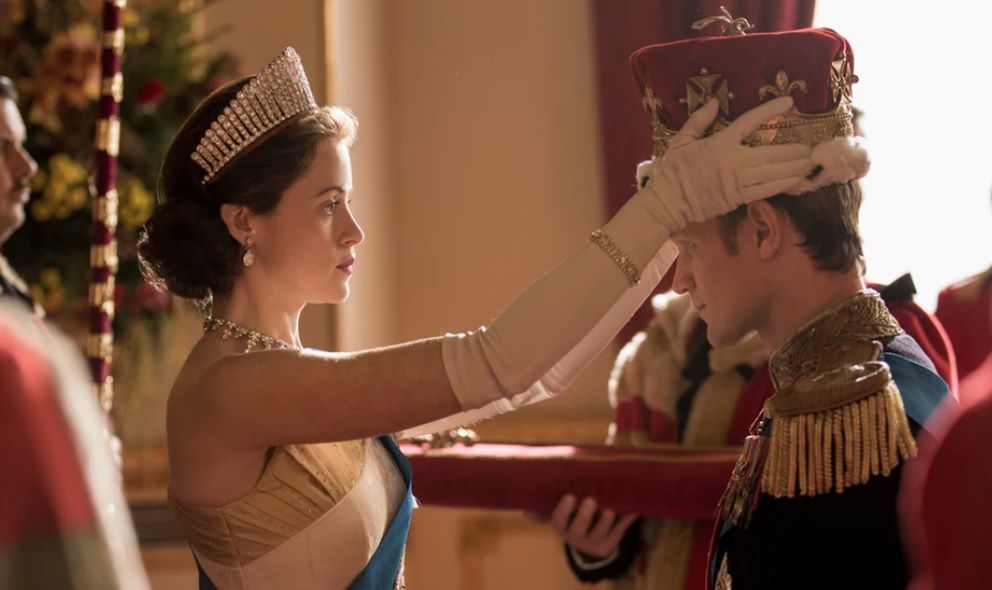 Season 2 of The Crown began with a scandal when Prince Philip was essentially accused of cheating on Queen Elizabeth II while on a five-month tour of the Commonwealth. The Netflix series focuses on the happenings of the British Royal Family, but Kensington Palace denied last year that the series was based on fact.
Still, anyone who is watching the fictional drama will likely ask how much is truth and how much is fiction when it comes to Prince Philip.
As is the case with many royals, Prince Philip and Queen Elizabeth are related. They're third cousins, to be exact, having the same great-great-grandparents, Queen Victoria and Prince Albert.
Like The Crown references when Prince Philip sits down to talk to an Australian reporter, he had a remarkable upbringing. What some people might not know is that Philip was born without a surname and is not British. He was born in Greece as the prince of Greece and Denmark, but his family fled to France in 1922 when his uncle, King Constantine I, was forced to relinquish his title.
Philip's mother was institutionalized in a psychiatric facility, as the beginning of Season 2 noted. His father, with whom Philip rarely spoke, lived in France with his girlfriend, which left Philip to be raised by his maternal grandmother in England.
After attending British schools, Philip went to Royal Naval College in Dartmouth, which is where he met Elizabeth. King George VI brought his 13-year-old on a visit in 1939 and it was Philip, who was new to the school, who showed her around. She fell in love with him then.
Eight years later, they were married. (He first became a naturalized British citizen and took on the last name Mountbatten.) Philip became Duke of Edinburgh, Earl of Merioneth and Baron Greenwich. But he would never become king. English common law states a man does not take a woman's rank when it is higher.
Elizabeth granted Philip the title of prince 10 years after they were married, which is shown on Season 2 of The Crown. "The Queen has been pleased to declare her will and pleasure that His Royal Highness the Duke of Edinburgh shall henceforth be known as His Royal Highness the Prince Philip, Duke of Edinburgh," the palace said in a 1957 statement, according to Town and Country magazine.
Season 2 of "The Crown" is currently streaming on Netflix.