Prince William and Prince Harry Had a Lightsaber Duel on the 'Star Wars' Set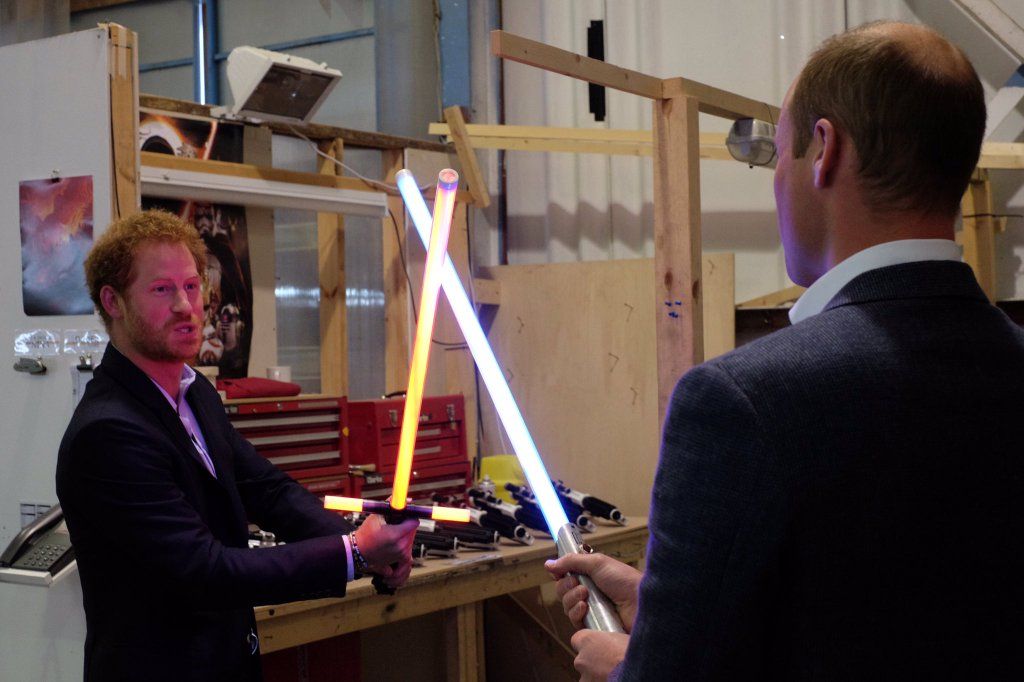 The security clearance on the set of Star Wars: Episode VIII is incredibly tight. That is unless, of course, you are royalty.
Princes William and Harry visited Pinewood Studios in Buckinghamshire on Tuesday—where production is underway on the eighth film in the space saga—and were given a tour around the set by Rey herself, actor Daisy Ridley.
By the looks of it, the British heirs were given unprecedented access to the set: Harry even got to hug Chewbacca.
The official Kensington Palace Twitter account documented the visit, including the pair's lightsaber fight. Who was the Jedi and who was the Sith, we wonder?
The royals were also spotted chatting to Episode VII director Rian Johnson and Luke Skywalker actor Mark Hamill. William's grin in the picture below certainly looks like the smirk of a man who's just been told some huge spoilers about the next instalment.
The royal visit was announced on Monday and marks a celebration of Britain's role in the billion-dollar franchise. As well as being filmed in the country, the productions boast a strong contingent of British talent both onscreen and behind the scenes.
Star Wars: Episode VIII is due for release in December 2018.