'Star Wars' Reunion: Daisy Ridley and J.J. Abrams Set for New Film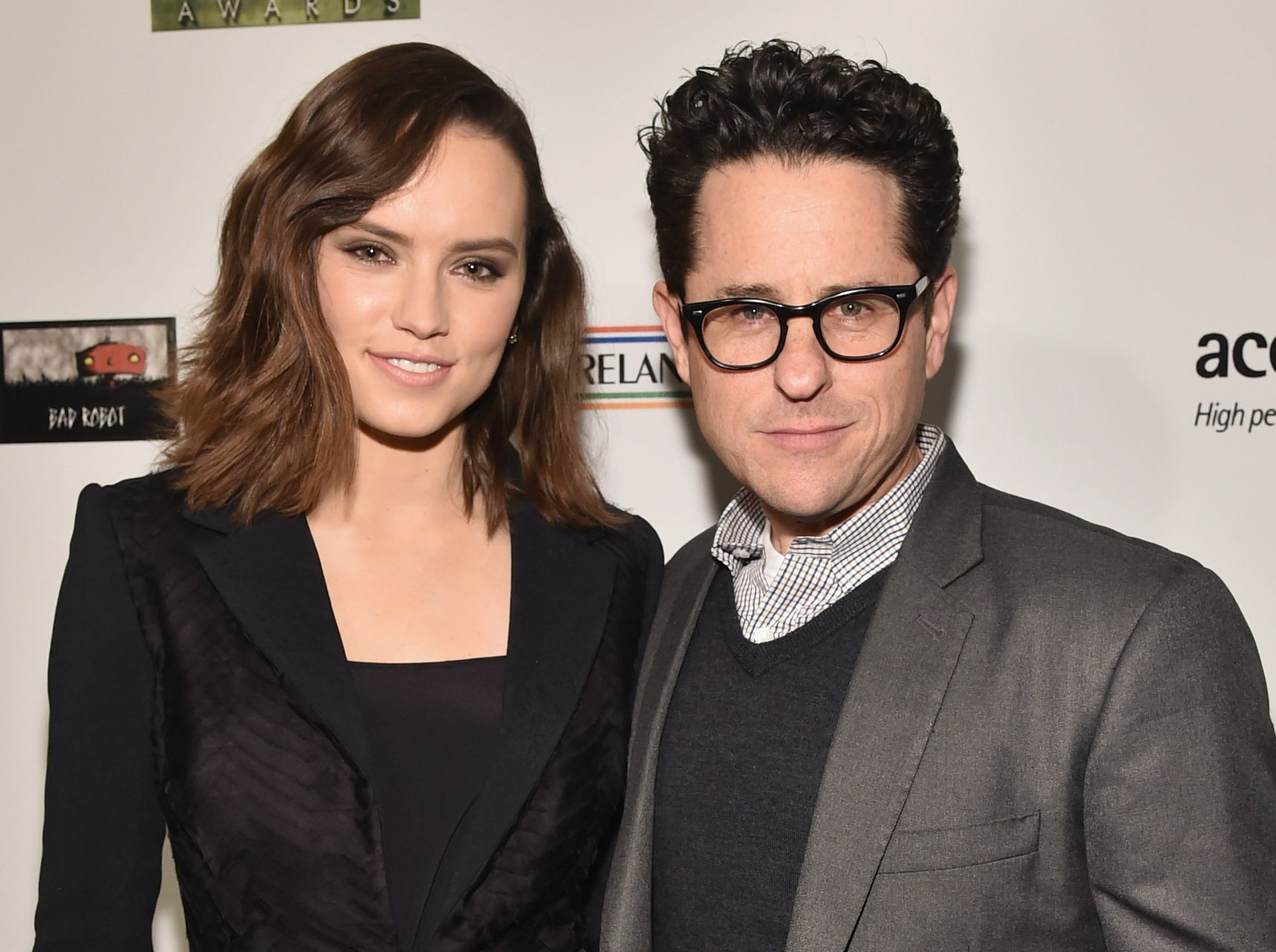 It appears the force is strong between these two. Daisy Ridley is re-teaming with her Star Wars: The Force Awakens director J.J. Abrams for new fantasy thriller Kolma.
Abrams is producing the film, based on Israeli TV movie All I've Got, which first aired in 2003, with director Marielle Heller—best known for 2015's The Diary of a Teenage Girl—attached to bring the movie to life, according to The Hollywood Reporter.
Kolma is the story of a woman who, aged 22, was involved in a horrific car crash that killed her boyfriend. Many years later, when she eventually dies, she is given the chance to go back to the day of the accident and change the events of her life.
Ridley was one of Abrams' handpicked new generation of Star Wars actors, appearing as Rey in the seventh entry in 2015. The actor and co-star John Boyega earned critical acclaim for their roles in the film and in March she was awarded Best Female Newcomer at the Empire Awards.
Ridley is currently filming Star Wars: Episode VIII under the direction of Looper filmmaker Rian Johnson.
Since leaving the Star Wars franchise, Abrams has been keeping himself busy in the worlds of film and TV. He produced 10 Cloverfield Lane, a sequel to his 2008 monster movie released in March, and the upcoming Star Trek Beyond.
On the TV side of things, Abrams recently produced Hulu's 11.22.63 starring James Franco. He also serves as an executive producer on HBO's highly anticipated Westworld TV series, based on Michael Crichton's 1973 movie.