William Redirects Attention to Diana's Good Deeds on Her 61st Birthday
Prince William has sent a message to recipients of the award named after his late mother, Princess Diana, on what would have been her 61st birthday, calling them "the personification of my mother's legacy."
The letter to Diana Award winners comes as there has been growing speculation over William's strained connection to brother Prince Harry and how their mother would have reacted to her sons' relationship today.
This speculation was compounded when during Queen Elizabeth II's Platinum Jubilee celebrations an expected reunion between the brothers failed to take place with both remaining separated throughout their jointly attended events.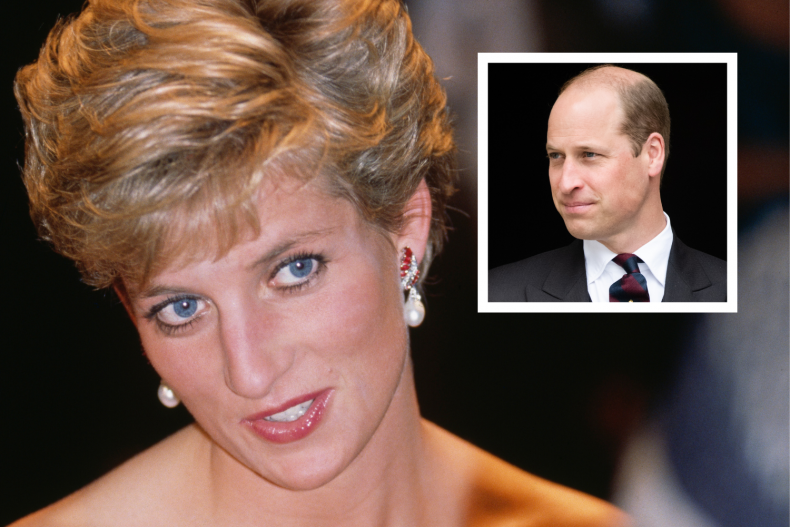 In May, Diana's former butler, Paul Burrell, gave an interview to OK! saying: "It is incomprehensible to think about the boys being so distanced. I cannot get my head around it."
"When Diana died I thought they would be inseparable," he added. "She'd be heartbroken. It wouldn't have got as bad as this if she was still here. She'd have banged their heads together. She's probably the only person that could have done that. If Diana had been here [the rift] would never have happened."
In his letter to the Diana Award recipients, William redirected focus onto his mother's charitable work and championing of young people.
"Thank you for your compassion, bravery and absolute determination," William wrote. "You truly are the personification of my mother's legacy and I know she would be so proud of you all. I believe there's no better way to celebrate her life and work than through recognising incredible people who dedicate so much time and effort to helping those around them.
"I hope that you stand proud in the knowledge that you are making a real difference and that you enjoy today's ceremony—you deserve it!"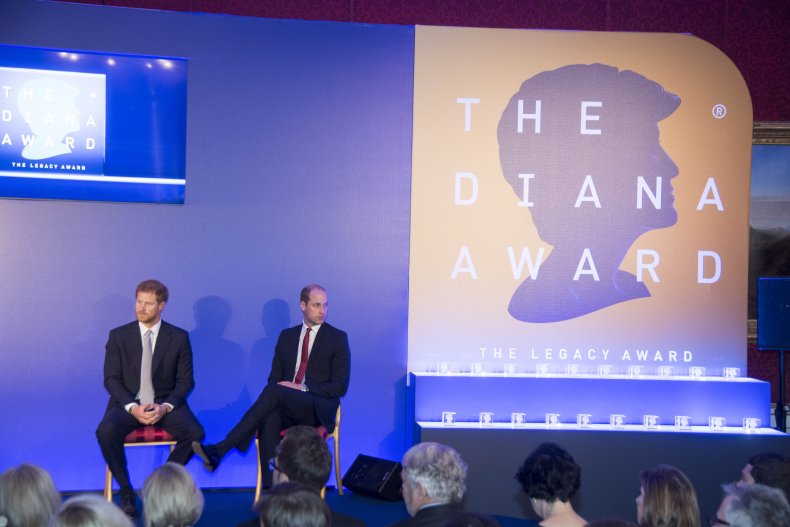 The Diana Award was established in 1999 as a way of continuing the princess' pioneering work with young people assisting their empowerment to go forward and achieve social, cultural and political change. William and Harry have both been keen supporters of the award over the last two decades with both brothers attending events and presenting awards.
Harry also marked the 2022 awards ceremony by acting as a host, recording video messages and introductions that were played during the live stream of the event.
In his opening remarks the prince paid tribute to his mother, saying: "My mother instilled in me, and in all of us, a drive to speak up and fight for a better world. And now as a husband and a parent, my mother's voice is even stronger in my life. All of you have kept her voice alive by showing the world how each small action counts. How kindness is still valued and how our world can be better if we choose to make it so."
The award itself honors the humanitarian and social work of young people aged 9 to 25 and each year selects a number of recipients from around the world.
In 2017 the charity established its legacy award which is presented biennially to previous winners who have gone on to inspire and mobilize other young people.
Both William and Harry honored the legacy award recipients in December by meeting them in two groups, with William hosting a reception at Diana's home in Kensington Palace, and Harry speaking virtually to the others.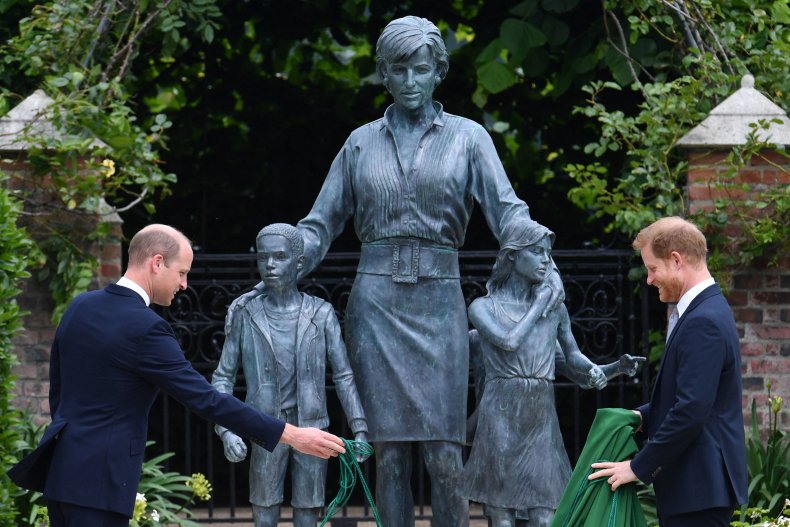 The 2022 awards ceremony was hosted on what would have been Diana's 61st birthday in a year which also marks the 25th anniversary of her tragic death at the age of 36 in a Paris car crash.
To mark her 60th birthday, William and Harry came together in London to unveil a statue of their mother in the gardens of Kensington Palace. In a statement released at the time, both brothers remembered: "her love, strength and character—qualities that made her a force for good around the world, changing countless lives for the better.
"Every day, we wish she were still with us, and our hope is that this statue will be seen forever as a symbol of her life and her legacy."