Prince William and Kate Middleton's Royal Train Tour Labeled 'Obscene' Over Costs
Prince William and Kate Middleton's Royal Train tour of Britain will cost an "obscene" amount, campaigners say, after past trips carried a $30,000 price tag.
The Duke and Duchess of Cambridge have been touring the U.K. to thank frontline workers for putting their lives on the line during the coronavirus pandemic.
However, they met criticism in Scotland and Wales where they were accused of undermining a public health advice warning against unnecessary journeys.
Now anti-monarchy campaign group Republic has highlighted the cost of taking the Royal Train, which ordinarily comes from public money and in June last year cost around $30,000 for a similar journey.
Graham Smith, chief executive of Republic, told Newsweek: "Why are they taking the train?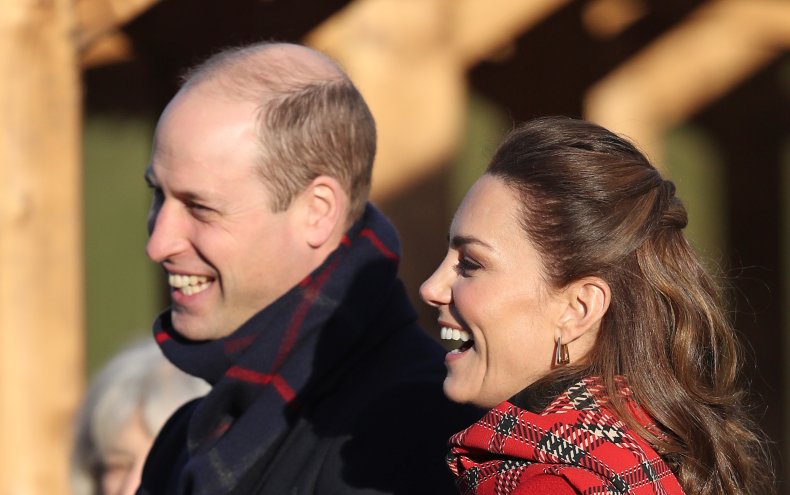 "It's just a slightly ridiculous mode of transport to have their own train in the first place.
"They could have gone up by car or taken a scheduled train which would have cost a fraction of that."
William and Kate traveled to Edinburgh, in Scotland, yesterday where they visited frontline workers from the Scottish Ambulance Service, in Newbridge.
They also made a series of stops in England before today arriving in Cardiff, Wales, where they visited Cardiff Castle and met university students.
Royals regularly take the Royal Train to Scotland and when Queen Elizabeth II visited Edinburgh in June, 2019, it cost around $30,000 (£22,696) in public money.
Other trips last year included a journey by the Prince of Wales from Kemble, in the southwest of England, to Carlisle, in Scotland, at a cost of $28,000 (£20,822).
William and Kate's tour met criticism in both Scotland and Wales, with Welsh Health Minister Vaughan Gething suggesting they may have undermined the public health message not to travel.
Royal sources told Newsweek the journeys were permitted under guidelines because they were working.
The Scottish rules permit cross-border "travel for work or an activity associated with seeking employment, or to provide voluntary or charitable services, but only where that cannot be done from your home."
Smith told Newsweek: "They didn't need to go at all. Whether there is a technical breach of the law or not, I think there is a breach of the spirit of the law.
"They've said they were there for work so it's lawful but it's not work they had to do.
"It's essentially publicity work for them and of no public benefit, so they would have been better to stay at home and keep the train in its siding.
"They could have spent £22,000 on helping a community or giving someone a job who would earn that much in the whole year."
His comments were echoed on social media where some described the Royal Train as "very expensive."
One Twitter user wrote: "It will raise a hollow laugh with many that Buckingham Palace says a three day trip round the UK by William & Kate on the eye-wateringly expensive Royal Train is exempt from travel restrictions because it's work.
"Better to have given the money it's costing to foodbanks."
Another wrote: "Not only will it be a very expensive train trip but it is also a bad idea considering we are still in full Covid mode!
"They should both think about helping in more practical ways instead of making it all about them & good PR!"
Past trips on the Royal Train have been funded by the Sovereign Grant, paid to the royal family by the British Government.
It is derived from a slice of profits from the Crown Estate, which is owned by the queen in trust on behalf of the public.
A royal source previously told Newsweek: "Travelling across the border is permitted for work purposes.
"The duke and duchess have visited both Scotland and Wales to thank frontline workers and meet people.
"The whole visit has been meeting people and thanking them for their work throughout the pandemic and the visits were planned in consultation with the U.K., Scottish and Welsh governments."
The British Prime minister has since back the tour. A spokesperson for Boris Johnson told The Independent: "The PM is delighted to see the warm reception the Duke and Duchess of Cambridge have received on their hugely valuable train tour of England, Scotland and Wales. The tour will be a welcome morale boost to frontline workers who have done so much during the pandemic."