Prince William played polo without Prince Harry last week—in a possible sign a longstanding brotherly tradition could be coming to an end.
Neither Prince played the sport publicly last year because of the coronavirus pandemic, but prior to that the two brothers had competed alongside each other every summer since 2007.
The Guards Polo Club in Windsor used to be such a regular haunt that when they missed a summer event in July 2007, the Liverpool Daily Post remarked that fans were forced to "make do with Hollywood royalty."
Prince William was back at the club without his younger sibling on Friday as he kicked off a weekend of sport by playing in the Out-Sourcing Inc. Royal Charity Polo Cup on July 9.
It's the first time he has played the sport since Prince Harry quit his royal duties in 2020 for a new life in California.
Since then, the Duke of Sussex has made just two trips to Britain, to Prince Philip's funeral and for the unveiling of a memorial statue to Princess Diana on what would have been her 60th birthday.
There is more than geography separating the brothers after a well publicized rift over William's attitude to Harry's wife, Meghan Markle, and allegations that the Duchess of Sussex bullied their shared staff at Kensington Palace.
For the world of charity polo, however, the loss may be deeply felt as the former royal duo once raised more than $1 million for charity in a single game, Vanity Fair reported.
In 2018, Malcolm Borwick, the polo ambassador of sponsor Royal Salute, told the magazine how much Harry had generated for charity through his Sentebale Polo Cup.
He said: "It was an incredible amount of money to raise, and this is the sort of money they want to be making through polo from now on. We want to help Prince Harry raise £1 million per event in the future."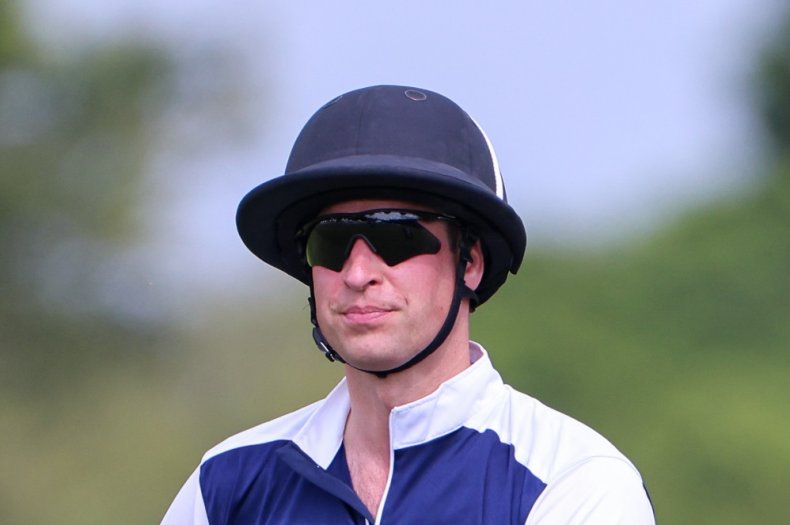 In 2006 and 2007, Harry took a break, but in reality the tradition goes back further than that with games featuring the brothers each year from 2001 to 2005.
Prior to that they were seen watching Prince Charles play, though he has since retired from the sport.
Prince Harry and Meghan Markle kissed in public for the first time at a polo match in Coworth Park, in Ascot, Berkshire, in May 2017.
And son Archie had a rare public outing to see his father and uncle play together in July 2019. Meghan sat on the touchline alongside Kate Middleton and her three children, Prince George, Princess Charlotte and Prince Louis.
Friday's match took place on Kate's last day of coronavirus isolation after she came into contact with someone who later tested positive.
On Saturday, the Duke and Duchess of Cambridge went to Wimbledon for the women's final while on the Sunday Kate returned for the men's final.
That evening, William, Kate and Prince George were at Wembley Stadium to watch England lose to Italy in the final of the European Championship soccer.
Had they won, it would have been England's first major international tournament victory since 1966.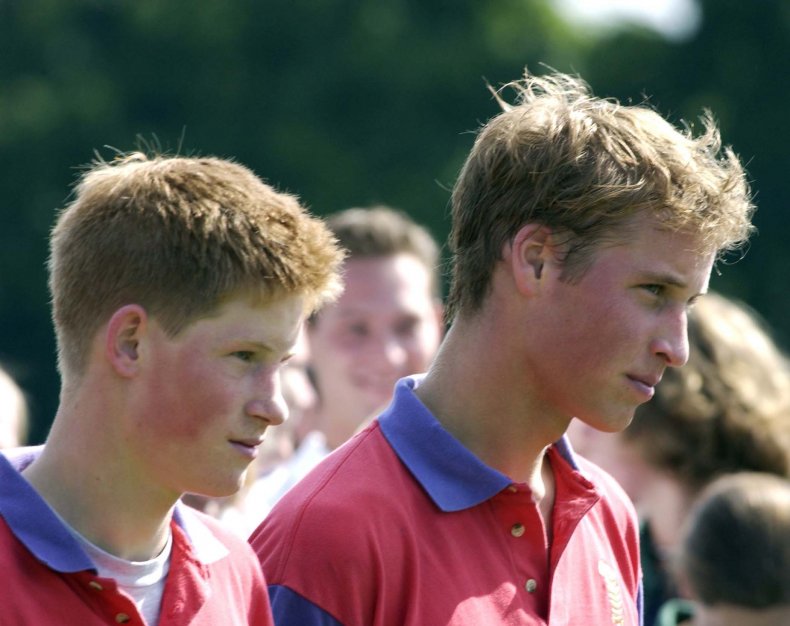 In Focus
Prince William and Prince Harry attend a polo match at Cirencester Park in July, 2001, in Cirencester, England. Prince William played without his brother last week.
Launch Slideshow

3 PHOTOS
About the writer
Jack Royston is Newsweek's Chief Royal Correspondent based in London, U.K. He reports on the British royal family—including King Charles III, Prince William, Kate Middleton, Prince Harry and Meghan Markle—and hosts The Royal Report podcast. Jack joined Newsweek in 2020; he previously worked at The Sun, INS News and the Harrow Times. Jack has also appeared as a royal expert on CNN, MSNBC, Fox, ITV and others. He graduated from the University of East Anglia. Languages: English.
You can find him on Twitter at @jack_royston and his stories on Newsweek's The Royals Facebook page.
You can get in touch with Jack by emailing j.royston@newsweek.com.