Prince William 'Vibing' With Prince Harry at Concert Becomes Viral Hit
Videos of Prince William dancing next to Prince Harry during a tribute concert to Princess Diana have become a viral hit as fans share them across social media.
The clips were taken from the 2007 "Concert for Diana," a large scale musical event staged to commemorate the 10th anniversary of Princess Diana's death, which occurred in a high-speed Paris car crash on August 31, 1997.
Both princes played a part in planning the concert, which involved performances from Elton John, P. Diddy, Kanye West, Pharrell Williams and Nelly Furtado.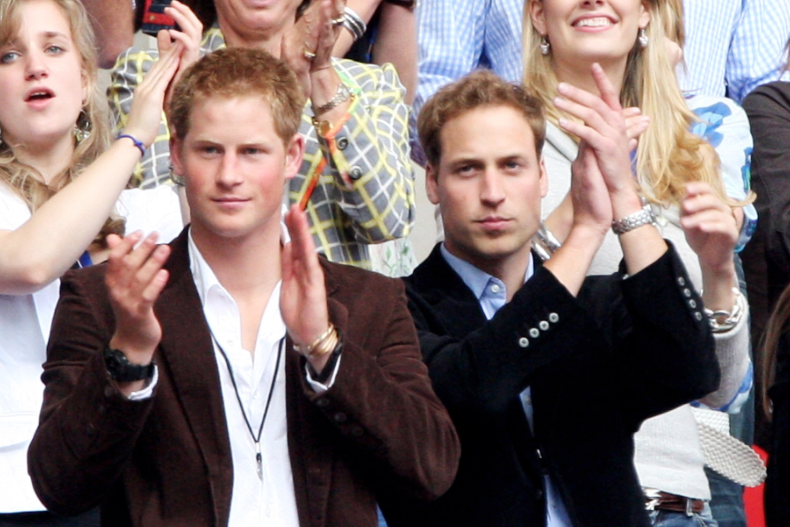 During Furtado's set, news cameras covering the event, which was streamed live in the U.K. from the newly renovated Wembley Stadium, captured William dancingly wildly to the hit song "Maneater."
One clip of this moment, uploaded to the video sharing social media platform TikTok by user, aznbbyjragon, has been viewed over a million times, with the caption: "Prince William vibing to Nelly Furtado's maneater gives me life."
"This is when William peaked 😍," wrote one commenter. "He was just divine."
"Looks like he's driving a car 🤣🤣🤣," posted another.
It wasn't the only clip taken from the event to go viral in recent weeks.
Uploaded by the TikTok account, livvzeegs, an edited video clip appears to show Prince Harry reminding his dancing brother that his then-ex-girlfriend, Kate Middleton, was watching.
"Prince William dancing to "Maneater" at the 2007 Concert for Diana," the clip is captioned, wracking up over 3 million views and 64,000 likes.
"The future King got the moves. 🥰🥰🥰" commented one user, with another adding: "William is a good dancer and he looks like so much fun just all these rules of how to act is so old school that it has made him too serious. 😞"
William and Kate began dating while they were at university together in Scotland in 2001. As they became more serious, she attended some of William's important events such as his passing out ceremony at Sandhurst military academy and other non-official royal events. In early 2007, the couple briefly split, but the couple sparked rumors of a reconciliation when Kate was invited, with her brother, to the Diana concert.
There have been many videos of William and Harry that have gone viral in recent weeks, following the release of Harry's hit memoir Spare, in which William is criticized.
Harry's memoir became the fastest selling non-fiction book of all time upon its release on January 10, though it has opened him up to criticism for the way in which he has referenced members of his family, including William, Kate, King Charles and Queen Camilla.
Speaking to 60 Minutes' Anderson Cooper to promote the book, Harry said that part of his impetus for detailing how deeply fractured his relationship with William is and always has been, was to dispel the idea that his wife Meghan was the catalyst for their separation.
"You know, my brother and I love each other. I love him deeply. There has been a lot of pain between the two of us, especially the last six years. None of anything I've written, anything that I've included is ever intended to hurt my family," he said.
"But it does give a full picture of the situation as we were growing up, and also squashes this idea that somehow my wife was the one that destroyed the relationship between these two brothers."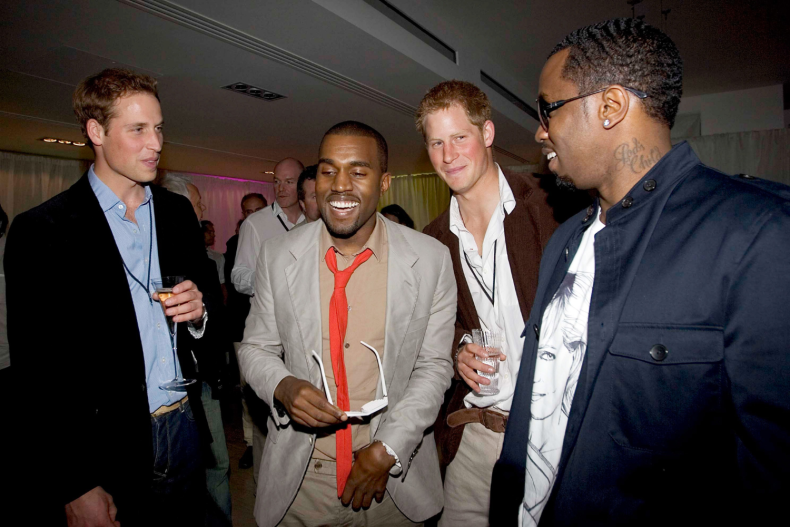 Among the personal revelations concerning William, Harry detailed an argument that occurred in 2019 at Kensington Palace, in which he alleges that his brother physically attacked him.
"It all happened so fast," he wrote. "So very fast. He grabbed me by the collar, ripping my necklace, and he knocked me to the floor. I landed on the dog's bowl, which cracked under my back, the pieces cutting into me. I lay there for a moment, dazed, then got to my feet and told him to get out."
Kensington Palace, which represents William, and Buckingham Palace, which represents King Charles, and the wider royal family have declined to comment on both Harry's book and the claims made within it and in interviews by the the prince to promote it.
James Crawford-Smith is Newsweek's royal reporter based in London. You can find him on Twitter at @jrcrawfordsmith and read his stories on Newsweek's The Royals Facebook page.
Do you have a question about King Charles III, William and Kate, Meghan and Harry or their family that you would like our experienced royal correspondents to answer? Email royals@newsweek.com. We'd love to hear from you.