How Royals Reacted to Questions About Prince Harry's 'Spare' Book
Clips of members of the royal family being asked for their response to Prince Harry's record-breaking tell-all memoir while on public engagements have gone viral.
Harry's hit book Spare was published globally on January 10 and swiftly became the fastest-selling non-fiction book in history. It earned a Guinness World Record and a spot on the bestseller charts around the world.
Along with commercial success, Harry's debut literary project saw him pass a series of less-welcome milestones, including seeing his popularity sink to its lowest-ever levels in both the U.K. and the U.S.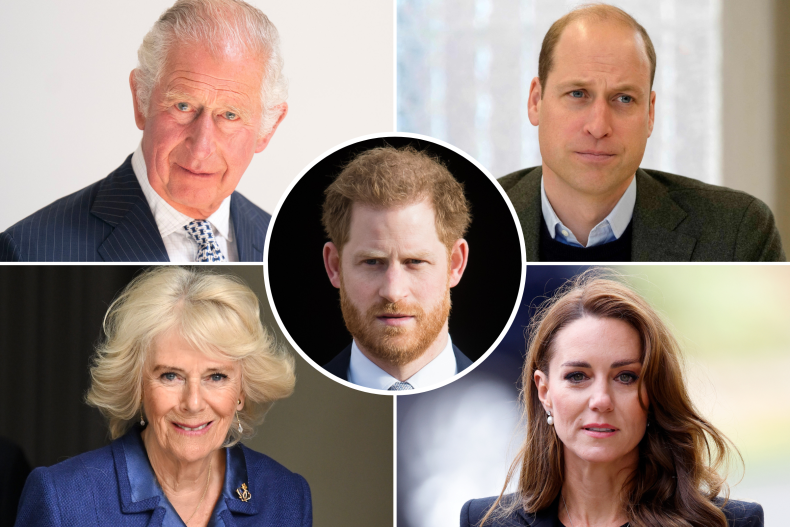 Much of the negative press surrounding the book criticized Harry for the numerous bombshells launched at the royal family. He wrote that Prince William physically attacked him in a 2019 argument at Kensington Palace, London; that Kate Middleton was cold to his wife, Meghan Markle; that Queen Camilla leaked negative stories about him; and that King Charles was an emotionally distant parent.
Both Buckingham Palace (representing Charles and Camilla) and Kensington Palace (representing William and Kate) adopted hard-line "no comment" positions about Harry's book and its claims. In the days after publication, this did not stop journalists from questioning the royals themselves while on public engagements.
A viral video, uploaded to YouTube as a short by the @royalchannel, has edited together three clips of Charles, William and Kate as they ignore questioning from the crowds.
The video has more than 300,000 views and received over 9,000 likes and 700 comments.
During a visit to Liverpool, northwestern England, on January 12, the day before Spare's official release, William and Kate were asked by a journalist covering their engagements: "Have you had a chance to read your brother's book at all?"
The royals did not acknowledge the question as they made their way to their car.
Charles was asked a similar question on the same day, when a journalist shouted to him through an open car window: "Sir, are you hurt by the comments in Harry's book?"
The question, again, went unanswered.
A number of comments on the viral video have defended the royals and praised them for "keeping calm and carrying on" with their engagements, despite the obvious awkwardness caused by Harry's revelations.
"They're too busy doing their duties for their country that they don't have any SPARE time to read," wrote one YouTube user.
"Silence is golden. Well done," commented another, with a further subscriber adding: "So rude to do that especially when they know they are not going to answer."
Members of the royal family do not usually answer unscheduled questions from reporters covering their engagements, particularly about contentious subject matter. However, there have been some notable exceptions.
In March 2021, during a visit to a London school, William and Kate were questioned by a reporter about Harry and Meghan's bombshell interview with Oprah Winfrey. During the TV show, it had been claimed that an unknown member of the royal family had made racially insensitive comments about the potential skin color of Harry's future children with Meghan.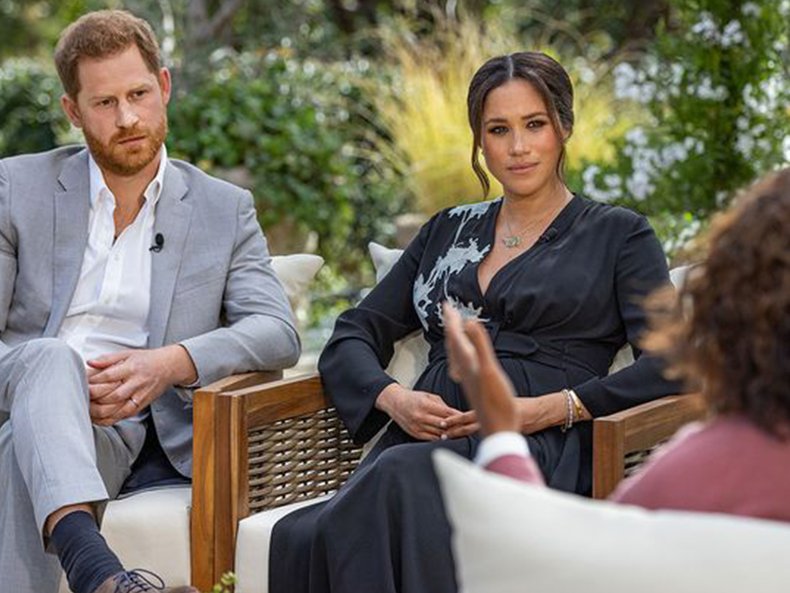 "Sir, have you spoken to your brother since the interview?" a reporter asked William.
"No, I haven't spoken to him yet, but I will do," the royal responded candidly.
"Can you just let me know," the reporter continued, "Is the royal family a racist family, sir?"
"We are very much not a racist family," William replied.
To date, no senior member of the royal family has commented on Harry's Spare, or the prince's claims within it.
James Crawford-Smith is Newsweek's royal reporter based in London. You can find him on Twitter at @jrcrawfordsmith and read his stories on Newsweek's The Royals Facebook page.
Do you have a question about King Charles III, William and Kate, Meghan and Harry, or their family that you would like our experienced royal correspondents to answer? Email royals@newsweek.com. We'd love to hear from you.