Prince's 'Gett Off' and the 24-Year Mystery of an Iconic Hip-Hop Sample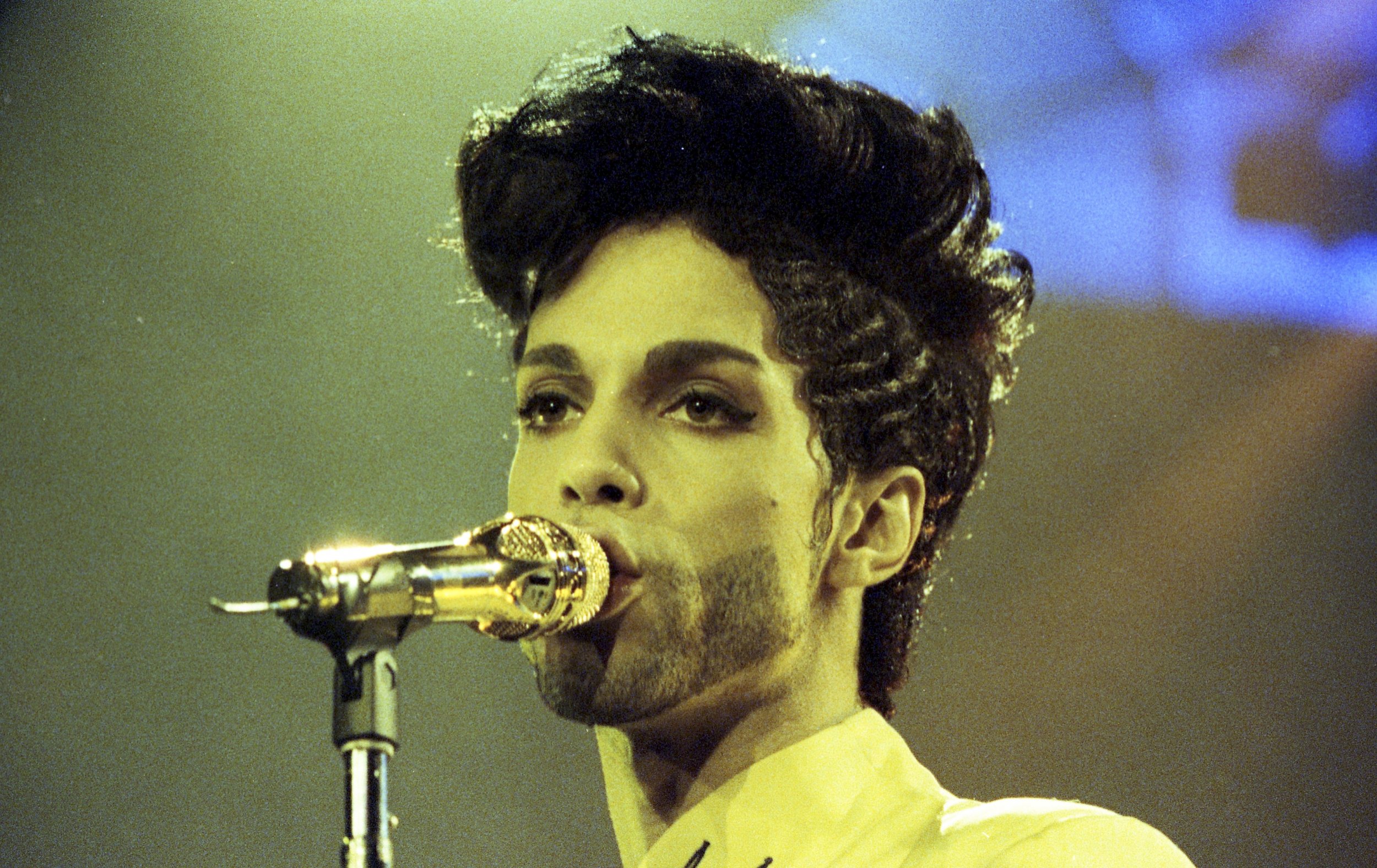 Updated | Last June, on the happy occasion of Prince's 57th birthday, I published a ranking of the singer's 30 best screams.
It was a frivolous ranking but was also intended as an appreciation of Prince's extraordinary vocal exertions, and it caught the attention of fans. After Prince's recent death, the piece began circulating again. Late one night, I was surprised to see Questlove—perhaps the internet's biggest Prince fan—tweeting about it around 2:30 a.m. Quest singled out the song "Gett Off," the lead single from 1991's uneven but high-selling Diamonds and Pearls album. He quibbled with my blurb:
"Gett Off" is an anomaly on the list of screams. For one thing, the scream—a curdling wail—arrives at the very start of the song, not at a point of musical climax. For another, it's not even clear that it's Prince doing the screaming. Some fans say it's Rosie Gaines, the keyboardist and backing vocalist for the New Power Generation, Prince's band at the time.
But the most interesting thing about "Gett Off" is that, 25 years after its release and some weeks after Prince's death, fans cannot agree on whether the scream is the same one that forms the basis of House of Pain's 1992 hit "Jump Around."
If you grew up in the mid-1990s, you will recognize this song as the party song from Mrs. Doubtfire or Happy Gilmore. It contains one of the freakiest and most distinctive hip-hop grooves: a carnival-esque melodic loop, a dusty beat and—most relevant—a recurring, high-pitched squeal that hovers on the verge of distortion. Have a listen:
Questlove, among others, points to "Gett Off" as the origin of this squeal. It's easy to hear the similarity, especially if the scream was sped up and distorted. But "official" sources say it's actually the saxophone squeal at the start of Junior Walker and the All Stars' 1967 single "Shoot Your Shot." (This solo hits around the two-second mark.) The sax has a remarkably similar cadence, except, well, it's not a human voice.
The mystery sparked an hourslong argument in our office, so we decided to investigate.
It's not unlikely that early-'90s rap acts would have taken notice of "Gett Off." The song was a hit, returning Prince to the charts after the commercial flop of 199's Graffiti Bridge movie. And with its deep funk groove and heavy snare sound, "Get Off" reflects the aggressive feel of the era's party rap. (The singer even attempts to spit a rhyme about midway through the song.)
But before "Gett Off," Prince had a strange relationship with hip-hop in its nascent days. He incorporated rap-like cadences into his songs as early as 1982 ("All the Critics Love U in New York"). On 1987's "It's Gonna Be a Beautiful Night," Sheila E. raps the Edward Lear poem "The Table and the Chair." But as hip-hop began to make a serious dent on the pop charts, Prince evidently wasn't a fan.
In his 2004 book about Sign O' the Times, Michaelangelo Matos suggests that the "Shut up, already!" segue in "Housequake" may have been meant as a dig at young hip-hop heads. And on "Dead on It"—from The Black Album, which was made in 1987 but shelved until 1994—Prince takes explicit aim at the burgeoning genre: "The rapper's problem usually stems from being tone-deaf/Pack the house then try to sing, there won't be no one left."
Prince soon reversed his position, and he spent the early '90s playing catchup. By the time he released Diamonds and Pearls, his band included Tony M., a rapper whose enthusiasm far outstripped his skill. (An early cut of Diamonds and Pearls was apparently more than half hip-hop. If the dreadful "Jughead" is any indication, it's a good thing this idea was abandoned.) More successful examples of Prince's hip-hop fixation include 1992's so-called Love Symbol Album ("My Name Is Prince," "Sexy M.F.") and, of course, "Gett Off."
Prince largely left rap behind around the time he changed his name to the unpronounceable symbol in 1993. But by the end of the decade, a new generation of hip-hop artists had emerged, including the loosely defined Soulquarians collective. This crew—which included Common, Talib Kweli, Erykah Badu and Questlove—worshipped at the gold-plated altar of Prince's influence. Common welcomed the star as a guest player on his 2002 LP, Electric Circus. D'Angelo famously played Parade in the studio for inspiration while recording 2000's Voodoo with Questlove; the song "Africa" borrows a beat from Prince's "I Wonder U."
So where does "Jump Around" fit into this? The song appeared in 1992—after Prince had embraced hip-hop but before hip-hop had fully embraced Prince. We reached out to a publicist for Everlast, the House of Pain frontman who departed for a solo career in the mid-1990s. But despite repeated requests, we were unable to get an answer from the rapper. The song's producer, DJ Muggs of Cypress Hill fame, was also unavailable to clarify things. (He's "slammed in the studio right now," a publicist told us.)
So we turned to the internet. Wikipedia, an informed but not completely reliable source, says it's "Shoot Your Shot." But according to a Prince.org message board thread from early 2009, Wikipedia used to say it's Prince. (Cue up the Twilight Zone theme.) Eerie! But there's still no consensus as to which answer is correct.
Meanwhile, WhoSampled.com, a fairly authoritative digital database of music samples, also says the House of Pain track uses "Shoot Your Shot," helpfully placing the two recordings side by side for comparison. Some of the commenters are skeptical: "It sounds like Prince's voice goes up at about 1.5 seconds right before he goes 'Yow!'" notes MrBlondNYC. "If you stop it right before he says 'Yow!' you can hear it." (Intriguingly, WhoSampled.com says that the DJ Bizznizz remix of "Jump Around" does sample "Gett Off." It's much easier to hear too. Is it possible the remix samples Prince while the original song samples "Shoot Your Shot"?)
The most devoted practitioner of the "Jump Around"-Samples-Junior-Walker-and-Not-Prince school of thought appears to be a YouTuber and self-proclaimed "sample junkie" who vlogs about music samples under the name DJ Funktual.
Mr. Funktual, whose real name is James Freund, directed me to a video in which he slows down the Junior Walker sample in an attempt to definitively prove the ancestry of the House of Pain shrill. (Skip ahead to 12:22.)
"We start by playing the Junior Walker track, then we slow it down so you can hear it in context," Funktual wrote me. "Then we play the other major sample, 'Popeye' by Chubby Checker, and slow that down. Then we mixed the two together. If we didn't use Prince and we re-created the track, how could it also be Prince?" (He has a point: The result sounds an awful lot like "Jump Around.") Funktual pointed out that the subsequent track on Diamonds and Pearls, "Walk Don't Walk," was later sampled in Jay Z's "Excuse Me Miss."
So it's settled? Not so fast. When I quizzed the internet's other biggest Prince fan, Anil Dash, he said that the "Jump Around" sample is indeed Prince. What's more, Dash provided a compelling theory as to why the sample has never been cleared:
Could this be why Everlast still won't resolve the debate once and for all? Is he still fearing litigation from Prince's estate 24 years later?
I don't know. I do know that the most convincing case for the "Gett Off" Sample Theory came from Questlove himself:
You know what? It's Questlove. He probably does know.
If you can solve the "Jump Around" mystery once and for all, please email z.schonfeld@newsweek.com.
UPDATE, MAY 18: This debate is more contentious than we realized. We've received dozens of emails, comments and tweets in response to this piece. Many of them claim "Shoot Your Shot" as the source of the "Jump Around" sample, but few can say definitively. One reader even chastised us for writing about samples: "It's like giving away a magician's tricks."
The most convincing evidence comes from a reader named Peter Reid, who sent us three spectrograms analyzing the sound waves of the sample as compared with "Shoot Your Shot" and "Gett Off."
"The slight wobbles in the Junior Walker sample have a distinct 'squareness' in two places that corresponds perfectly to ['Jump Around']," Reid concluded.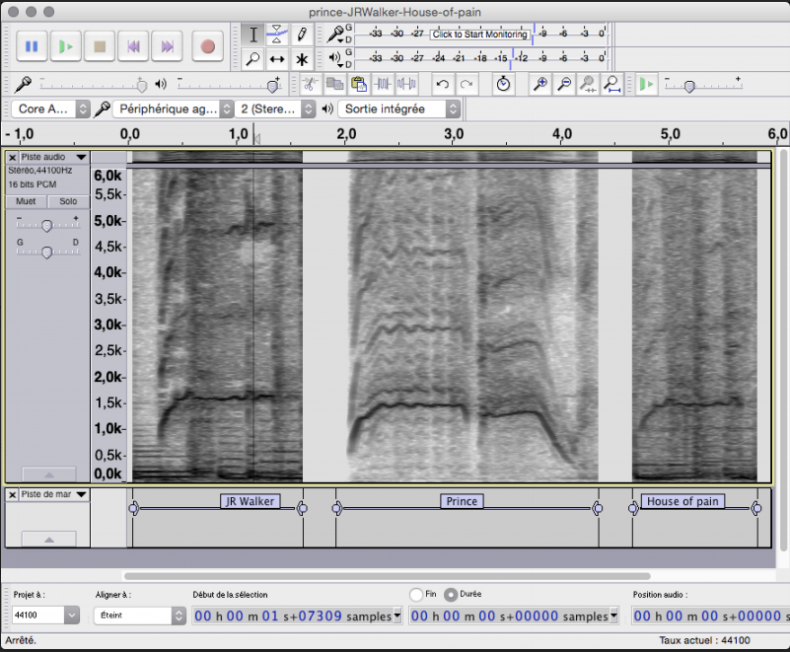 There's more! Another Youtuber made a video attempting to deconstruct the beat's ingredients. This video also points to "Shoot Your Shot" as the more likely source.
Then we got the smoking gun: Everlast broke his silence in a tweet to Questlove. "there is absolutely no prince sample in jump around," the rapper tweeted. That ought to clear it up.
And yet Questlove is not ready to concede.
As for me? I've decided to accept the mystery.