Queen Elizabeth II's only daughter has provided a rare insight into the monarch's iconic fashion sense, claiming the key to its success lies in the fact that she "doesn't do fashion," but "certainly does style".
In an interview with the Australian Women's Weekly given to mark the queen's Platinum Jubilee during a tour of the country last month, Princess Anne commented on her mother's "extraordinary perspective" on world events and her long lasting "style."
Anne is herself known for her clothes—constantly re-wearing pieces from her wardrobe sometimes four decades apart.
"The queen and I had a discussion the other day about the difference between fashion and style," the princess said. "I think maybe that's relevant in the sense that she didn't do fashion but she certainly does style, and style tends to last longer."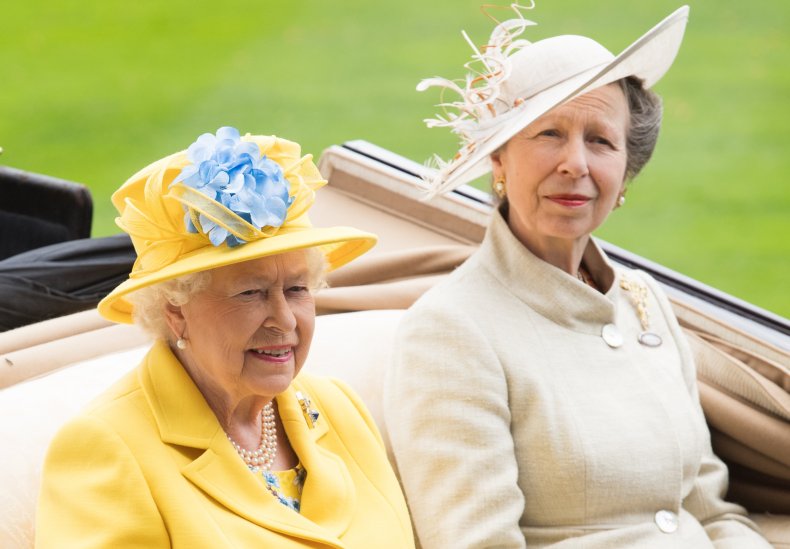 Elizabeth II has become celebrated for her chic outfits consisting of a neat day dress and wool coat with matching hats, all made in a rainbow of colors. During the early years of her reign, the monarch, who turned 96 this month, was known for being among the most glamorous women in the world, wowing in statement ball gowns by favored designers Sir Norman Hartnell and Sir Hardy Amies.
Much attention is paid to the clothes worn by royal women, including Kate Middleton and Meghan Markle. In the 1960s and 1970s it was Anne who was the subject of fashion analysis and glamor-girl labeling.
During her youth, the princess was given three Vogue covers and was regularly photographed by fashion photographers Sir Norman Parkinson and her uncle-by-marriage, Lord Snowdon. This attention faded with Princess Diana's introduction to the royal family in the 1980s.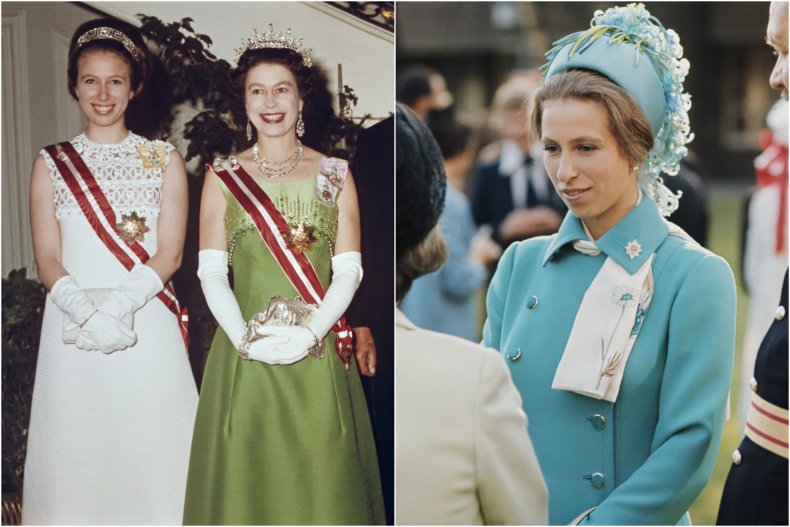 Royal Requirements for Tour Wardrobes
Speaking of the unique problems female members of the royal family face when dressing for royal tours, Anne told the Australian Women's Weekly that everything from hats to hemlines have special requirements.
"Milliners do things which make perfect sense when you're standing still inside" she said, but "it makes slightly less sense when you're outside in a draught, especially when it's blowing from behind you, but that's experience, as they say. These things you learn how to deal with."
A royal tip to avoid any embarrassing Marilyn Monroe moments when wearing light material dresses in heavy winds is revealed by adding weights to the hemlines. "For some materials that was an absolute necessity," said the princess.
"It's fine if you want to wear light clothes but airports, always breezy, never a good idea, so you find some way of dealing with that.
"It's a very old-fashioned habit. You wouldn't find it much now unless you actually asked or had things specifically made."
Queen's Fashion Guru—Angela Kelly
The queen's wardrobe is carefully arranged by her closest aide, Angela Kelly, who made headlines in 2020 following claims that she had clashed with Prince Harry over the tiara worn by Meghan at her wedding.
The biography Finding Freedom claims that Kelly didn't respond to multiple requests to book a time for Meghan and her hairdresser, Serge Normant, to view the tiara loaned by the queen for the wedding. "What followed between the prince and Angela," co-authors Omid Scobie and Carolyn Durand wrote, "was a heated exchange that was far from the typical restraint expected."
Speculation has been raised as to whether Kelly was among staff members being alluded to by Harry in an interview given to NBC's Tonight show this week in which he said he is "making sure" that the monarch is "protected and got the right people around her."
Kelly has made some of the queen's most notable outfits in past years, including many pieces from the 2021 Diamond Jubilee and has announced that she is working on outfits for the upcoming Platinum Jubilee events this summer.
On the monarch's style, Kelly has previously explained the many considerations that are made, much like those referenced by Anne in her recent interview.
"In general, necklines on coats and jackets must not be too high or too low, and must not restrict the queen's movement," Kelly wrote in her 2019 book The Other Side of The Coin: The Queen, The Dresser and The Wardrobe, adding that "color is key! Though—the chosen color must suit."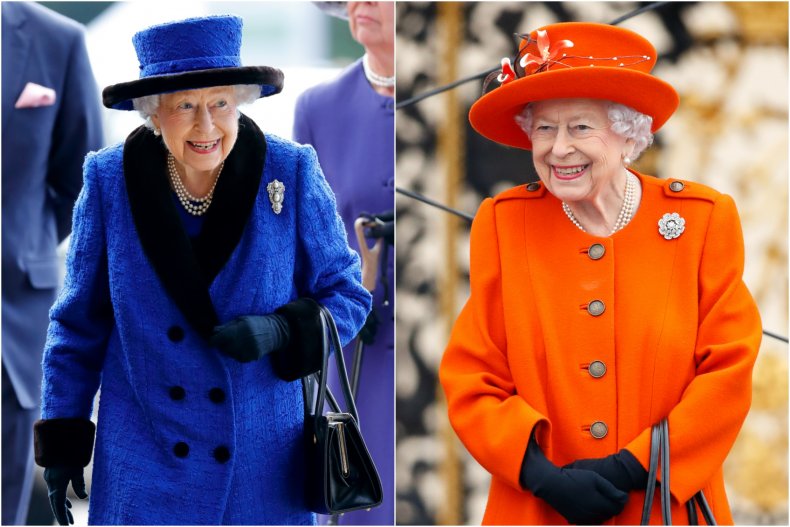 Platinum Jubilee Legacy
Looking ahead to the jubilee celebrations this summer, Anne spoke with the Australian Women's Weekly about the longevity of her mother's legacy and how to define it. "It's a very difficult thing to put your finger on," she said. "I doubt if there's a single description that would fit the bill."
"There is an element of constancy here in terms of attitude to service and recognition of service, the values that individuals bring ... I think she's been able to support that and bring those people to the fore in a way that is so important."
The queen's jubilee is due to be marked in London with a special weekend of events in June to include a concert at Buckingham Palace, a special service at St Paul's Cathedral and the Trooping the Colour parade.