Princess Beatrice Accused of Flouting COVID Rules at Restaurant With Beyonce's Designer
Princess Beatrice has been photographed flouting COVID social distancing guidelines during a meal out in London.
Video footage published by The Sun shows, Queen Elizabeth II's granddaughter, out for dinner inside at Isabel restaurant in Mayfair, and the newspaper claims she was with people from five households.
London restrictions ban eating at restaurants indoors unless everyone in your group lives in the same household as you. Work gatherings are allowed only when "reasonably necessary."
Beatrice, Prince Andrew's oldest daughter, was out with longstanding friend Peter Dundas, a fashion designer who dressed Beyonce at the Grammys in 2017.
A picture from the dinner on his Instagram account showed them close enough for Beatrice to rest her head on his shoulder, in spite of social distancing advice.
Dundas wrote: "Catching up w this lovely #BeaYork."
Friends posted happy birthday messages for Dundas underneath the image, including photographer Marco Ovando who wrote: "HAPPY BIRTHDAY LOVE."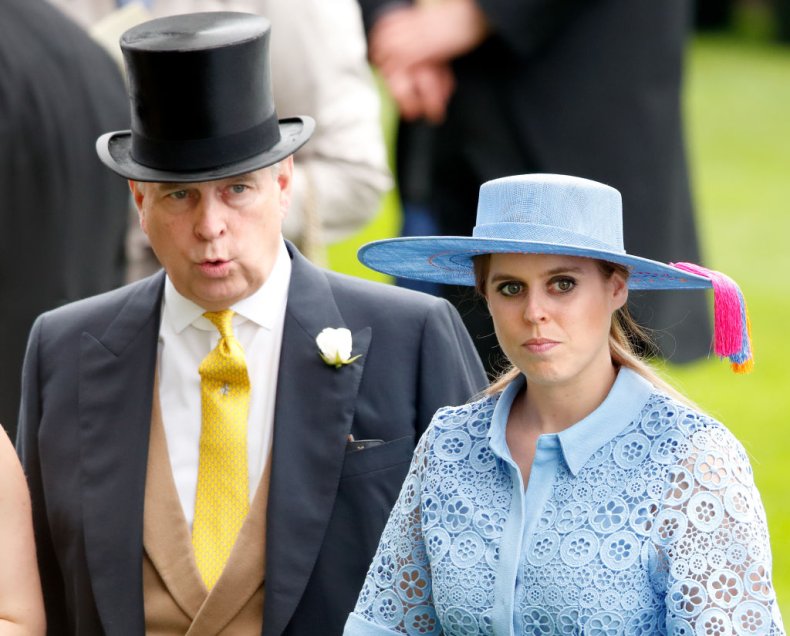 Jessica Paster, a celebrity stylist to famous names including Emily Blunt, Jennifer Aniston and Matt Damon, wrote "Happpppy" followed by five cake emojis.
The Sun's video footage shows the royal and Dundas sat at a table in the restaurant talking.
A diner told the newspaper her group were laughing, joking and enjoying themselves.
The newspaper quoted a royal source suggesting the meal was for working purposes and therefore within the rules.
Coronavirus guidelines for restaurants state: "Venues can host multiple groups and should follow COVID-secure guidance, but you must not mix with anyone who is not part of your household or support bubble when you are indoors."
In relation to indoor gatherings there "are exceptions where people can continue to gather indoors, or in groups larger than six outdoors."
Among the exemptions listed is: "For work, or providing voluntary or charitable services, including in other people's homes."
However, the guidance on work states: "Everyone who can work from home should do so."
It adds: "Gatherings for work purposes are only allowed where they are reasonably necessary."
The Sun reported husband Edoardo Mozzi was also at the dinner, on December 9, a few days before Dundas turned 51.
Beatrice married Mozzi in private in July with Queen Elizabeth II and husband Prince Philip attending the wedding at Windsor Castle.
Prince Andrew walked her down the aisle but was notably not seen in pictures of the day amid the controversy around allegations he had sex with a Jeffrey Epstein trafficking victim.
Last week, Beatrice's cousin Prince William and Kate Middleton were criticized for taking the Royal Train across the Scottish and Welsh border for a "thank you" tour of Britain.