Princess Diana's 'Classic' Reaction to Topless Photo Run by U.K Paper—Book
Princess Diana had a unique reaction when invasive photographs of her sunbathing topless were published by a U.K tabloid in 1996, a new book has recounted.
In an extract from her new title The Palace Papers: Inside the House of Windsor—The Truth and the Turmoil, published online by Vanity Fair, former editor Tina Brown writes that the princess's reaction the day after the photograph's publication was "classic, authentic Diana."
In an account cited from former U.K Condé Nast boss Nicholas Coleridge's autobiography, Brown tells how Princess Diana attended a lunch at the publisher's head offices in London's Hanover Square the day after the Daily Mirror newspaper published a large photograph of her sunbathing in Spain.
Discussing the incident in relation to Diana's "canny" dealings with the press, Brown writes that Coleridge "expected the princess to cancel, but she confirmed her attendance with the request that there be no publicity."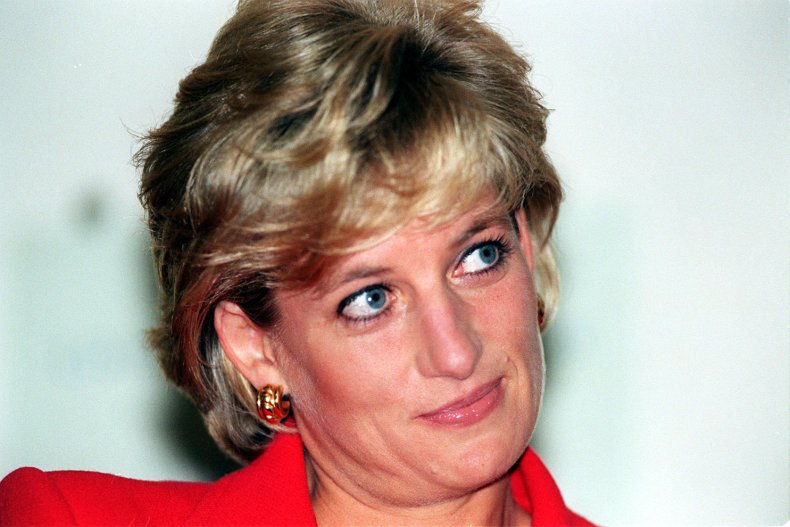 The account given by Coleridge in his book The Glossy Years, cited by Brown, tells how Diana, looking "fabulous," shocked the publishing boss by bringing up the subject everyone had been expecting her to avoid. He writes that the princess approached him and engaged in a private conversation:
"She said, 'Nicholas, can I ask you something? Please be truthful. Did you see the photograph of me in the Daily Mirror? The topless one?'"
In response Coleridge writes that he told her, "Um, Your Royal Highness, yes, we get all the newspapers in my office. I think I did glance at it... not that it was very clear."
"William rang me from Eton. Poor boy, he's only 14. He was upset. He said some of the other boys were teasing him, saying my tits are too small," Diana replied. "Nicholas, please be frank, I want to know your real view. Are my breasts too small, do you think?"
A breathless Coleridge then responded, "Er, Your Royal Highness, in as much as I can see under your suit, they seem, um...perfect to me. I wouldn't worry."
The conversation was closed by Diana who said, "Thank you, Nicholas. I knew you'd tell me the truth. Thank you, I feel better now."
The whole event is used by Brown to show just how Diana could beguile members of the press and blur the lines between her personal and public life.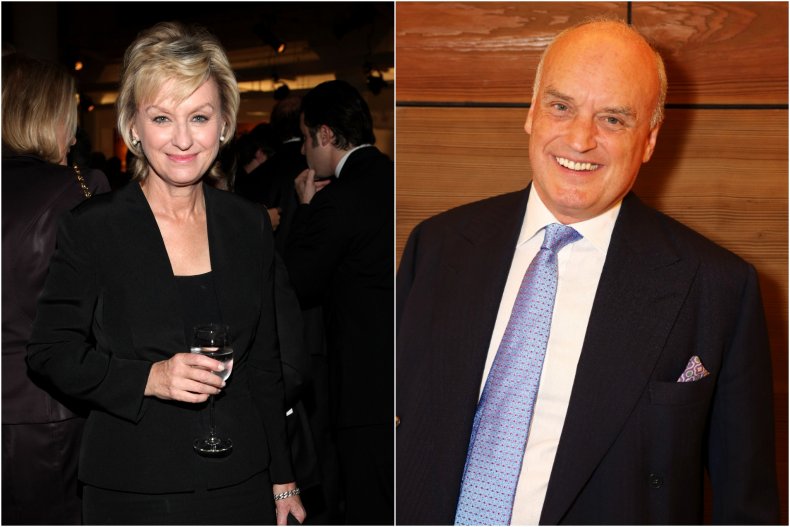 Despite the condition that there be no publicity for the event, members of the paparazzi were waiting outside the Condé Nast offices for Diana anyway.
Brown writes that when Coleridge rang the news desk of a large tabloid to find out how the information that the princess was at the office was leaked, he was told "'Diana rang herself from her car, on her way to lunch. She often tips [the paparazzi] off about where she'll be.'"
"This is classic, authentic Diana," Brown writes, "tricky, seductive, playing a double game."
Brown's book details many of the ways in which Diana interacted with the press and how she increasingly relied on Prince William as a "stand in and buffer" after her separation and eventual divorce from Prince Charles.
In response to this, Brown claims that the princess's two sons therefore have come to regard their mother differently. She wrote:
"Prince Harry idolized Diana more and understood her less...
"William understood Diana more but idealized her less. He was privy to her volatile love life. He knew the tabloids made her life hell, but he also knew she colluded with them. By his early teens, he was his mother's most trusted confidant. She used to describe him as "my little wise old man."
2022 marks the 25th anniversary of the death of Princess Diana, who at the age of 36 was killed in a car crash in Paris' Pont de l'Alma tunnel.