Diana Addresses Feud Rumors in Resurfaced Clip Echoing Today's Rifts
A video showing Princess Diana addressing rumors of a royal feud between herself and sister-in-law Princess Anne from the 1980s has gone viral after being uploaded to TikTok.
Speculation about the two princesses echoes that which now surrounds the relationships between Kate Middleton and Meghan Markle as well as Diana's two sons, Prince William and Prince Harry.
The clip uploaded to TikTok by the user princessdiana.editssss has been viewed over 400,000 times and is part of a much larger interview undertaken by Diana alongside Prince Charles in 1985 at Kensington Palace with broadcaster Alastair Burnet.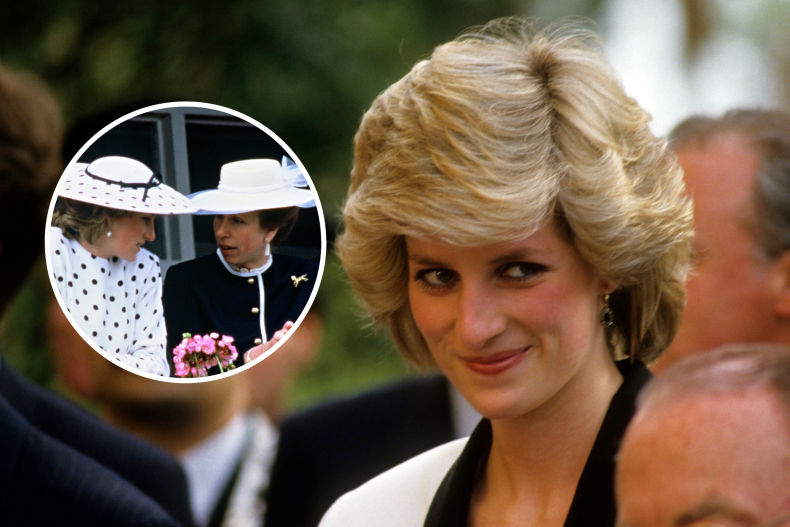 Diana on Princess Anne
Throughout the early years of Diana's marriage to Charles, there were rumors that the new Princess of Wales and Queen Elizabeth II's only daughter, Princess Anne, were locked in a rivalry with one another competing for public and institutional recognition.
When asked by Burnet in the interview whether Diana had "any sense of living in a state of rivalry with Princess Anne as is said time and time and time again" the royal replied:
"None at all. Princess Anne has been working incredibly hard for the Save the Children Fund and I'm her biggest fan because what she crams into a day I could never achieve."
Diana then added: "We've always hit it off very well and I just think she's marvelous."
While commenters on the video have praised the princess' answer some have questioned whether there was actually animosity between the two. "The fact that actually princess anne didn't like Diana but she answered so politely," one user wrote.
"To be fair, Anne is a super hard worker," posted another.
The rumors of strained relations between Diana and Anne were heightened in 1984 after the latter wasn't named a godmother to Prince Harry. Anne hadn't been made godmother of William either.
"The story arose obviously because [Anne] wasn't chosen perhaps as a godmother for Harry," Diana told Burnet later in the interview. "Had our child been a girl the possibility was there but Harry arrived so we took to a man."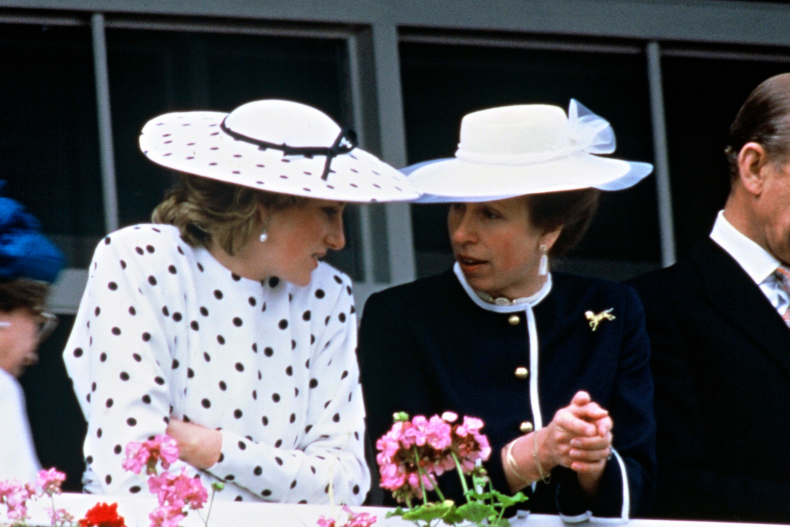 Harry's principal godfather is Prince Andrew, with six other godparents including Princess Margaret's daughter Lady Sarah Chatto, Diana's close friend Carolyn Bartholomew and the portrait artist Bryan Organ.
Anne did not attend the christening which was picked up widely in news reports at the time.
Princess Anne on Diana
In the same year as Diana's interview, Anne was also asked about the rumored feud with her sister-in-law during a 1985 television appearance on the talk show Wogan.
"Lately there's been tales of you and the Princess of Wales not exactly hitting it off," host Terry Wogan asked Anne.
Anne denied the accusation, telling Wogan: "Yes, that was one of their better fairy stories."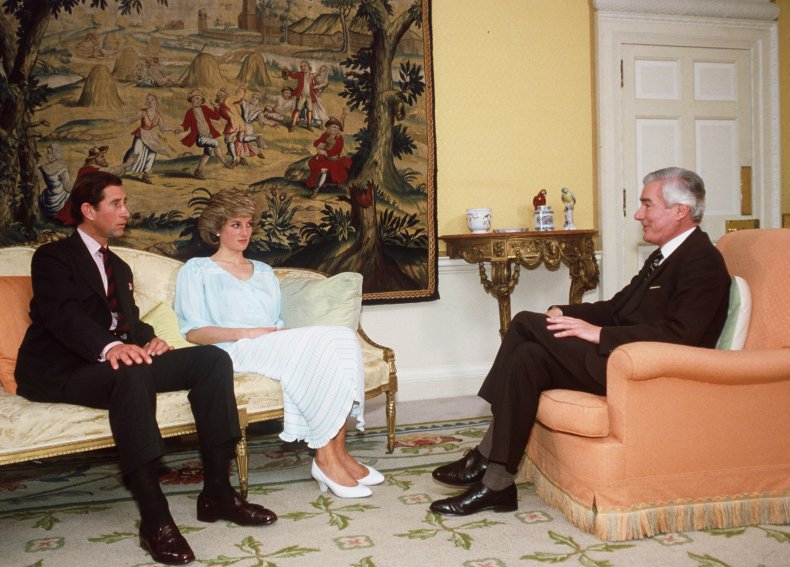 After questioning why she didn't attend Harry's christening the year before, Anne replied that "it was a great shame that we missed the christening but I was only given the choice of one date" before disclosing that her husband had committed her to a prior engagement.
"I don't think they missed us really," the princess added about Charles and Diana. "They had a splendid day and I'm afraid my children went and more than made up in sheer decibels for any missed presence."
Despite both princesses' denying any animosity existed between them they were rarely photographed together in public which added to the tabloid interest in their relationship.
In 1992 when Anne married her second husband Sir Timothy Laurence, the press focused on the fact that Diana did not attend the intimate ceremony held on the Balmoral Estate, the queen's Scottish home.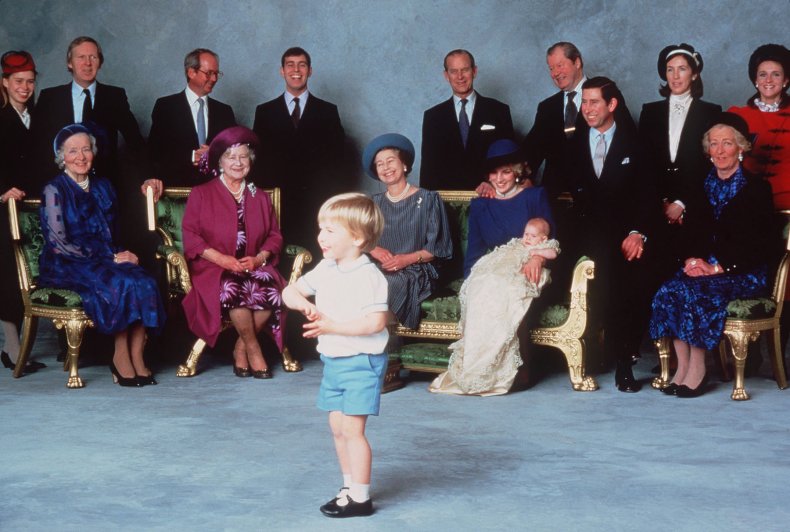 The wedding came at an unhappy time for Diana whose official separation from Charles was announced by the prime minister on December 9, 1992. Anne's wedding ceremony took place on December 12.
Today, 25 years after Diana's death at the age of 36 in a 1997 Paris car crash, many videos of the princess are being uploaded to social media where younger users are interacting with her legacy for the first time.
The princess is still hugely popular in the United States, topping the list of most favorably viewed royals in May 2022, outranking the queen, Kate Middleton and Meghan Markle.
September 2021 data published by Statista shows that 25 percent of TikTok users in the U.S. are aged between 10 and 19, while 49 percent of users are under the age of 30.