Princess Diana to Tupac, Artist Uses AI to Age Stars in Stunning Series
An artist has embarked on a series that involves using Artificial Intelligence (AI) to age public figures, like Princess Diana, Heath Ledger and Amy Winehouse.
Istanbul-based artist Alper Yesiltas started sharing his series, which he's dubbed "As if nothing happened," on his Instagram account in mid-August.
"Behind this project lies the question of 'how would people look if some great events had not happened to them,'" read the caption on the first portrait in his series, which featured Michael Jackson—a singer and songwriter known as the "King of Pop" who died in 2009.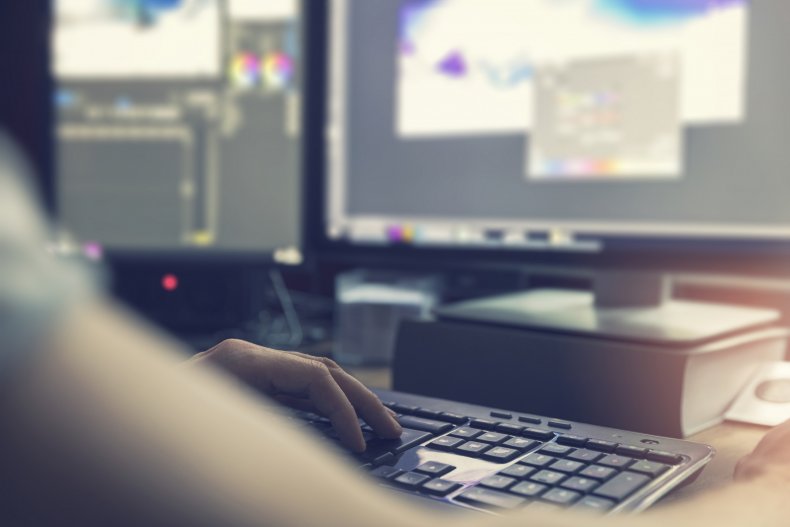 According to Encyclopedia Britannica, artificial intelligence uses a computer or computer-controlled robot to carry out tasks often completed by "intelligent beings."
Artificial intelligence has also moved into the artistic space.
"These new technologies not only open new possibilities, but also pose important questions about how we'll interact with technology now and in the future," AIartists.org said on its website.
Since August, Yesiltas has posted several images of celebrities, many of whom have died, showing what they could potentially look like if given the chance to age. Some celebrities who have not died, like Madonna, Paul McCartney and Ringo Starr, were also included in the series.
"With the development of AI technology, I've been excited for a while, thinking that 'anything imaginable can be shown in reality,'" Yesiltas wrote to Newsweek. "When I started tinkering with technology, I saw what I could do and thought about what would make me the happiest."
He has also featured actor Philip Seymour Hoffman, the singer Selena and the four members of The Beatles.
Yesiltas said he sees AI as a tool that can "activate some emotions that people didn't know were there before."
"This comes from the limitlessness of artificial intelligence in imagination when properly guided by a human," he said.
To achieve the images, Yesiltas said he uses different software. Some of the software allows for creating realistic textures and light, while other tools were used to edit the photo.
His ultimate goal is to ensure that the image feels realistic, which he said can take "a while."
Many of the subjects in his series are well-known figures in pop culture, but Yesiltas said there is not a special formula behind who he chooses to feature.
"I try to choose the people I'm most curious about," he said. "I'm starting to work on a state that I wish he/she would always stay that way."
Yesiltas said he plans to continue to develop this project, though he does not yet know how many people he will age.
He said he already has two other projects in the works using artificial intelligence but could not give away any additional details.
Instagram users shared their thoughts and feedback on the portraits in the comments section.
"My heart can't take this one wow," a comment read under an aged photograph of Amy Winehouse, a singer and songwriter who died in 2011.
"This one got me," read another comment under an image that showed an aged Paul Walker—an actor who died in 2013. "Gone too soon."
Yesiltas said he's primarily gotten positive feedback for his project with the exception of some "controversial" replies.
"But in general, I can say that people's reactions encourage me for the future," he said.
In other recent art news, an artist had to defend himself after his street mural of Russian and Ukrainian soldiers hugging one another came under fire.
An unseen piece completed by Andy Warhol will be up for auction in Paris. One man completed a run, and the route was in the shape of Queen Elizabeth II.