Princeton University Hosts BDSM Club For Students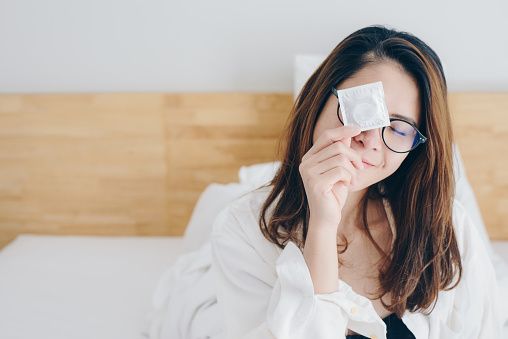 Princeton University is one of the latest Ivy League schools to host a club for students who desire to explore sexual fantasies that involve bondage, domination, sadism, and machoism, the College Fix reported.
The student-led club called Princeton Plays launched earlier this month after Princeton's student government voted to officially recognize it. It joins Columbia's "Conversio Virium," Cornell's "Crunch" and Harvard's "Munch" clubs as active student BDSM groups in the Ivy League.
There have been many "Sex Week" campus events at different high-profile colleges over the years that have also included workshops on the sexual subculture, which can include ropes, blindfolds, whips, flogging, master-servant role play and much more.
But, this isn't the first time universities are giving students the chance to explore their kinkier side.
The University of Chicago hosted an annual sex week observance which included a BDSM workshop. In 2016, the university hosted a "sexual pain" workshop and BDSM tutorials. Earlier this year, it hosted "Intro to rope bondage."
Harvard University hosted sex week, organized by Sexual Health Education and Advocacy Throughout Harvard (SHEATH). One of the workshop's part of its sex week was titled "Work Hard, Fuck Hard: The Guide to BDSM in the College Dorm Room." And just last month Harvard hosted a workshop called "Unleashed: Kink 101" as part of its sex week events.
An anal sex workshop called "What What in the Butt: Anal 101" was also available for students to attend. The workshop was a way to get people discussing anal sex, due to the stigma around it and the lack of information.
"Oftentimes campus dialogue doesn't include important aspects of sex, sexuality and sexual health, gender, and gender identity, and relationships and intimacy," SHEATH co-president Lita D. Peña told the Crimson, Harvard's student paper. "These are really complicated conversations and we should be having these conversations more often."