Principal Accused of Raping a Child Found Dead in Woods 100 Miles Away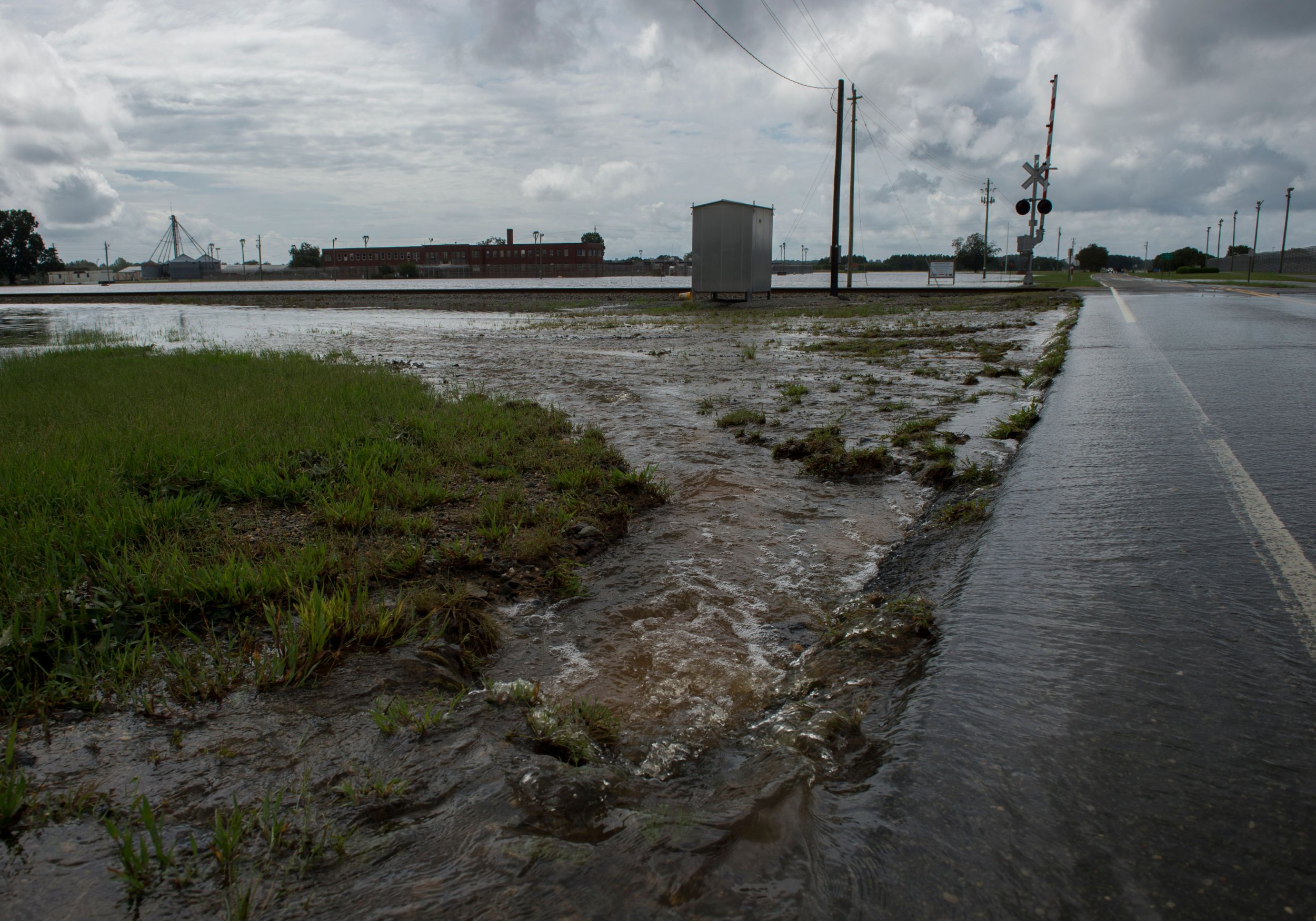 Hunters discovered the body of a school principal, accused of raping a child, in a wooded area in Orange County, North Carolina, Friday, authorities have announced.
A deer camera caught footage of Richard Omar Knight, 35, walking through woods nearly 100 miles away from Goldsboro, where he had worked at Dillard Academy Charter School, ABC 11 reported.
Knight, from Smithfield, was suspended after he was accused of having sexual relations with a 12 year-old-girl on campus, the Goldsboro Police Department reported.
Authorities secured a warrant Friday for statutory rape, a sex act with a student, and indecent liberties with a student.
But police didn't know the teacher had already traveled to Orange County. He was captured walking on the deer camera footage at about 12.30 a.m. Friday, local outlet WRAL reported. He is thought to have died later from a self-inflicted injury.
Deputies with the Orange County Sheriff's Office told Goldsboro police they had found Knight's body at 3.45 p.m. Friday, the Goldsboro department stated. Investigations into his alleged crimes continue.
"This has had a devastating effect on the school and the school community as a whole," Hilda Hicks, executive director of Dillard Academy, told WRAL. "I can safely say this is the most difficult school day that we've ever had."
Local families have been shaken by recent events."I'm so shocked I don't know what to say," Patricia Reid, whose grandchildren attend the school, told the outlet. "He was a sweet, humble person. And I can't believe, you know. Shocked."
A note on Dillard Academy's website encouraged parents to contact the school to let them know of any students that might need counseling in the wake of the events. "Thank you to the community and the entire Dillard Academy family as we support each other through this trying time," it read.
School board vice chairman David Simmons said officials will be making particular effort to support the child who made the allegation. He said: "We will be personally reaching out to them, given the opportunity, and tell them I'm sorry for what's taken place and that we're here to support them," WRAL reported.
In other education news, a teacher in upstate New York recently killed his wife by accident while cleaning his gun. "A sudden loss like this can have a profound effect on family, friends, colleagues, parents and students. It is important that we recognize this loss and support each other through this time," a statement from officials at the teacher's school said.
If you have thoughts of suicide, confidential help is available for free at the National Suicide Prevention Lifeline. Call 1-800-273-8255. The line is available 24 hours, every day.