Privileged Documents Between Trump, His Attorney Found During FBI Raid: DOJ
Confidential documents between former President Donald Trump and his attorney were among the records seized from Mar-a-Lago in the FBI's search this month, according to a new filing from the Department of Justice (DOJ).
Monday's court filing said that the "privilege review team" used by the department to identify materials that shouldn't be reviewed by investigators "identified a limited set of materials that potentially contain attorney-client privileged information." The DOJ said that it was in the process of following the procedures of addressing the privilege disputes.
The latest filing comes after a federal judge signaled she might be ready to grant Trump's request to bring in an outside "special master" to oversee the review of evidence seized by the FBI.
Over the weekend, U.S. District Court Judge Aileen Cannon, who was nominated to her position by Trump, said she was inclined to appoint one and scheduled a hearing for Thursday in Florida. DOJ prosecutors said they would provide more information to Cannon about the "filter team" this week but that the revelation that such a team was used eliminates the need for a special master to be appointed.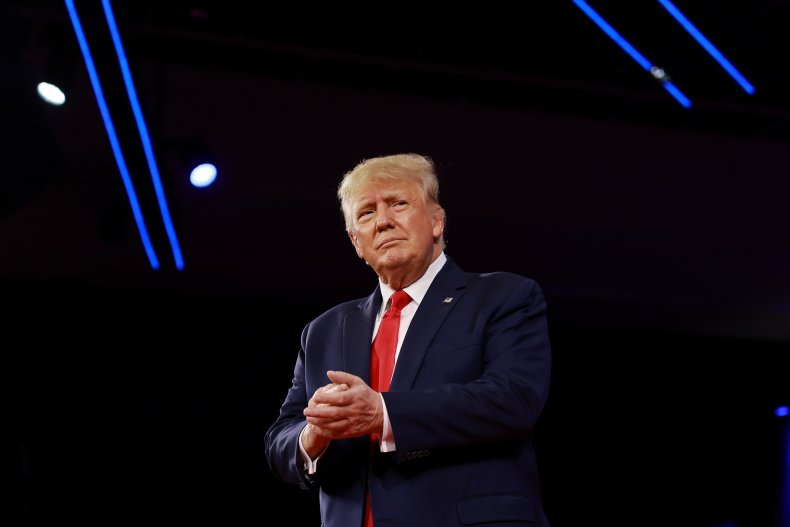 Trump's legal team has cited "exceptional circumstances" for the appointment of a special master, arguing that the decision to conduct a search warrant months before the midterms "involved political calculations aimed at diminishing the leading voice in the Republican Party, President Trump."
Special masters are not typically appointed to oversee the handling of evidence seized in federal criminal investigations, and when they are, they generally have been appointed in cases of attorney-client privilege, not executive privilege.
In recent years, judges in New York City have used special masters in the investigations of former Trump attorneys Michael Cohen and Rudy Giuliani.
On Monday, the DOJ said that it was working with the Office of the Director of National Intelligence (ODNI) in "facilitating a classification review of materials recovered pursuant to the search."
Last week, Avril Haines, the head of the ODNI, told Congress in a letter that her office was leading an assessment of the Mar-a-Lago documents to determine the potential national security risks posed should those contents be disclosed.
The DOJ is expected to file a more detailed response by end of day Tuesday.
On Friday, the DOJ unsealed a redacted version of the underlying affidavit supporting the search warrant executed at Trump's home in Florida. It revealed that a preliminary review of the evidence found that 184 documents obtained by federal investigators contained classified markings.