Nick Jonas Reacts After Priyanka Chopra Shares Rare Pic of Daughter Malti
Nick Jonas has reacted after his wife Priyanka Chopra shared a rare photo of her baby daughter, Malti Marie Chopra Jonas, who they welcomed in January.
The actress posted a photo of her holding her daughter in her lap as she smiles up at the camera with the proud dad liking the post.
Her daughter's face was not visible as the parents have kept it a secret since her birth.
In another photo on the Instagram post, Chopra is kissing her daughter's feet with a small anklet visible on the child's leg.
"Love like no other," Chopra captioned the post.
The couple rarely share photos of Malti, with the most recent on Father's Day when Jonas showed off a pair of custom sneakers his wife had gifted on the big day.
He stood holding his daughter up who had matching white sneakers, with hers featuring her initial, M, on the back of each shoe, while Jonas' shoe read "MM's Dad."
The couple officially shared the first image of their daughter, who was born by surrogate, months after she was born, revealing she had spent more than three months in the newborn intensive care unit (NICU).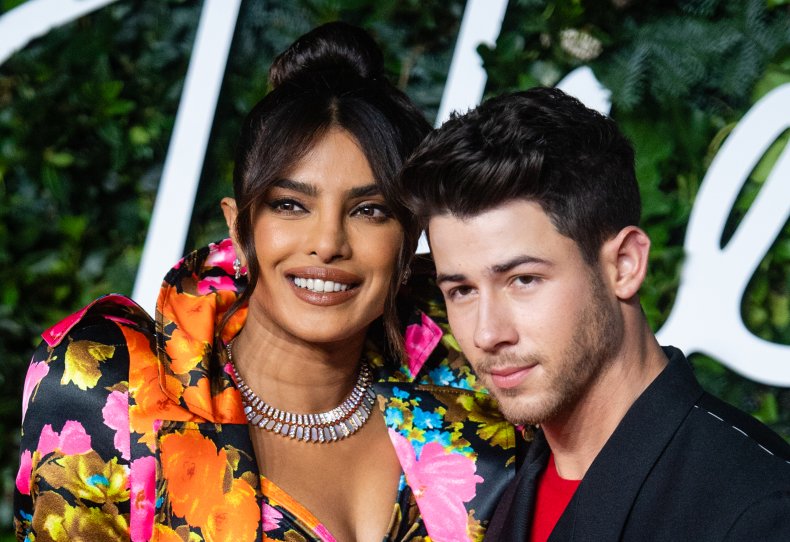 Jonas posted the news to Instagram and paid tribute to his wife on Mother's Day.
"On this Mother's Day we can't help but reflect on these last few months and the rollercoaster we've been on, which we now know, so many people have also experienced," he wrote.
"After 100 plus days in the NICU, our little girl is finally home. Every family's journey is unique and requires a certain level of faith, and while ours was a challenging few months, what becomes abundantly clear, in retrospect, is how precious and perfect every moment is."
Jonas added: "We are overjoyed that our little girl is finally home, and just want to thank every Doctor, nurse and specialist at Rady Children's La Jolla and Cedar Sinai, Los Angeles, who were there selflessly every step of the way. Our next chapter begins now, and our baby is truly a badass. Let's get it M! Mommy and Daddy love you."
Malti was born by a surrogate on January 15 in San Diego, according to the birth certificate obtained by TMZ, which was also confirmed by E! News.
The actress also announced the birth of her first child on Instagram at the time, telling fans: "We are overjoyed to confirm that we have welcomed a baby via surrogate. We respectfully ask for privacy during this special time as we focus on our family. Thank you so much."
Malti is the first child for both Chopra and Jonas who married in 2018.
The name Malti has Sanskrit origins and means "moonlight or small fragrant flower," according to the Times of India.
The name, which is popular in India, is also reportedly a nod to Chopra's mother, Madhu Akhouri Chopra, who goes by the name Madhu Malti on Instagram.
Jonas' fans also pointed out that Malti's middle name, Marie, is most likely a nod to her paternal grandmother, Denise Marie Miller-Jonas.