Pro-Choice Women in Ireland to Stage Abortion Ban Strike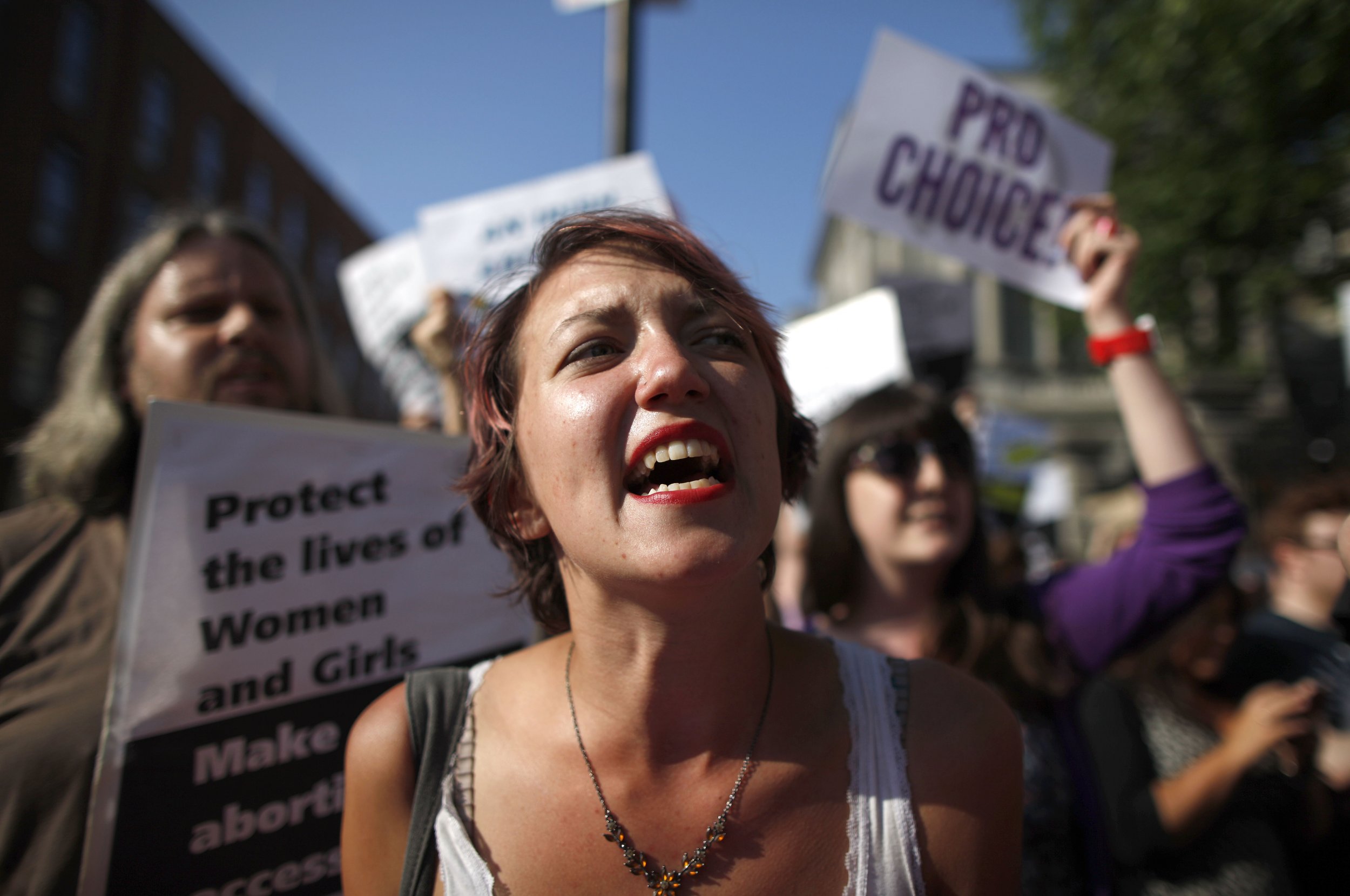 Pro-choice women in Ireland will go on strike on March 8 to protest the country's abortion ban.
Women from across sectors have been urged by the group Strike 4 Repeal to take the day as annual leave, refrain from doing any housework and wear all black.
Abortion in Ireland is illegal unless it occurs as the result of a medical intervention performed to save the life of the mother.
It is prohibited by the constitution, which protects the right to life of the unborn, and by legislation that makes it illegal unless a pregnancy endangers a woman's life. Any woman who willfully terminates her pregnancy faces up to 14 years in prison.
"We are an ad-hoc, non-affiliated group of activists, academics, artists and trade unionists preparing a nationwide Strike for Repeal," said a statement released by the group on Facebook.
"Our demand is that the Irish government call a referendum to repeal the 8th Amendment by the 8th of March. If not, Ireland will strike," the statement continued. "The strike will not be an industrial strike in the traditional sense but could include taking an annual leave day off work, refraining from domestic work for the day, wearing black in solidarity or staging a walkout during your lunch break.
"We also encourage any business owners in a position to close their services at no cost to workers, to do so for all or part of the day as a solidarity action."
In October 2016 women in Poland held a similar strike to oppose a citizens' proposal for a near-total ban on abortions. Women held a march, wore black and refused to do domestic chores. On October 6, 2016, the parliament rejected the bill, though abortion remains restricted in Poland, legal only in cases where the foetus would be irreversibly damaged, the mother's life is at risk or the pregnancy resulted from incest or rape.